Another weekend with a thousand wrestling shows. Every time I think about just how much the market is flooded to the point there's zero chance of keeping up on everything, Jordan's monkey paw Headlie comes to mind. That never fails to make me laugh. Kinda like the mailbag, so let's just dive right in…
Matt M kicks us off with…"Forgive me if someone's already asked you this before, but…..out of all the things you've ever inducted on the site, which one is your personal favorite? Keep crappin'"
It really does change by the day, but I always loved the WrestleMania 2 induction because it featured not only myself but also Blade and Harry. Man I miss them. We always had so much fun talking and laughing together. They were great parts of my life that are no longer there, not just for me, but for the world. Always cherish those good friends kids, you never know when they may be gone.
SPEAKING OF Blade, Pete S wants to damage his eardrums so he asks…"Any chance of the Wrestlecrap Radio/site Archives returning?"
The WrestleCrap Radio archives are still up, they're located here. And definitely check out wrestlecrapradio.com, they have incredible documentation on all the foolishness we did over the years.
Larry W ponders…"Who's the best wrestler known only by the initials. RVD, MJF, MVP Big E?"
Does Hulk Hogan count since he signs off everything on Twitter with HH? I mean, I know I am an old man and use social media poorly but even I don't end each post with RD.
Mike M asks…"What's your favorite incarnation of Eric Bischoff, and why is it Target Model?"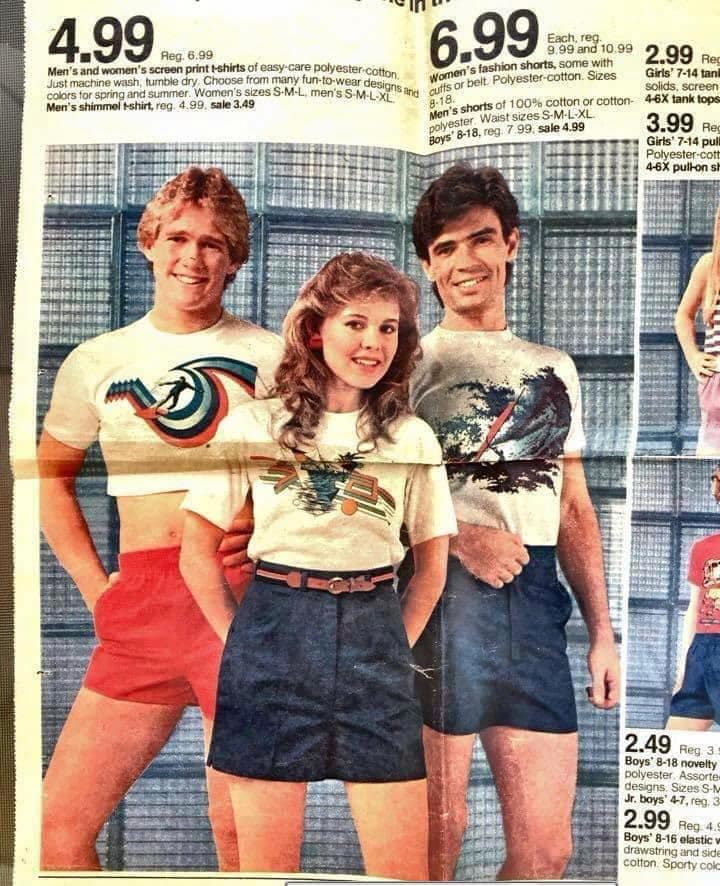 I don't know if that's real or fake, and I kinda don't want to know. It's nice to know he and I share the same haircut and dimples though.
Arya W. inquires…"In a perfect world where you could manipulate things as you wish, would you try to find a way for CM Punk to feud with The Elite or is it better off keeping them as far away as possible?"
I can't believe that grown men who are in a business can't figure out a way to work together and make a match happen that would be a guaranteed draw. To me that is just silliness. Folks want to blame Tony, and goodness knows he's made some mistakes, but at the end of the day it's really up to all these guys to put the egos aside for a bit and take advantage of the mess they've made. Because with each day they don't do it the interest will wane further.
James B has his wallet out with…"I already have the books. When do we get wrestlecrap t-shirts and hats?"
Can I interest you in a coaster set? I even throw in an extra surprise coaster or two with every order!
Robert R drops in and says…"What happened to Vince Russo's weekly column? It just disappeared."
Right now, Russo is on hiatus as he's insanely busy with all the shows he's doing over on channelattitude.com, which includes of course the one I do with him where we review every single Batman '66 episode ever, Joker's Mustache. We are nearing the end of that show believe it or not, as we're over 100 episodes in and hitting the very weird season three. I urge you to check it out.
And we wrap things up with John B. H. wanting to know…"Have you covered this on "Someone Bought this"yet?!"
For sure I covered that at some point, not sure if it was an SBT or and Induction. The thing I love most about this commercial is that it's a Hulkamania workout set and Hulk Hogan isn't even the guy featured! Good thing the internet wasn't around back then, or parents may have discovered that Mr. Wonderful may not have been the best guy to get fitness advice from.
Time for me to kick back and enjoy my three-day weekend. I may or may not be covering All Out live on Facebook, just depends on what I've got going on. I do really want to see that Orange Cassidy-Mox match though. Anyway, keep sending in those questions rightchere and I'll keep answering 'em!