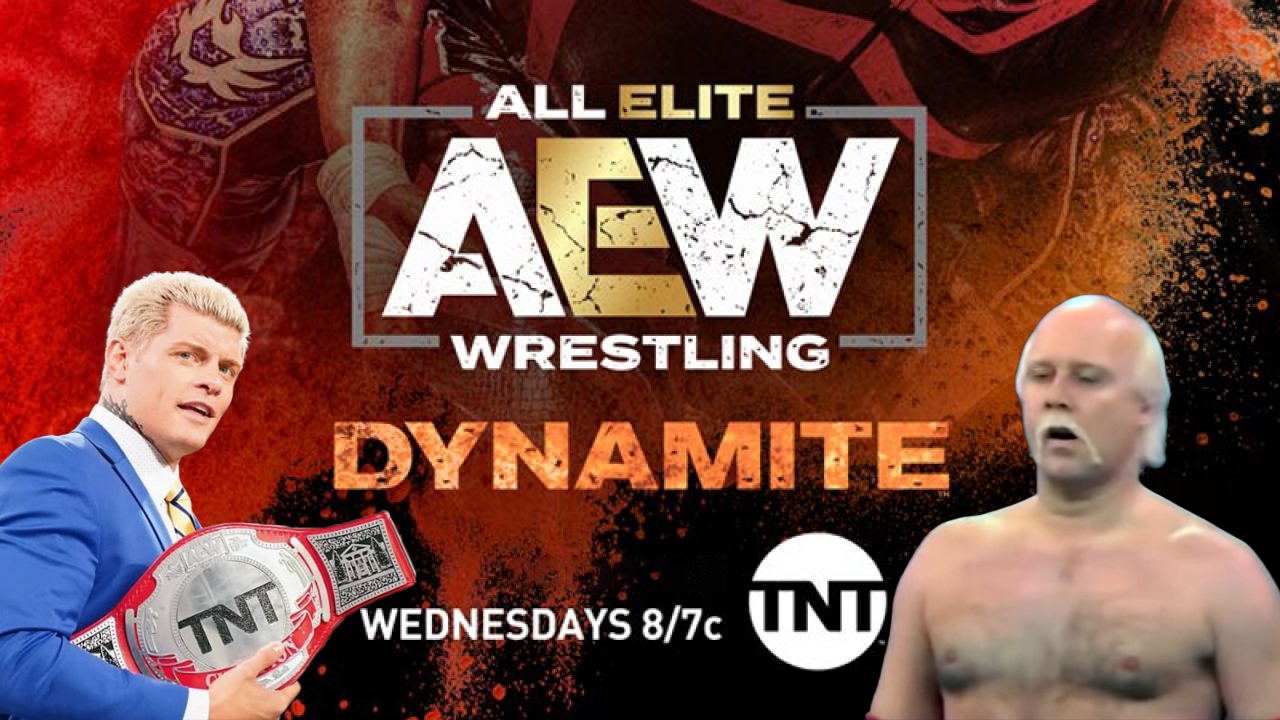 Jacksonville, FL – Former NWA and WCW staple Randy Hogan has answered the TNT Champion Cody Rhodes' open challenge and will be facing him on Dynamite.
Hogan, who has rarely been seen since the mid 90's issued a fiery promo on AEW Dark.
"Oooooh, yeah, brother! These 24-inch pythons are the cream of the crop. Dig it, Jack!" screamed Hogan. "Cody Rhodes is going to feel the madness when I Hulk up and hit the Elbow Drop of Doom. He'll be thinkin', thinkin', thinkin' about saying his prayers and eating his vitamins after I win the TNT Championship. Snap into Pastamania!"
Hogan flexed menacingly and twirled his finger in the air before grabbing his back in pain.
Rhodes, who recently took on independent wrestling stars Eddie Kingston and Warhorse, explained the unexpected decision to face Hogan.
"Randy Hogan is an absolute legend. I remember hearing stories from my dad when I was a kid about Randymania sweeping the nation. It is a complete honor to defend my title against him. Plus, I went on Reddit for a few minutes and saw a post about him. If it's good enough for the internet, it's good enough for me," said Cody Rhodes.
Although the odds are stacked against Hogan, AEW fans are naturally hopeful that he wins the 18-34 demo.