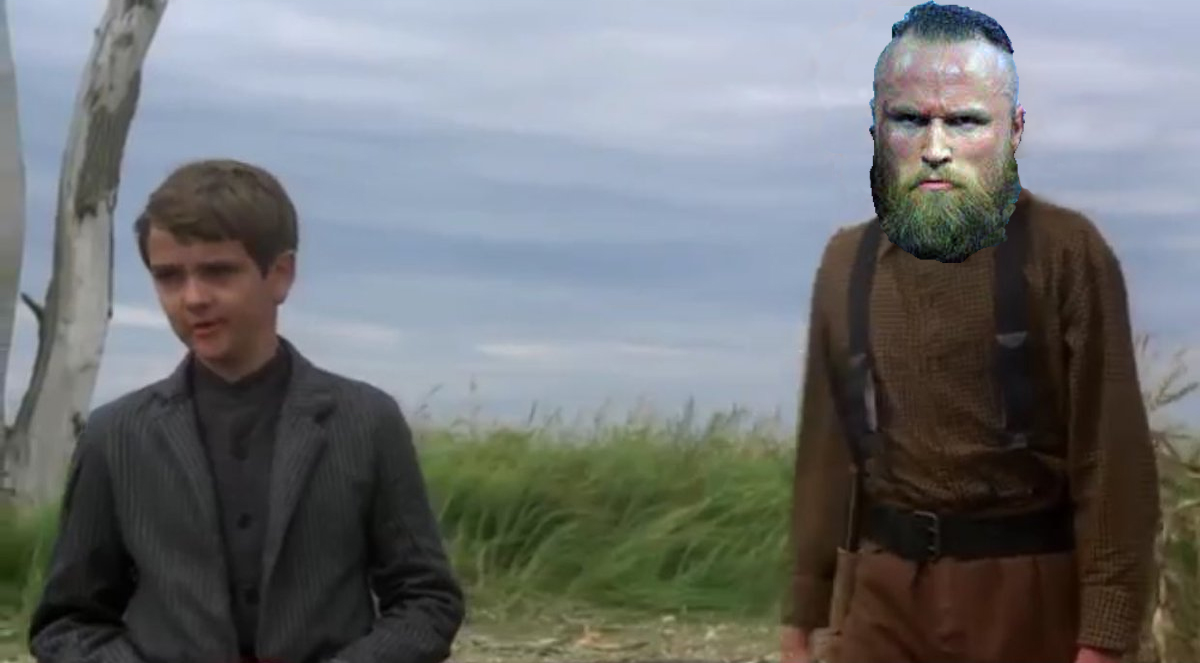 Gatlin, NE – Newcomer Malakai Black has begun culling All Elite Wrestling's older roster members in a devious and slightly cultish plot. After his vicious attack against Arn Anderson, the enigmatic Black systematically dismantled Tully Blanchard, Konnan, and Jake "The Snake" Roberts. No older members of the roster have escaped Black's grasp.
On a cross-country trip to promote a new TBS show, AEW star Cody Rhodes and his wife Brandy arrived in Gatlin to find it abandoned. While searching for gas, couple encountered The Dark Order's Negative One. Questioning the whereabouts of AEW's senior members, Cody and Brandy chased after Negative One into a nearby cornfield.
After reaching a clearing, the duo encountered Black and all the members of AEW under the age of 25.
"Outlanders! You are not welcome here!" bellowed Black. "'He Who Walks Behind The Rows' commands that AEW must throw away the past and start a youth movement. You cannot stop us old man," said Black who is the same age as Rhodes.
"I will defeat you!" said the defiant Executive Vice President. "A WWE guy comes into AEW, I feud with them for a few weeks, beat them in a gimmick match, and then move on. It's standard AEW protocol!"
"The Blue Man said the same thing and now look at him," said Darius of Top Flight.
"Oh God, it's hideous!" screamed Brandy pointing towards a bloated corpse.
"No, no. That's just Chris Jericho. Fozzy had a show last night and he's just sleeping it off," explained Anna Jay. "That's the Blue Man"
Cody gasped at the sight of his brother Dustin, smeared blue face paint dripping down his face, unconscious and tied to corn stalks.
"That tears it," said an enraged Rhodes. "You and me, Malakai, in a no-holds-barred, winner-take-all Cornfield Match next week on Dynamite!"
While specific details of the Cornfield Match have not yet been revealed, many believe it will result in multiple sequels, each more disappointing than the last.