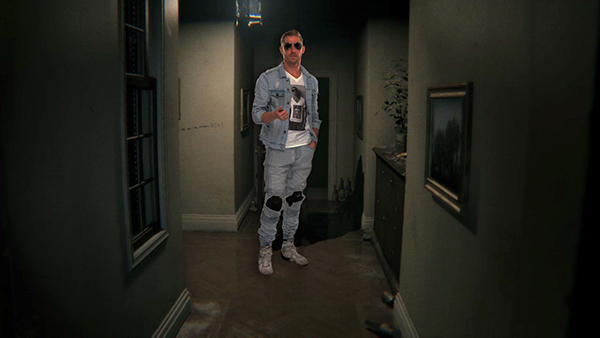 Jacksonville, FL – In a phone call this morning, AEW CEO Tony Khan announced that AEW's first video game will be a first-person psychological horror game and not a traditional wrestling game that many expected.
"We here at AEW are all huge video game fans and we want to provide the fans something truly different," said Khan. "A wrestling game is fine, but the AEW Galaxy deserves a game that is truly unique. There's only so many times you can do a tope suicida onto Evil Uno, am I right? No, we need something that will stick with fans long after they've finished playing."
AEW has enlisted video game legend Hideo Kojima of Metal Gear Solid fame to direct and design the game. Joining Kojima is beloved filmmaker and 'It's Always Sunny In Philadelphia' guest star Guillermo Del Toro.
"I know nothing about wrestling, but if this is how P.T. finally gets released, then so be it," said Kojima.
Set entirely inside Tony Schiavone's house, the player will guide a wrestler of their choice through a series of haunted corridors. As the game progresses, the house morphs and changes, fully immersing the playing into a terrifying nightmare. The story loops, creating exciting back-and-forth action and false finishes, both hallmarks of AEW. Fans will have to keep their eyes and ears ready for insider lingo, 'Easter eggs', and obscure wrestling references. After searching for clues and solving many puzzles, players will descend into utter madness.
"It's the grossest things I've ever played," said Matt Jackson. "Did you see what they did to Kenny Omega's body? He looks like Scott Putski wearing a Kenny Omega flesh suit."
"I want my mommy," cried a traumatized Trent.
"That wasn't scary," dismissed announcer Jim Ross. "I'll tell you what's scary: Bill Watts in nothing but his skivvies and cowboy boots. Put that in your game if you want to turn some hair white!"
AEW is planning to release the game in late 2021. Prior to launch, AEW stars Miro and Kip Sabian will be playing the game on Twitch. Chris Jericho is currently lobbying to feud with the game starting in October.