Happy holidays fellow Crappers! With Christmas just a few days was there ever a doubt as to what would be our SQUASH of the Week?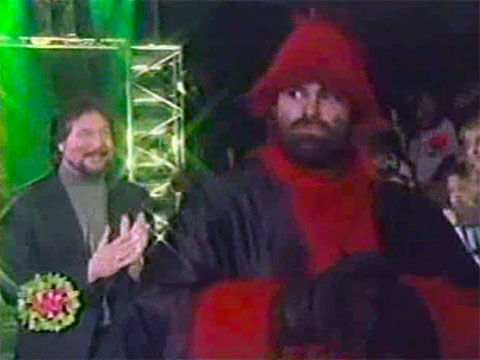 For the uninitiated, the gentleman you see above is none other than Xanta Klaus, Ted DiBiase's evil Kris Kringle doppelganger from the South Pole (more famously known in wrestling as Balls Mahoney). Thrilled with his acquisition, he brought this very not jolly man out to the ring to off key Christmas music with his sites set on his foe for the evening, Scott Taylor (the pre-Scotty 2 Hotty version).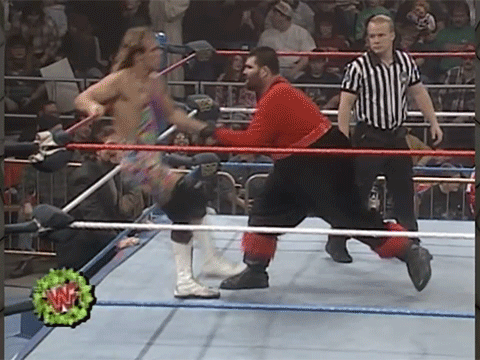 Following a few punchy kicky exchanges, Xanta whips him into the ropes and chops him in the throat. I'm trying to think of a clever name for that maneuver, but I'm coming up blank. Someone give us a good on in the comments section below.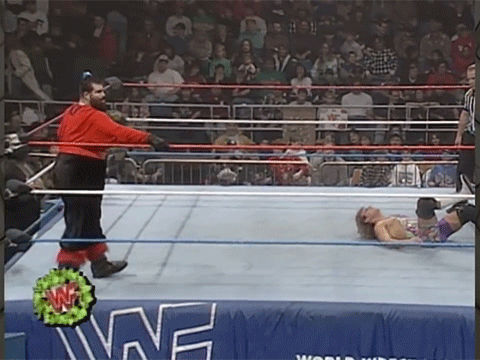 A big elbow follows. Think I'll dub that one Up on the Housetop. No doubt somewhere Gene Autry is rolling over in his grave.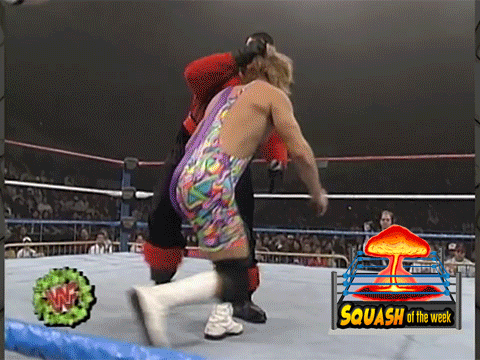 The finish comes immediately afterwards, as Xanta clobbers him with a Down the Chimney suplex and then the Sleigh Ride Clutch for the submission. I kinda get now why they wanted to try this character as coming up with stupid names for his moves is kinda fun!