I know, I know, I featured Paul Wight not that long ago on SQUASH of the Week, but man I do not care. The more I see of this behemoth in his younger days the more impressed I am. So I will trumpet his destruction while in WCW until the cows come home, at which time he will probably shotput the cows into the 12th row ringside.
Today we join an old Saturday Night show in which he is doing a handicap match against THE POWER COMPANY, which is a fantastic name for a pro wrestling tag team if I ever did hear one!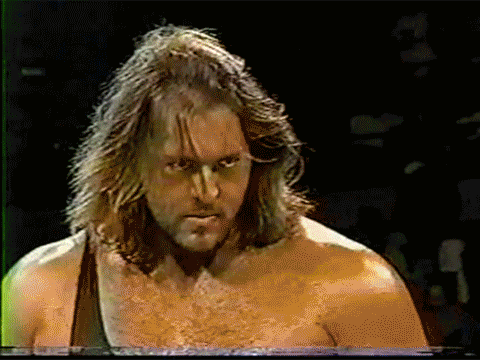 The Giant, though, is unimpressed and shows it. The first guy goes for a leg trip while the other tries a flying bodypress at the same time. Great strategy…except they're in there with this mastadon who tosses them into each other like two bags of garbage.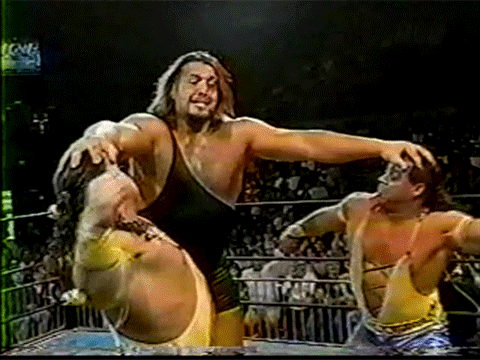 They give it another go, trying to suplex him. Giant is having none of that and tosses them both by himself. This is super common place now but here it looks completely devastating as he launches them in a reckless, uncontrolled manner. DELIGHTFUL!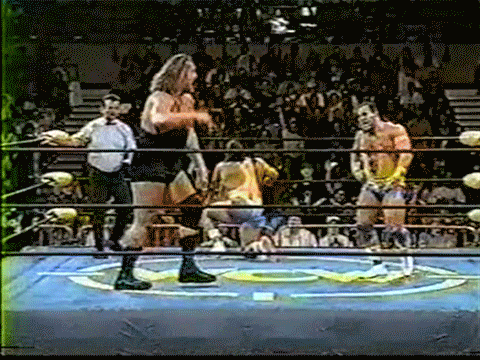 Ever seen a Big Show super kick? Check out that one. Heck I liked it more than the choke slam that got him the 1-2-3 here!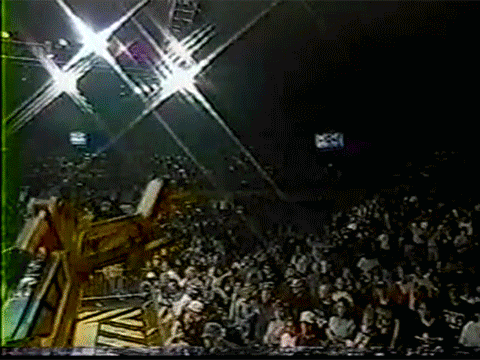 And it wouldn't be a WCW Saturday Night show without a ROBOTIC REPLAY. They really took that factory concept to the next level on this show, and believe you me, if you ever met anyone who saw one of those shows it was AWESOME. Hey Tony Khan – you want to boost those Collision ratings? Get us more of this!