Rumors are flying all over the place that following his "final" match in WWE, Edge may be joining up with his old pal Christian within the confines of AEW. Whether that happens or not is anyone's guess (unless you're reading this like a month after I originally posted it and it actually happened), but I thought it would be fun to go back to one of Adam Copeland's very first appearances on national television…before he was even known as Edge!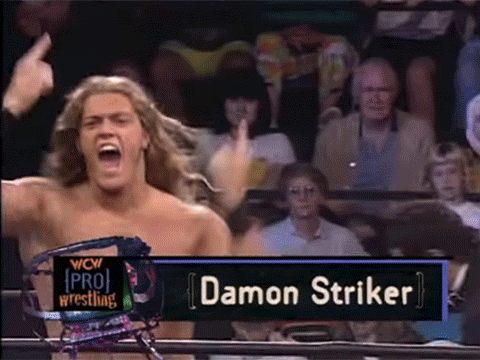 Say hello to DAMON STRIKER, plucky young up and comer! Unfortunately he has a bit of a task ahead of him as he is taking on the ever dangerous MENG. And if you think Edge has awesome hair here…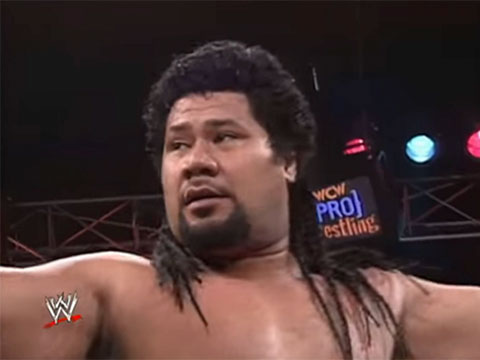 …I urge you to check whatever 'do Meng is sporting here. It's like a perm crossed with a mullet crossed with dreadlocks that equals something amazing.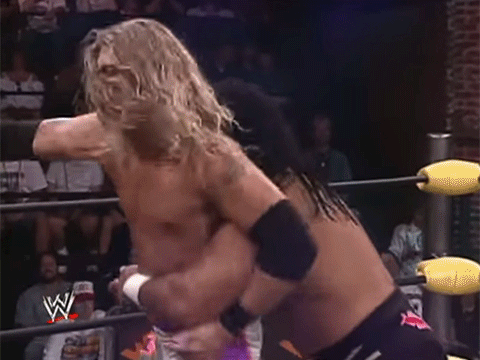 So we get things going with a go behind that has Edge reaching for the ropes. And he's so thrilled with the showcase of technical knowhow he actually gives someone at ringside a THUMBS UP!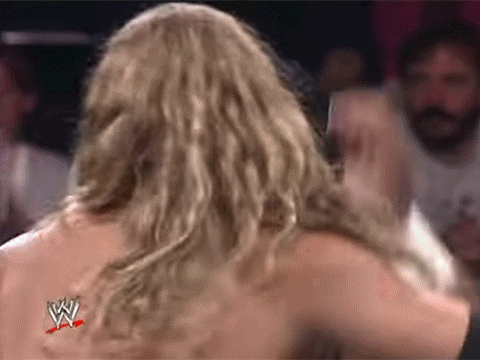 Time for some punching and kicking from the monster, which drops Edge to his knees…and then to his face.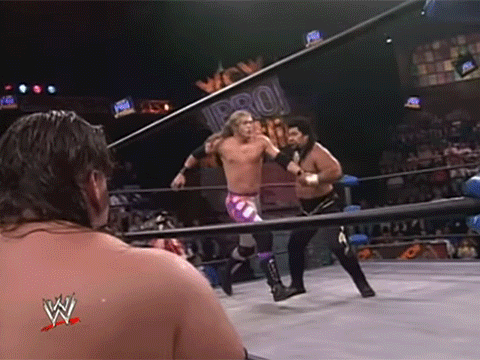 An Irish whip gives Edge the opportunity to slide between Meng's legs and attempt a crucifix, but Meng is just like "are you serious bro?" and drops him with a Samoan King Tongan drop.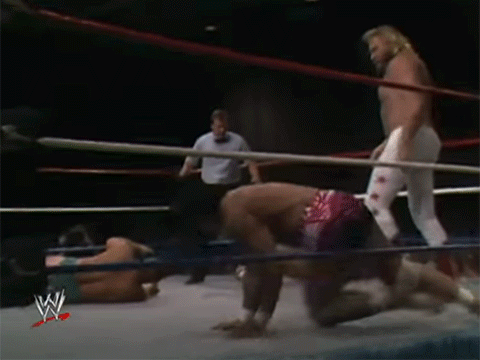 SPEAKING OF KING TONGA…anyone remember when he bodyslammed Big John Studd and Bobby Heenan claimed it was more of a hip toss? That there is one of my earliest wrestling memories!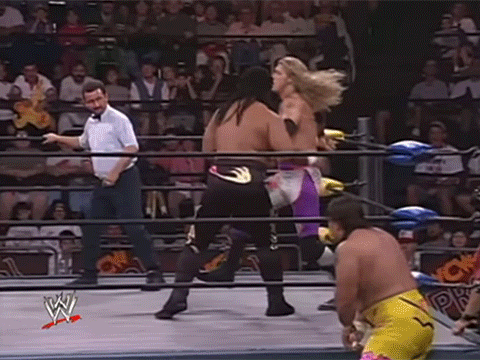 Back to our match as Edge tries some clotheslines which appear to at least get Meng's attention…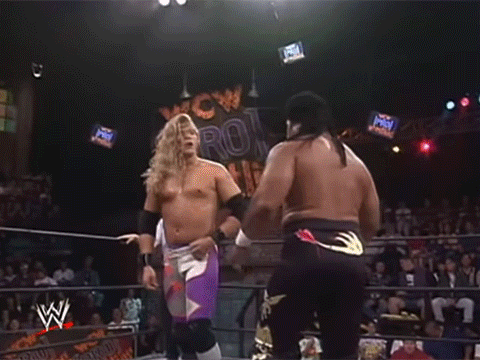 …but that doesn't last long as he kicks Edge right upside the jaw. BRUTAL!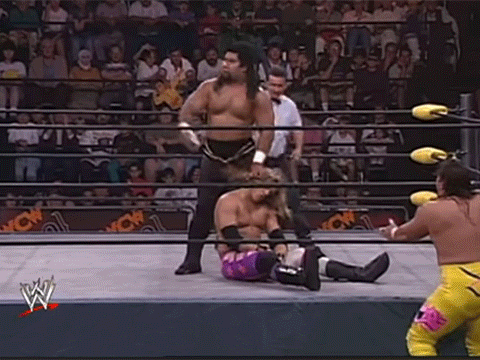 Meng then gives his own thumbs up, which is followed by a thumbs down as he submit this young whippersnapper with a TONGAN DEATH GRIP. Better days were ahead of course, and it will be interesting to see where he winds up. (And let's hope he brings Meng with him!)