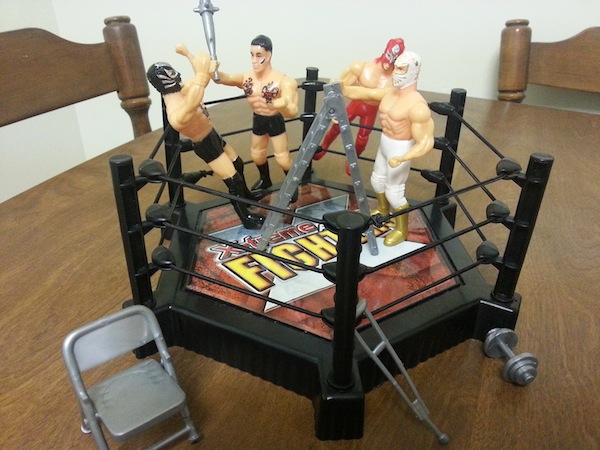 Crapper Billy Jones writes:
Long time crapper, first time writer. Found this "Xtreme Action Fighters" wrestling set at a garage sale the other day. Got the whole thing for a buck. As soon as I saw it I knew it was Wrestlecrap bound. Complete with rip off Mystico and Ultimo Dragon. I'm a sucker for knock off wrestling figures, so I had to have it. Enjoy!
These are kind of like in a weird TNA 6-sided ring.
Strange… I love oddball bootleg stuff like this.
I'd have had a lot of fun adding these guys to my roster of figures when I was a kid.
Thanks for the submission, Billy!