I found this Hulk Hogan's Rock 'n' Wrestling bed sheet and a VHS tape on eBay.
Because who wouldn't want to own someone's 30 year old bed sheet that that isn't even a complete set?
It even comes with a bonus VHS video tape of the cartoon!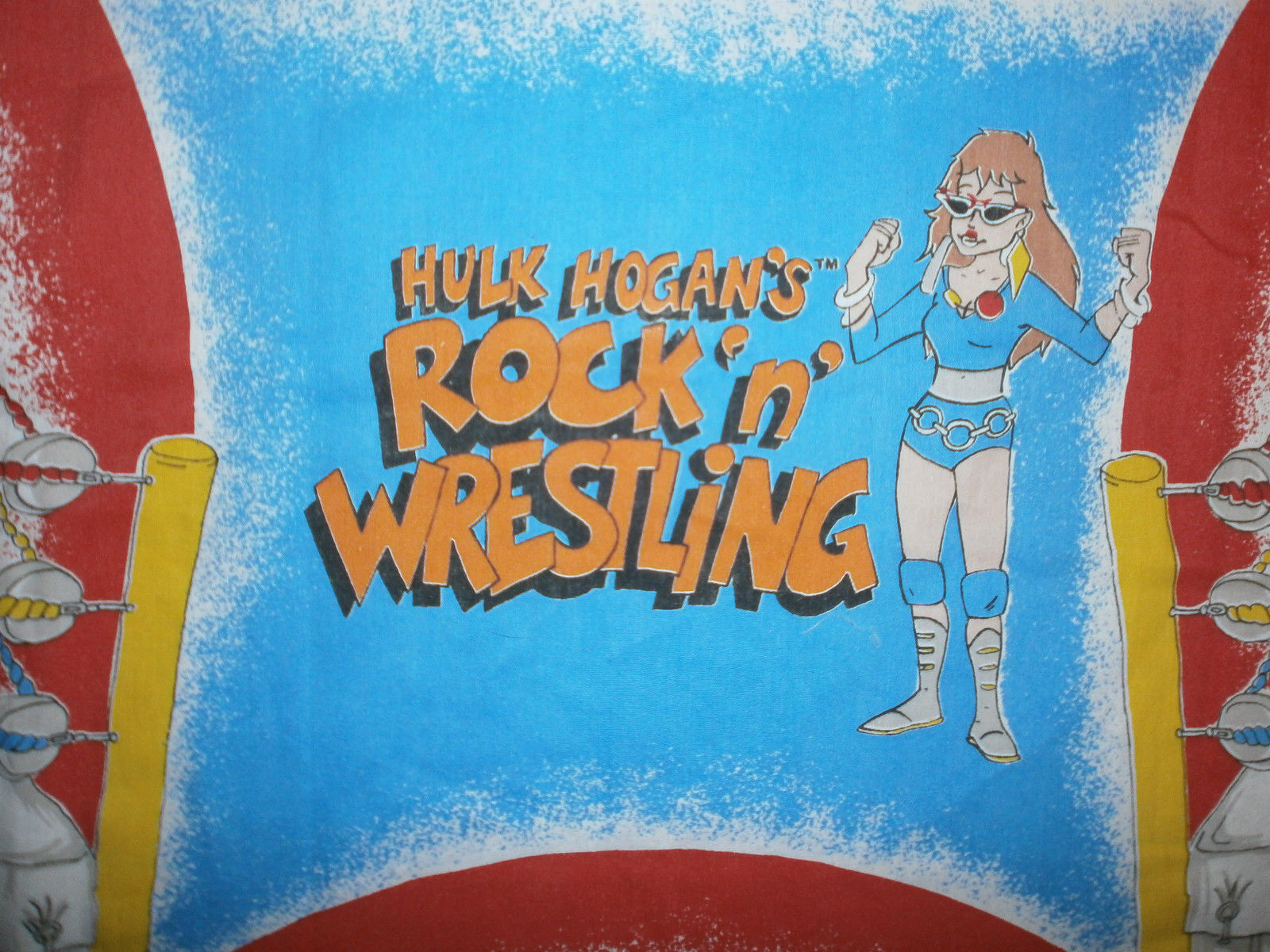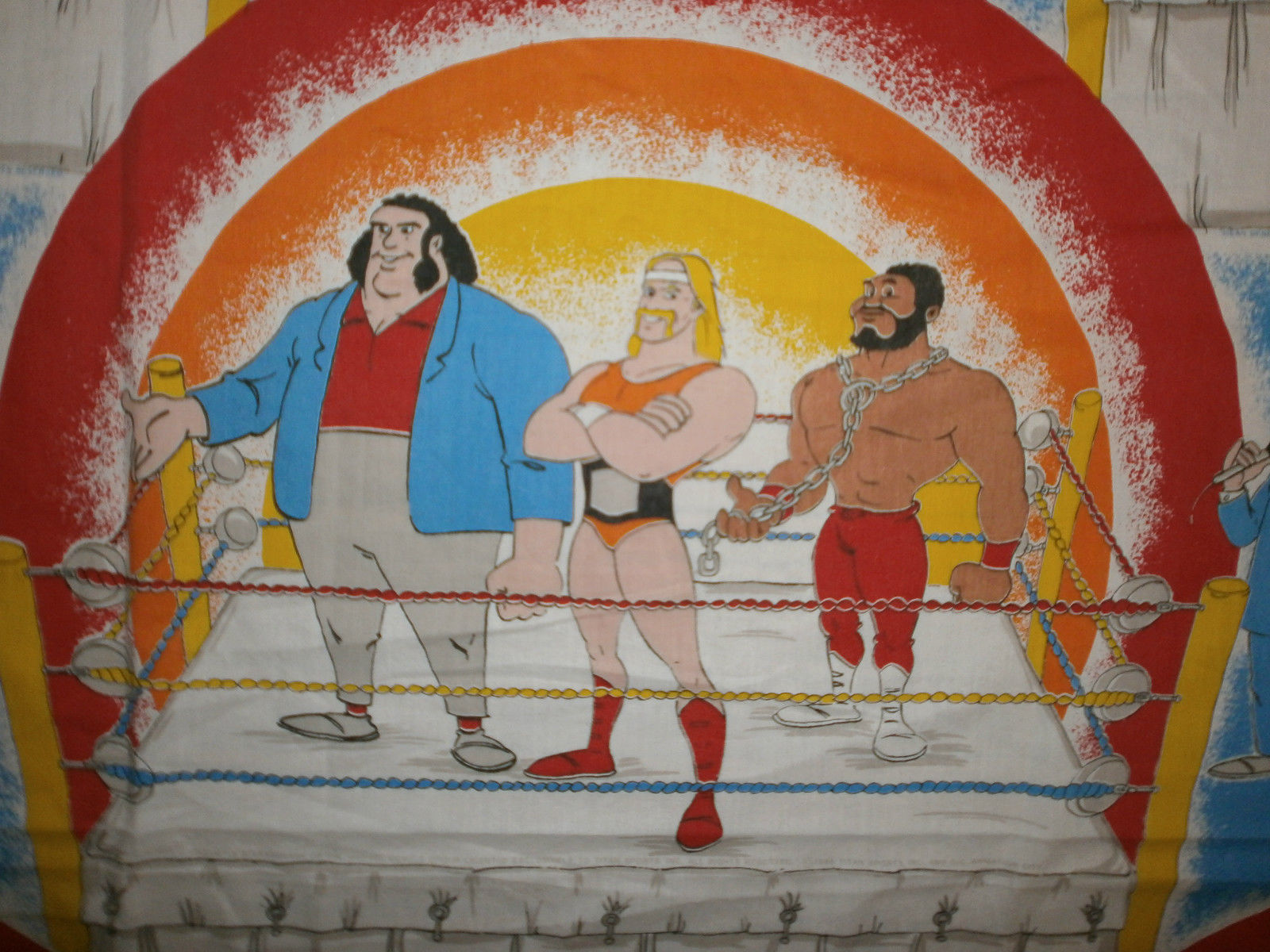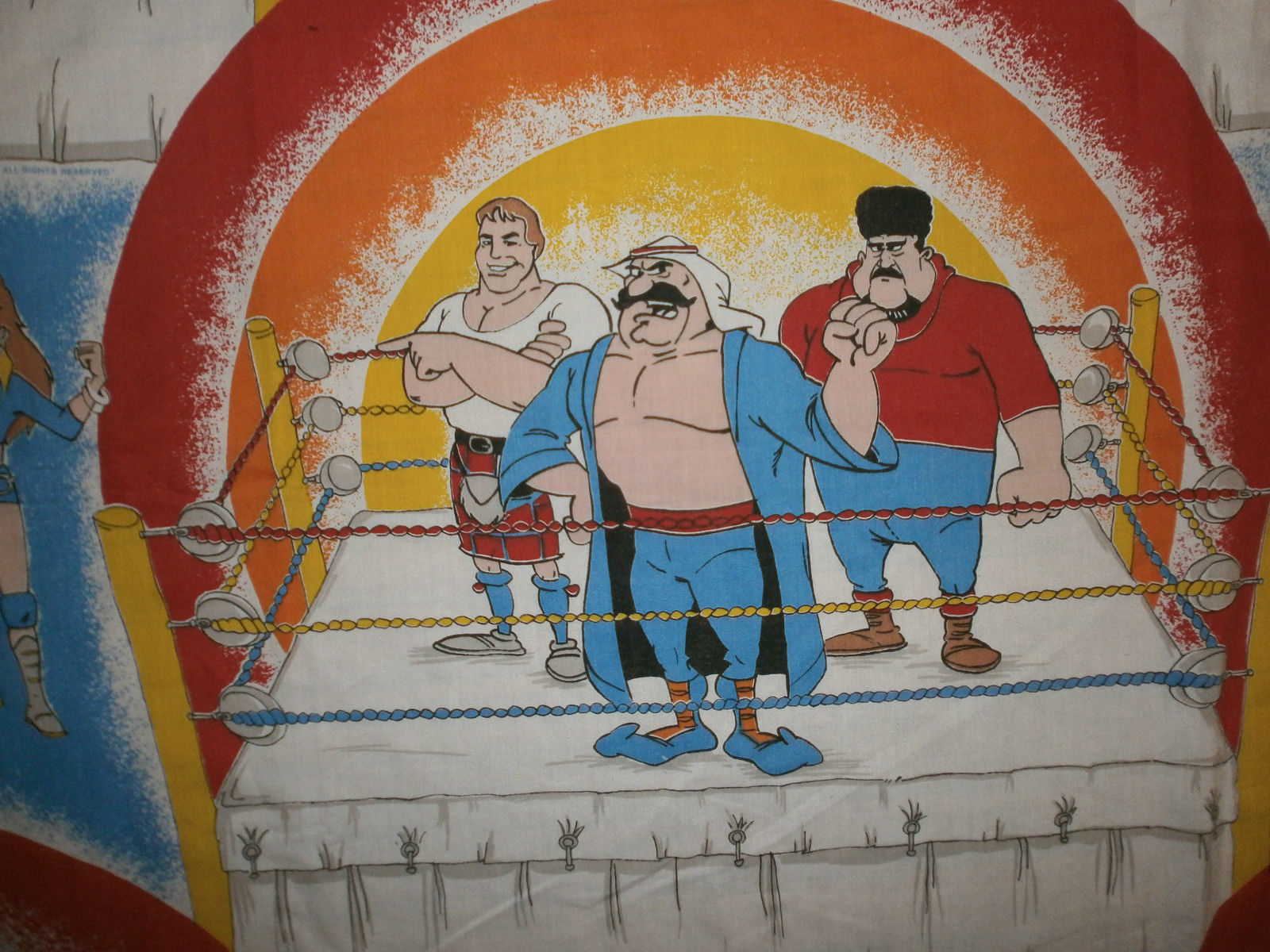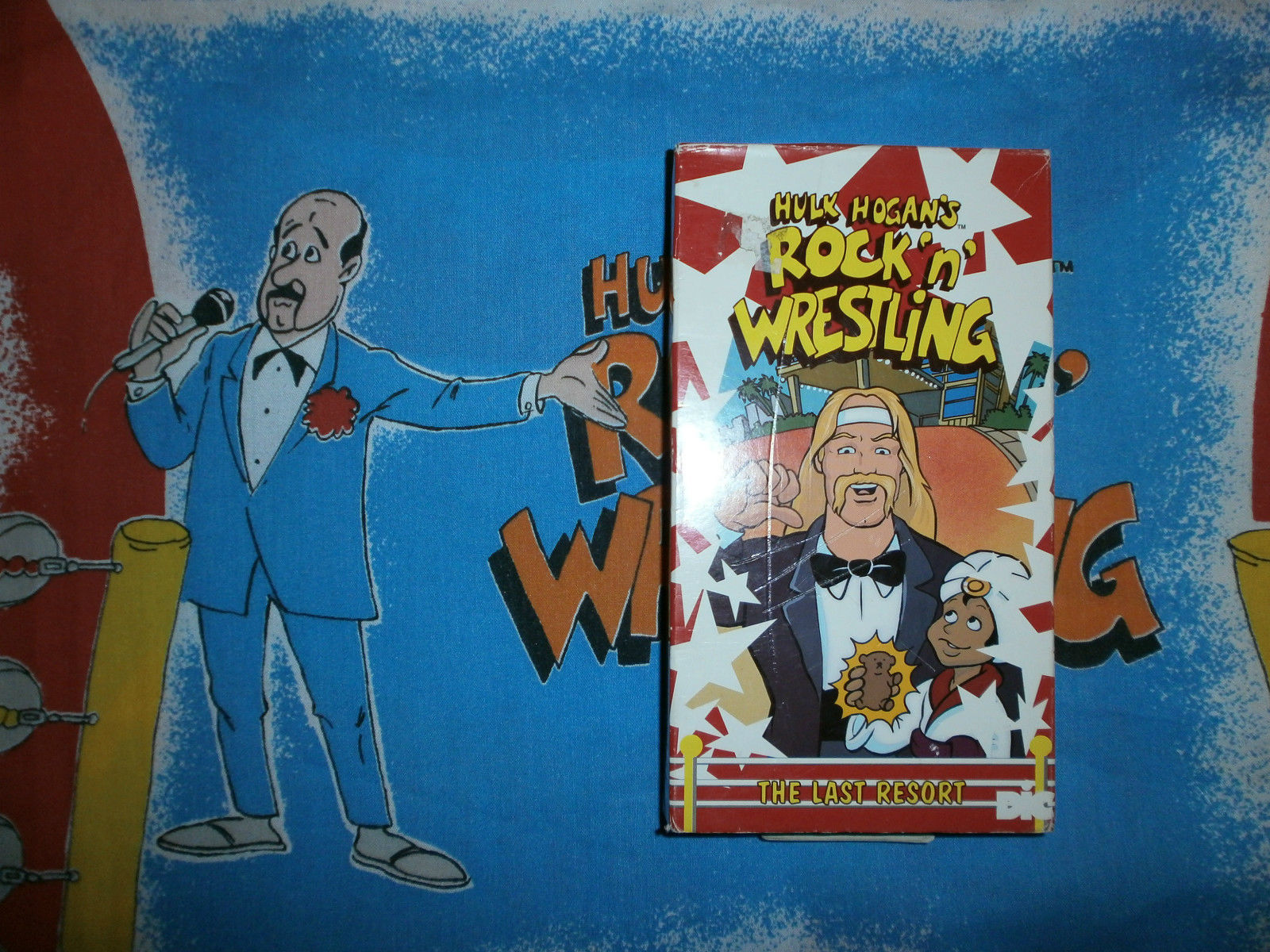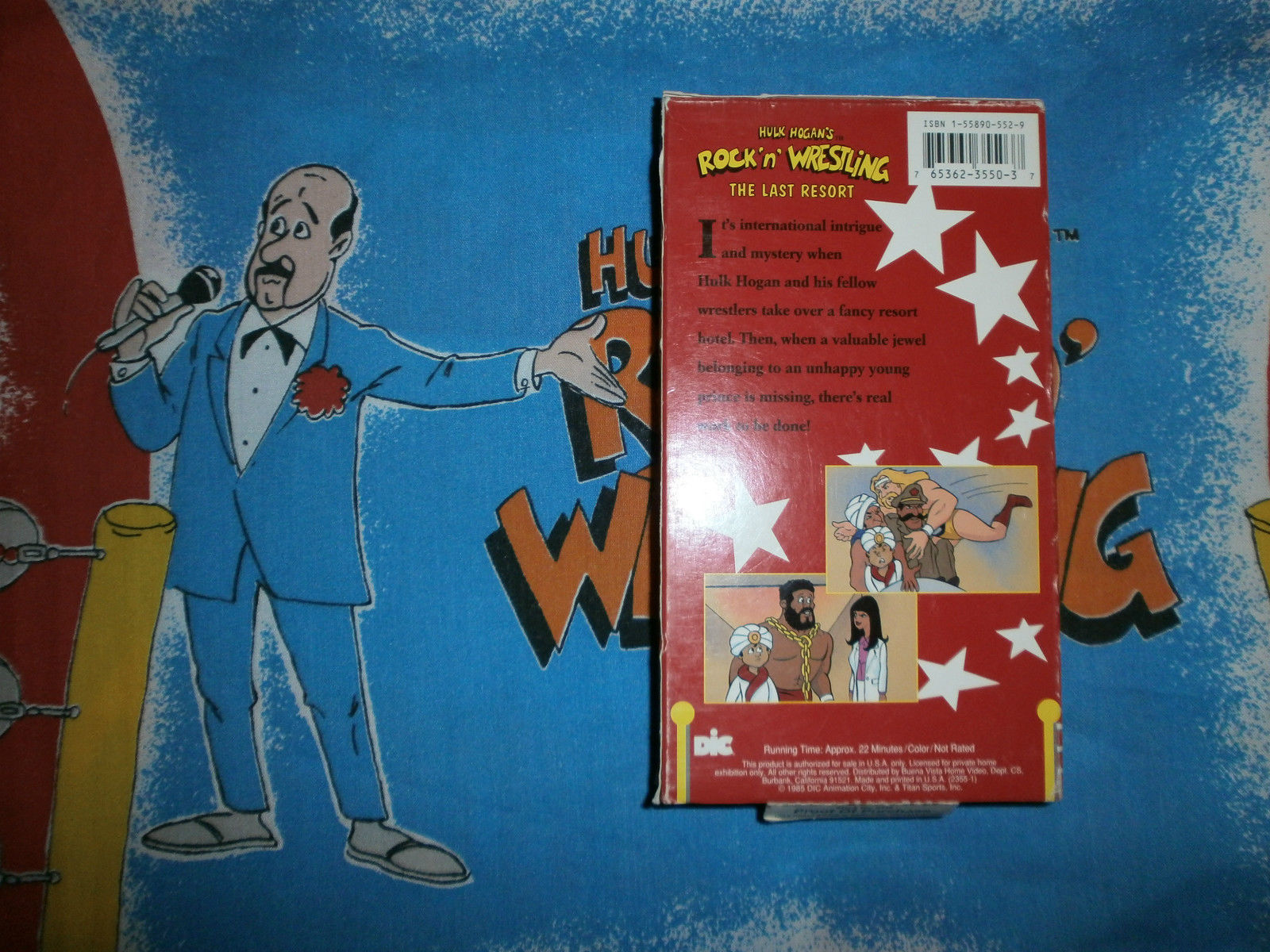 Judging by that cover, the episode is about Hulk marrying a small Indian boy who is especially proud of his teddy bear (?). I'm sure it's a classic.