I found this set of TNA Guitar Picks and they're on sale for just $1.
I guess you could say that TNA's really been strumming the wrong note for quite awhile now!
Ha ha ha…
The blue one is the Jeff Jarrett Founder pick (seriously!).
You know, because Jeff Jarrett had a country singer gimmick.
In the WWF.
Back in 1995. 
Yeah…
Nice job copying the Fender logo font on that one, guys.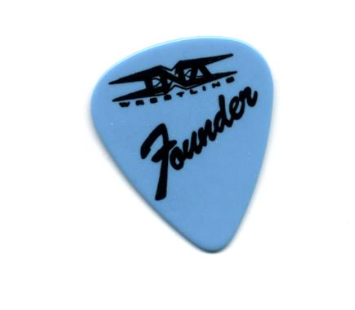 Very subtle, TNA.
I'm sure Fender's legal department would be thrilled to know you ripped off their font like this.