Apparently someone in WWE thought that the kids would like a Brutus "The Barber" Beefcake puzzle.
And then someone at Milton Bradley said "Hey, we can make that happen".
And that's how we got this.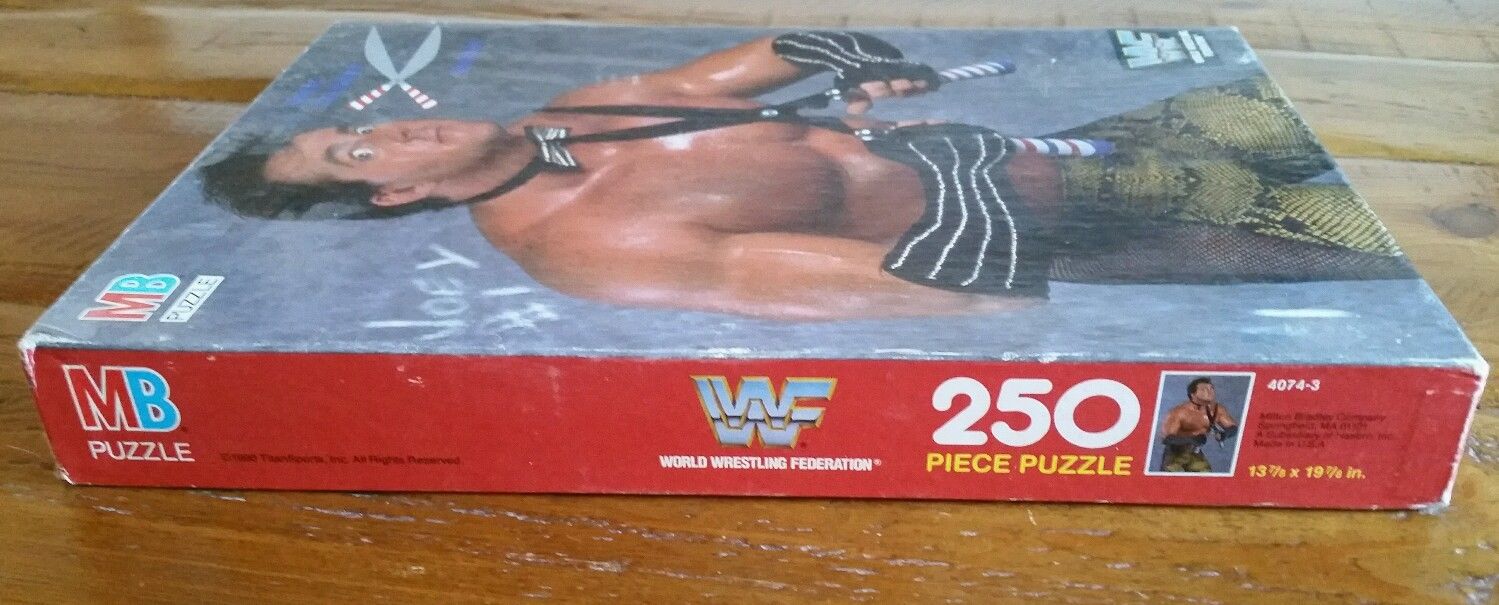 250 pieces?!
So that's one piece for every one of the gimmicks he had in WCW!