I'm just going to paste the description of this WWE The Rock and John Cena BrushBuddies toothbrush that I found on Amazon, because it says it all:
WWE® The Rock And John Cena Musical Toothbrush
Enlist your favorite stars from the ring in your fight against tooth decay! Press the buttons and the musical toothbrush plays two different theme songs–The Rock's "Electrifying" and John Cena's "The Time Is Now." Each plays for the dentist-recommended 2 minutes, so you can play one for morning brushing, and one for nighttime brushing! Soft bristles and ergonomic handle design; includes replaceable brush head. Includes button batteries.
And you can get 24 of them for just $203.54 or $8.48 apiece– what a deal!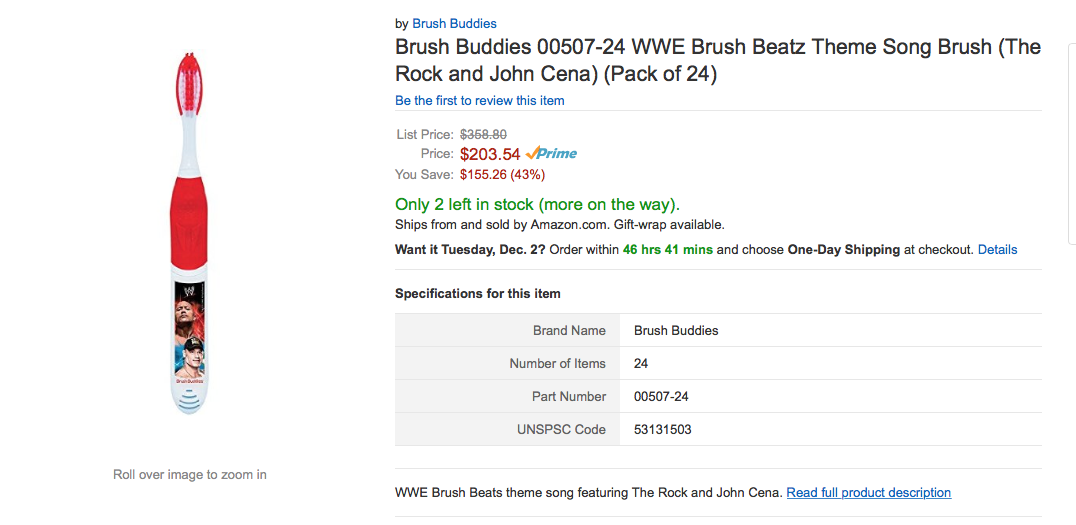 Or just buy one of them here. 
What they really need to do is make an Isaac Yankem, DDS version of this that plays his theme song as you brush.