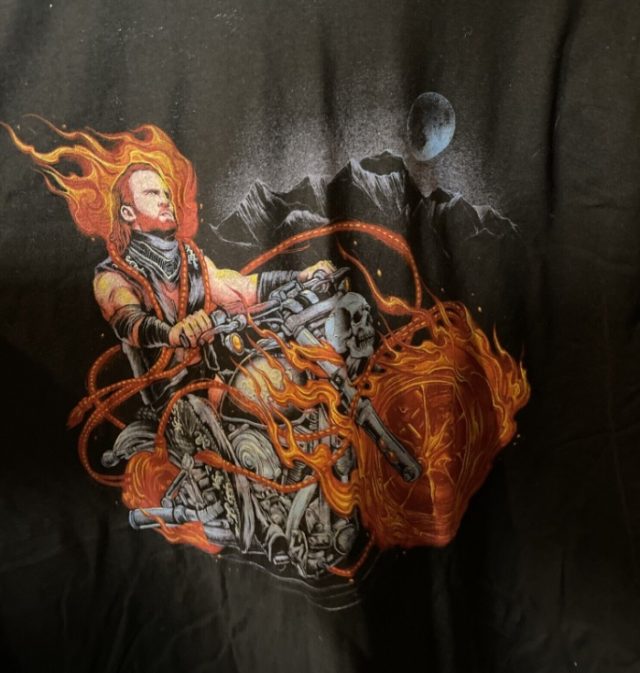 Adam Page is one of AEW's hottest stars. So hot, his head is on fire and he's replaced his lower half with a flaming motorcycle!
I will admit that using Page's rope as a replacement for chains is a nice touch. I will also admit that it looks like Page has giant, unwieldy pigtails. Pigtail Ghost Rider would be Marvel's next blockbuster, I tell you what.
Is Rob Liefeld drawing them? Nah, couldn't be. Not enough belts and pockets.