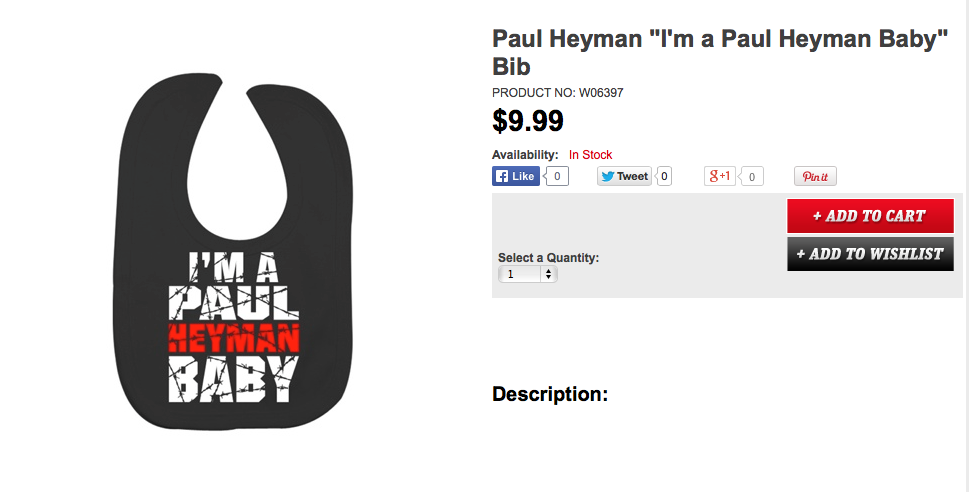 If you buy this "I"m A Paul Heyman Baby" bib for your baby then:
A). You have too much disposable income (why not buy access to The WrestleCrap Archives instead?),
and
B). You can expect your baby to grow up bouncing checks much in the same way he bounces his rubber ball now.