As I write this, the 2023 Royal Rumble is mere hours away. For a long time, this was my favorite event wrestling event of the year, probably due to the legendary Ric Flair win in 1992. To me, that one was fun not only due to Bobby Heenan's amazing commentary but more to the fact the entire match was zeroed in one thing: Flair's quest to win the WWF title with the entire field, both heels and faces, doing whatever they could to stop him. It was so fun that everyone who saw it still talks about it over 30 years later. Will this year's be something special? Or will it be the standard schlock with 'surprise' entrants we've seen five times before? If Draft Kings is taking bets on such a wager, I'd take the latter. Here's hoping I'm wrong. Onto the mailbag.
Jason H asks…"Who should win but who will win sat night?"
From what I've seen, it would make all the sense in the world from a storyline perspective to have Sami Zayn win and head to WrestleMania and be the one to finally, finally take down Roman. With that said, I suspect they have a very hard time putting the words "WrestleMania main eventer" in front of Sami's name so i can't see it happening. What was that I was saying about hoping I'm wrong?
Feeling they will go with Cody simply for political reasons. After all, if that pesky AEW is going to continue to be around, one of the ultimate carrots they can dangle in front of talent on the fence is showing WWE isn't afraid to push folks willing to make the jump to the moon at the event they all dreamed of main eventing as kids. Hunter would also likely have a tear in his eye as it would be a reenactment of one of his Mania title wins where he also returned from injury. Yeah, gotta go Cody.
Steve H wants to know…"Back in the early 2000 you had a hatred for the power couple of HHH and Steph McMahon(Nipple H!!!)….are those feeling still alive??"
Guessing the above answer gives you a pretty good idea. 😉 I have less ill feelings toward Steph simply because she's out of the business at the moment, but I am sure that will change ten more times as we continue watching As WWE Turns.
Tony C writes…"I remember when I wrote you the Wrestle crap mailbag letter where I pretended to be Sara Undertaker's stalker. That was grand"
Love hearing from long-time Crappers such as yourself. It's been a wild ride over these past nearly 23 (!!!) years. WrestleCrap's been around for nearly a quarter century? Man I'm old (but y'all are right there with me)!
Thomas M inquires…"What do you think the possibility is of the doctor who cleared Ric Flair for his "Final Match" being Dr Nick Riviera?"
I think Art did a great job with Flair's Gooker winning induction. He actually asked me to give it a once over before it published, and I was thisclose to dropping a Dr. Nick reference. Great minds think alike!
Jason C pokes the bear with…"Do you still try to beat Microleague Wrestling?"
You legit have no idea how angry that game still makes me to this day. Like couldn't I beat it one time? Just once? Is that too much to ask? Curse you, Atari ST!!
Gary G notes my request for tasty mailbag questions and adds…"Tasty, huh? If you were making a peanut butter and jelly sandwich, what kind of jelly/jam/marmalade/etc would you use?"
No joke, I have a peanut butter and jelly sandwich at least once a week. Have loved them my whole life. To answer your specific question, I use a standard grape jelly…but the peanut butter is what makes mine unique, as I forgo the Jif we have for everything else with…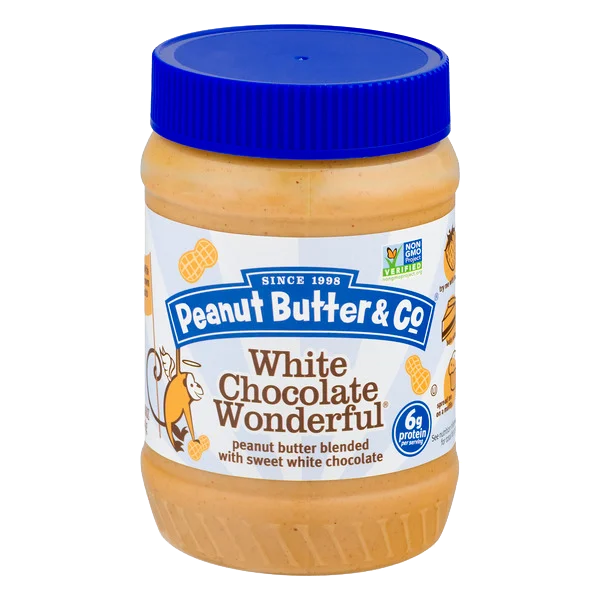 …Peanut Butter & Co's White Chocolately Wonderful, which has found its way into pretty much all the major chains these days. I am a white chocolate fiend, and this stuff is great. It takes the sandwich right to the edge of being too sweet without making the plunge. It's absolutely great. In fact, I think I'll go make myself one now. Enjoy the Rumble, kids!