Ever since "The Wrestler" hit theaters in 2009, a lot of past-their prime superstars have been pegged as "The Wrestler in real life": a former big name now living in the past and struggling with addiction or financial despair. Ric Flair, Scott Hall, Jake Roberts, and many others have been given that dubious distinction. One scene in that movie that didn't ring true, though, was where Mickey Rourke's character appeared at an autograph convention and barely anyone showed up. In real life, many wrestling fans have long memories and are still willing to fork over cash to own a piece of history or take a photo with their childhood heroes, even if they've fallen on hard times.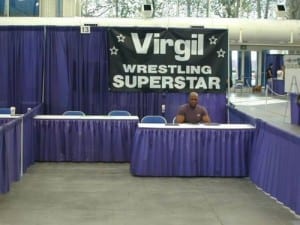 One notable exception, though, is for Virgil. Long before "The Wrestler," lonely Virgil was an internet meme, sitting alone at wrestling conventions with no fans in line to buy his merchandise. Poor Mike Jones had to just sit there for hours on end as Eric Carmen's "All By Myself" played in a continuous loop. Today, there is even a blog dedicated exclusively to photos of Virgil all alone at conventions.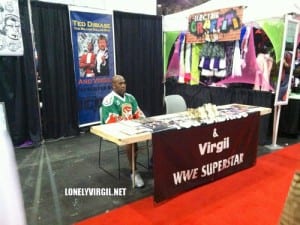 It therefore seemed odd that WWE would bring back Virgil, who had gained fame for not being famous anymore. Yet that's exactly what they did in May 2010.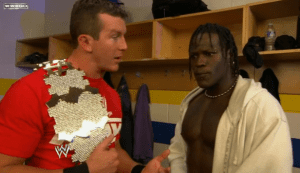 For a few weeks, Ted DiBiase, Jr. had been looking for an assistant, a sort of manservant who could watch his back and carry his bags. In other words, as R-Truth put it, "a Virgil." Like Marty Jannetty, Virgil had become an archetypal character in wrestling lore.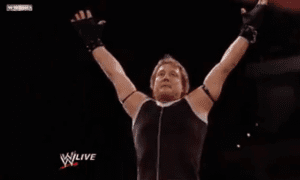 And just as Jannetty made a brief return after Miz and John Morrison argued over which one was the "Marty Jannetty" of their team, Virgil capitalized on his name being tossed around as an insult.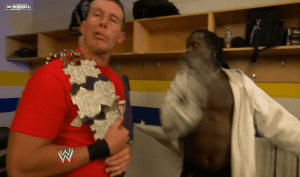 See, after R-Truth rejected Ted DiBiase's offer…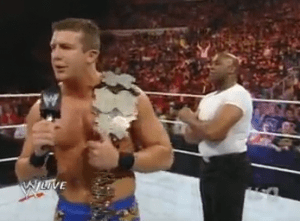 …junior brought in Virgil himself to handle all his menial chores.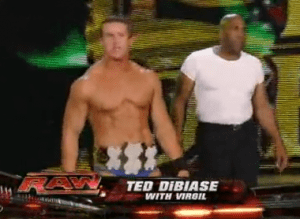 On Virgil's first night back with the company, the announcers were slow to recognize him and admitted to not having known whether he was even alive anymore.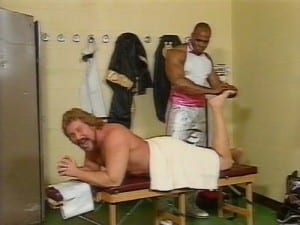 Now, when you bring back "legends," they're supposed to give a rub to a younger wrestler trying to get over. Think of Dusty Rhodes and his sons, Ric Flair and Evolution, or Bret Hart and the Hart Dynasty. In this case, if anything, it was Ted DiBiase who was giving a rub to Virgil. That's all kinds of backwards.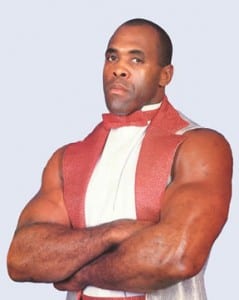 At least WWE wasn't spending anything extra on wardrobe anymore. Those shiny jackets and dickeys cost money, man!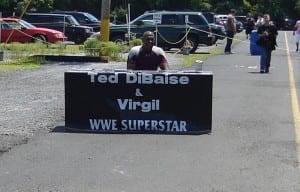 Virgil's moment in the spotlight was to end at the Over the Limit pay-per-view, where he would accidentally cost Ted his match against R-Truth. This was to spell the end for Virgil's stint. Fortunately, if there was one thing Mike Jones couldn't care less about, it was spelling.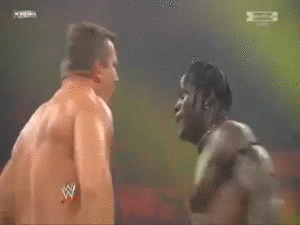 See, the plan was for DiBiase to fire Virgil for costing him the bout, but R-Truth ended up slapping Ted so hard, Virgil's boss got a concussion and couldn't remember the planned finish of the match, so Virgil got to keep his gig. With one slap, Ron Killings had no doubt earned Virgil more money than all of his convention appearances combined.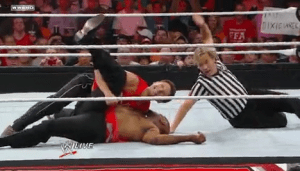 What was supposed to be a six-day, two-show stint ended up lasting weeks, allowing Virgil to make his return to the ring after DiBiase recovered from his head injury. Virgil teamed with Ted, Jr. in a losing effort against former nWo teammate The Big Show and the guy from Royal Pains.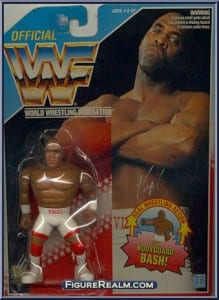 Ouch. He didn't even get to execute his patented Bodyguard Bash.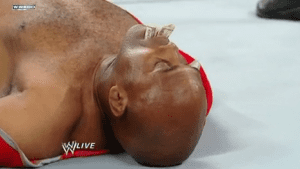 But hey, money is money.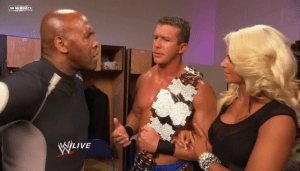 The good times would not last forever for Virgil, though, as Ted replaced him with Maryse, who could take care of his needs better than the former Million Dollar Champion. But what about protection? Ted said he would just go to the drug store.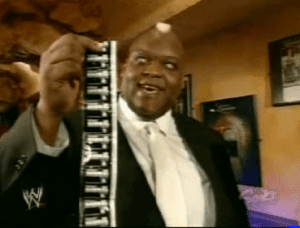 He was talking about condoms, folks. For sex!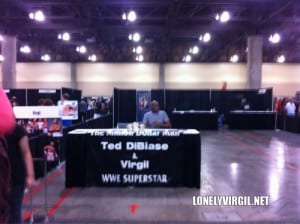 Ultimately, Virgil's return to WWE wouldn't do anything for Ted DiBiase or Mike Jones himself, as Ted would end up retiring from the ring after failing to catch on, while Virgil's merchandise tables are still as quiet as ever.
You would think that TNA would have snatched him up immediately, as this was around the same time they were hiring anyone who'd ever stepped foot in a WWF ring in the 90's, like the Nasty Boys. The man who had previously been named to spite Dusty Rhodes, Vince McMahon, and eventually Shane McMahon could have had a run in Orlando as "Paul," but it wasn't meant to be.
Still, you've got to hand it to Virgil for squeezing himself into the picture, even though absolutely nobody wanted him there.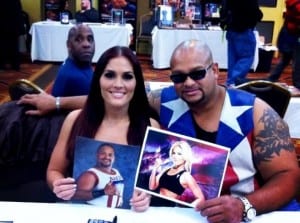 He seems to have a knack for that.