The story of Lord Tensai spans multiple decades and continents.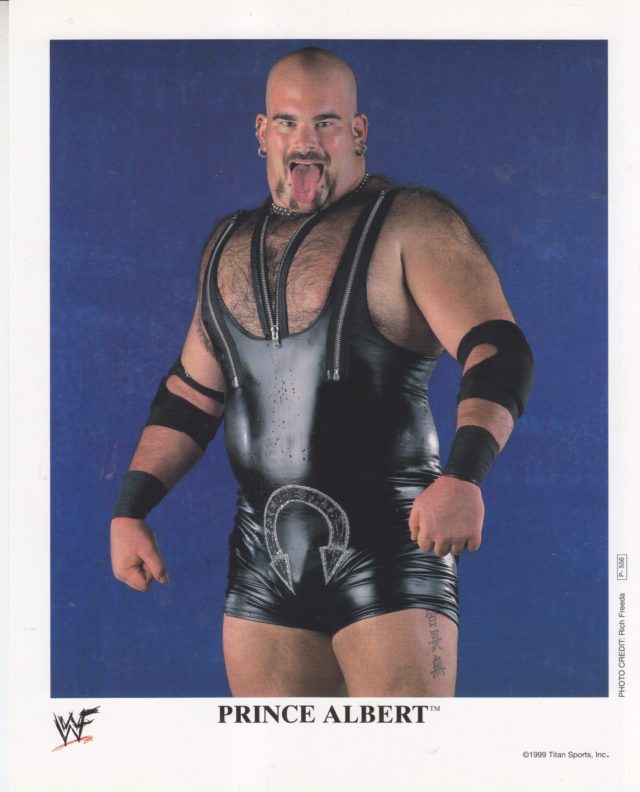 In 1999, Matt Bloom debuted in the WWF. However, after five years toiling under various names (all stemming from a genital piercing), Bloom found himself out of a job with the US's number one promotion.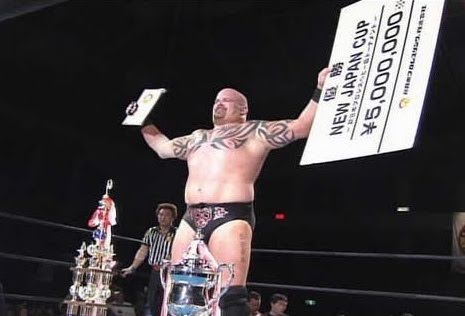 It was then that Bloom took a leap of faith, plying his trade in Japan. For the next seven years, he competed as Giant Bernard, achieving far greater success than he ever had in his home country.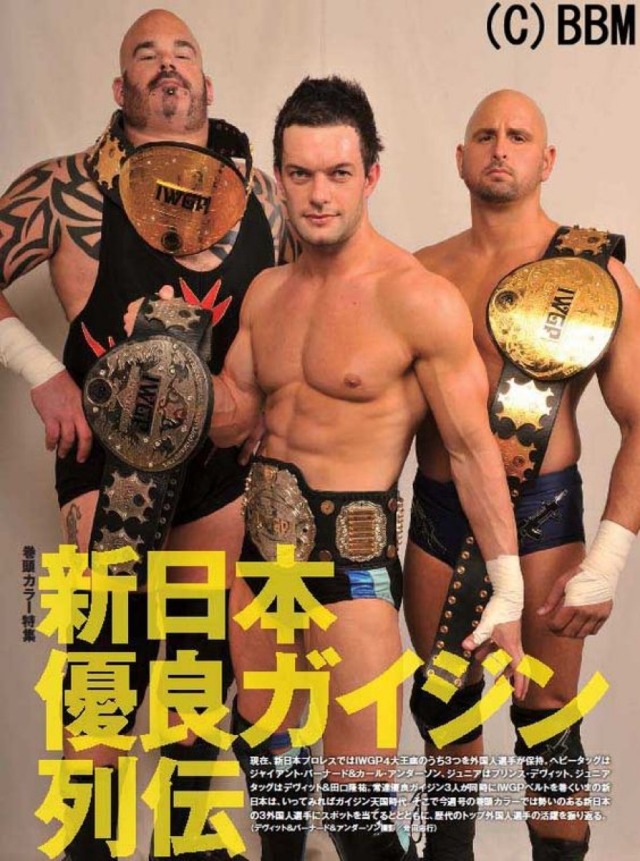 But by 2012, his record-setting IWGP tag title reign with Karl Anderson now over, there was only one path to lasting fame and fortune: a return to the States.
WWE looked to harness the success Bloom had had in Japan as a big, bad American wrestler. But it turned out there were already plenty of big, bad American wrestlers in America.
Which meant he'd have to be Japanese.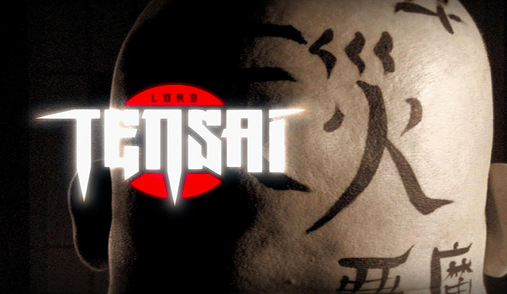 In the weeks before WrestleMania 28, WWE aired vignettes of a mysterious Japanese figure named Lord Tensai. True, he looked an awful lot like Albert, but Japan was a big country. A country with lots of huge white guys with gigantic bald heads.
Debuting the night after Mania against Alex Riley, Lord Tensai was portrayed as a big deal from the start…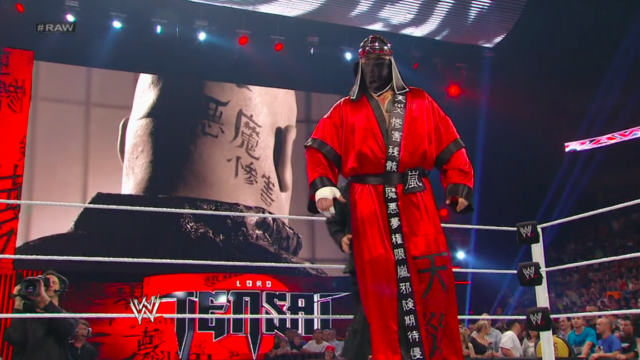 …relying on the fans knowing who he was, even if the announcers didn't.
For the sake of less-informed viewers, Michael Cole had conducted exhaustive research, revealing that Tensai had been a WWE Superstar (though which one, he could never pinpoint) who had traveled to Japan and dominated that territory.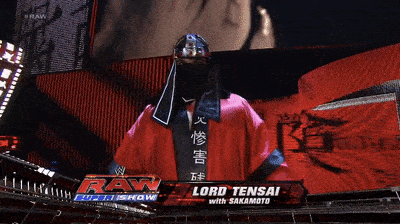 Having spent seven years in that country, he had presumably mastered the ancient martial art of puroresu. Fittingly, Lord Tensai posed very Japanesely while dressed like Kwang.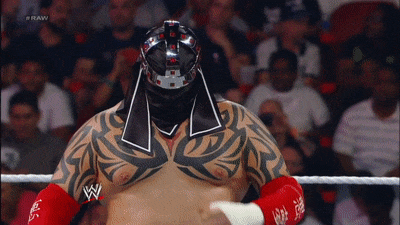 Tensai's struggles with his headgear were the least of his troubles. Almost immediately after the bell, fans began chanting "A-Train" (demonstrating more product knowledge than Michael Cole)…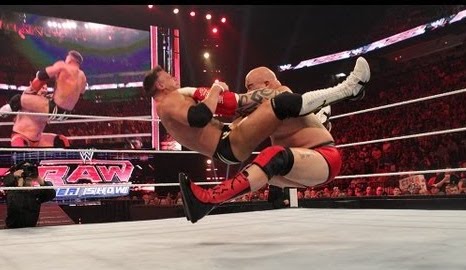 …then, "Daniel Bryan", the former champion who'd been buried the night before and who, if the ring announcer was correct, was not even in this match.
Though Lord Tensai would defeat his future NXT commentary partner Alex Riley by referee stoppage, the fans had already grown weary of the returning big man.
The following week, as if to address critics who couldn't grasp the complexity of the Lord Tensai gimmick, WWE pitted Tensai against Yoshi Tatsu, who resented His Lordship's cultural appropriation.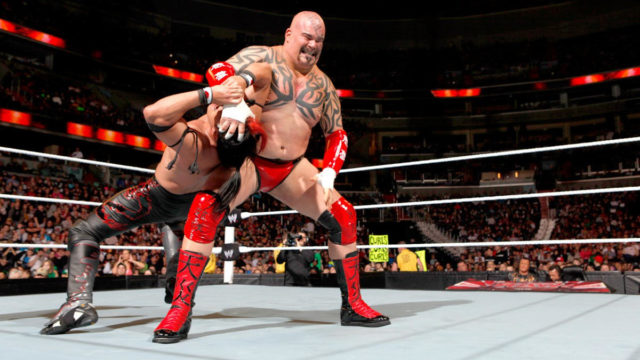 Like his first match, Lord Tensai won this one by TKO. Unlike his first match, the crowd would not chant, "A-Train".
They'd chant, "Albert".
Though Tatsu was destroyed in the ring, he may have had a point about Tensai, who seemed to know only one Japanese phrase: "Lord Tensai Ichi-ban!"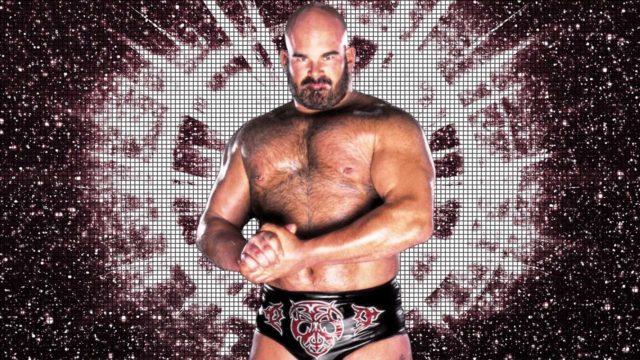 Speaking of itchy, the big difference between A-Train and Lord Tensai was that the latter shaved his thick, sweater-like body hair. You've really got to feel for the good Lord; for years, fans at chanted at him to shave his back, and when he finally did, they started chanting his old gimmicks at him.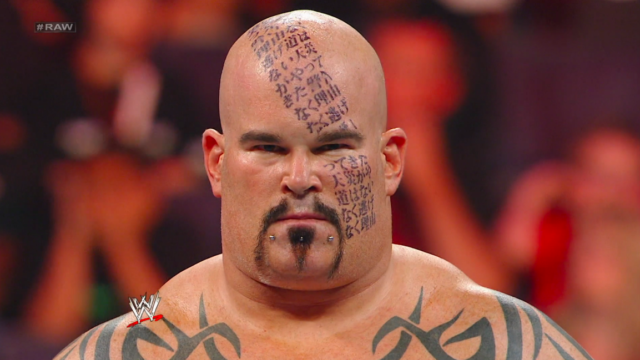 Another change to his look was his new tattoos, both the tribal ones on his chest and the kanji on his face…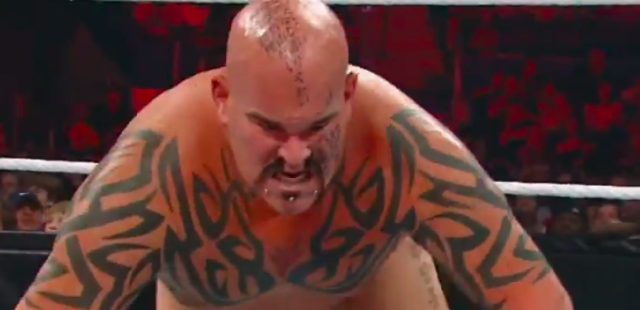 …although only one of these rubbed off over the course of a match.
One of Tensai's peculiar tactics was his use of the green mist, which Michael Cole described as "a Japanese custom", like bowing or taking off one's shoes. Rather than the conventional method of spitting mist into his opponent's eyes, however, Tensai opted for an innovative, needlessly complicated procedure.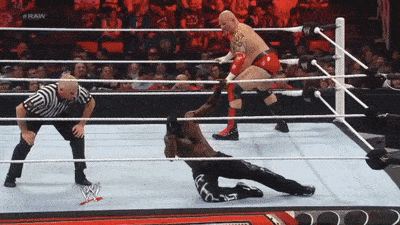 Spitting onto his own hand, Tensai super-charged his palm with the power of green…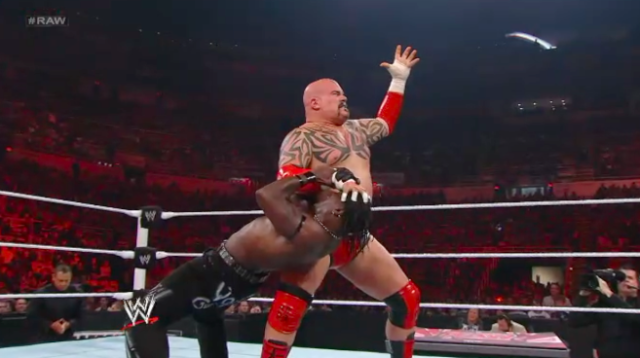 …then clamped on a claw hold…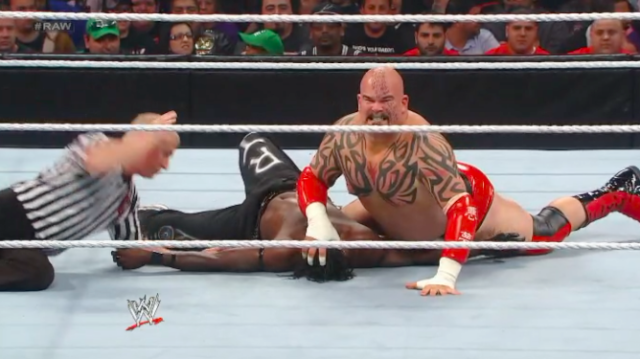 …slammed his opponent down, and pinned him.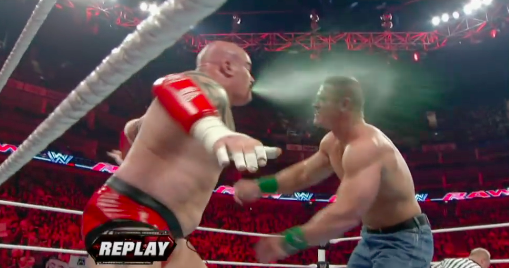 Lord Tensai would use his green mist the correct way just once, and to great effect, to beat John Cena less than a month into his WWE return. You know who couldn't do that? Brock Lesnar.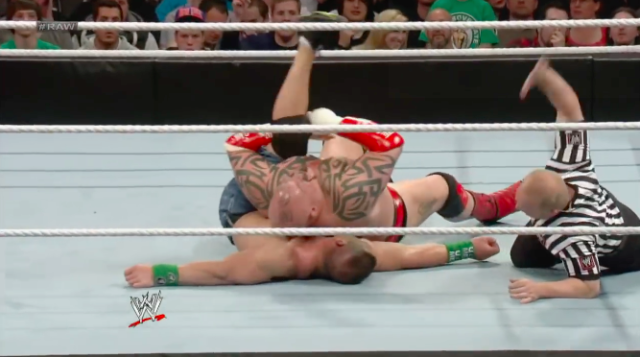 And yet, whether fans still associated Lord Tensai with his previous gimmicks from lower down the card…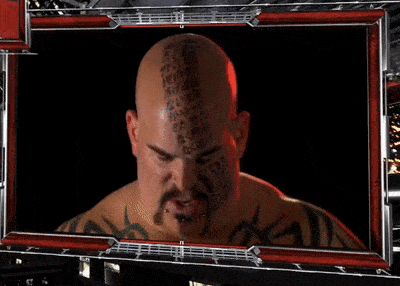 …or they realized he could barely speak Japanese even when reading from an index card…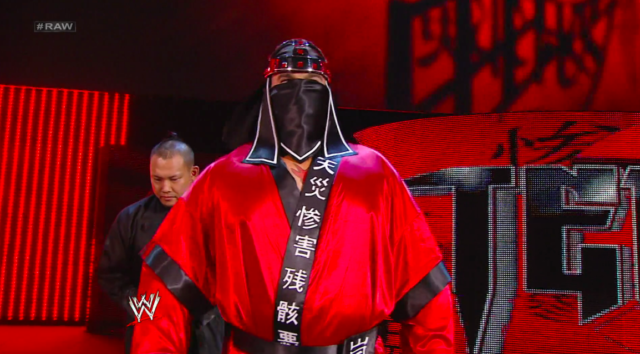 …they weren't buying into the 360-pound weeb.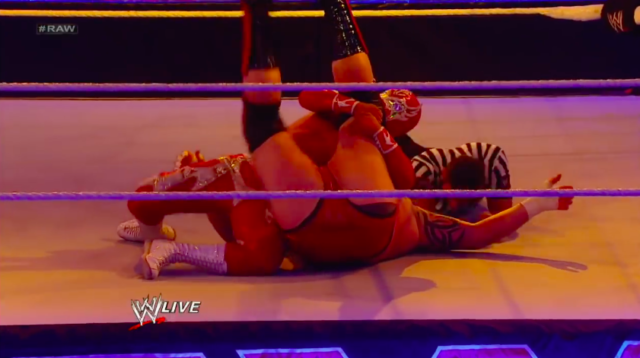 Soon, instead of quick, dominant wins, Tensai started racking up quick, embarrassing losses.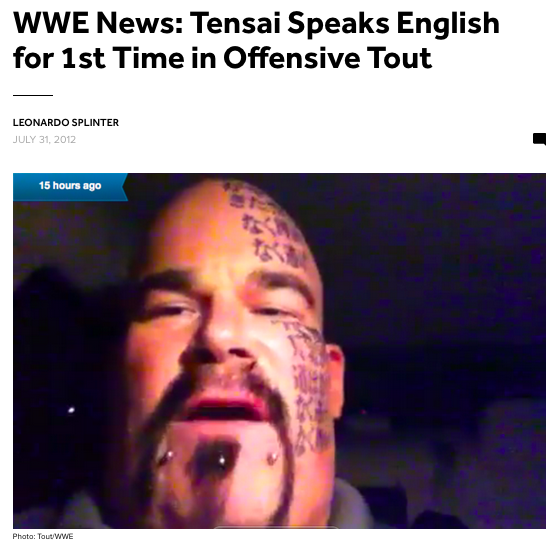 Of course, he did himself no favors when, in his debut post with WWE social media partner Tout, he made a racist joke about the Japanese. And in English!
After each loss, Tensai would assault his worshipper Sakamoto, physically this time…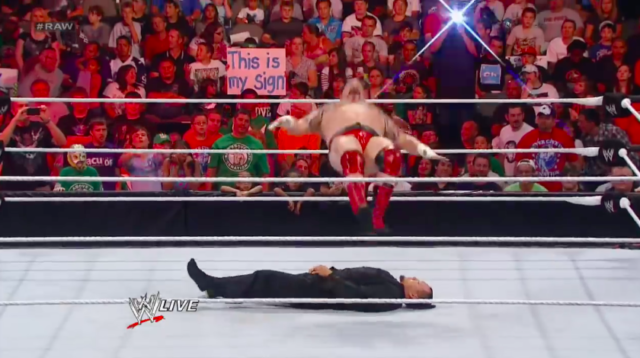 …until one day Sakamoto had had enough and got his revenge — he stopped showing up.
More quick losses followed, and by the end of his singles run, Tensai had lost in under two minutes to Tyson Kidd, Sin Cara, Alberto Del Río, Great Khali, Kofi Kingston…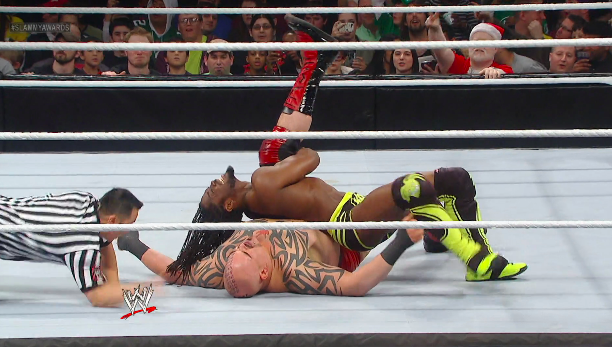 …and Ryback…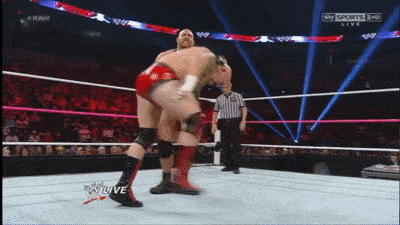 …who would have put him away even earlier if not for this mishap.
To salvage their painful failed experiment with Prince Albert, WWE decided to shift the former monster heel into a comedic role…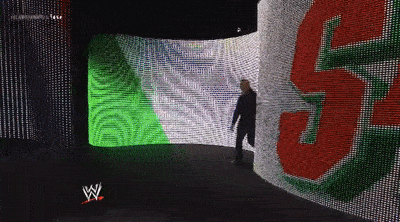 …meaning he started falling down.
By the middle of January, this author was publicly asking, "How long before Tensai teams up with Brodus Clay as a second Funkasaurus?"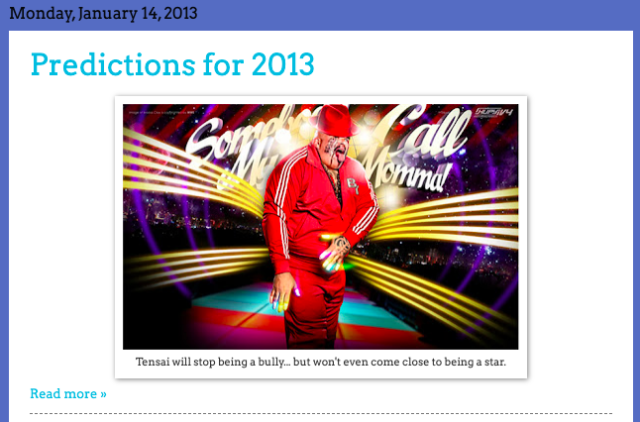 It took two weeks.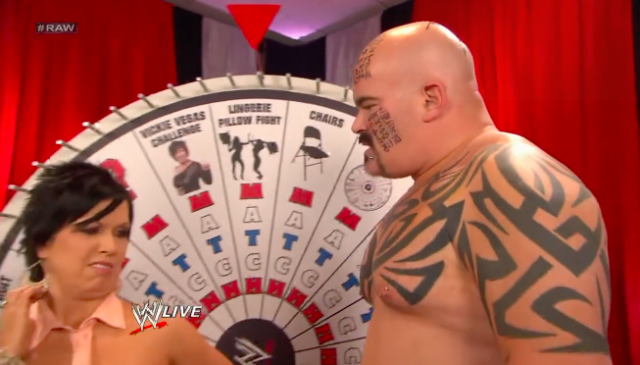 After Tensai spun "Lingerie Pillow Fight" on the Raw Roulette wheel, Vickie vetoed the stipulation in favor of a dance-off.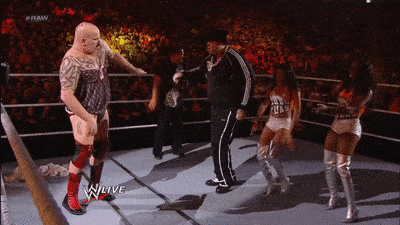 No one bothered to tell Tensai this, so he came to the ring in a teddy to face Brodus Clay.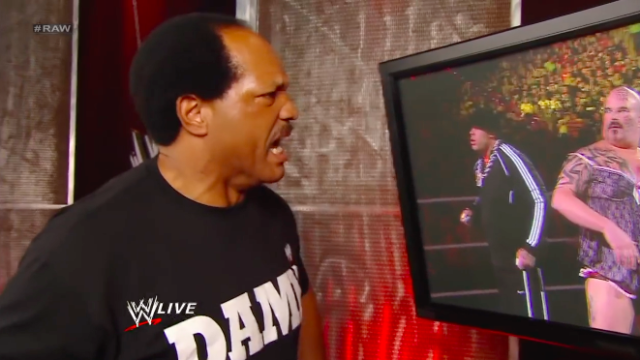 He then busted a move like some sort of hip-hop hippo until Faarooq popped up with his catchphrase.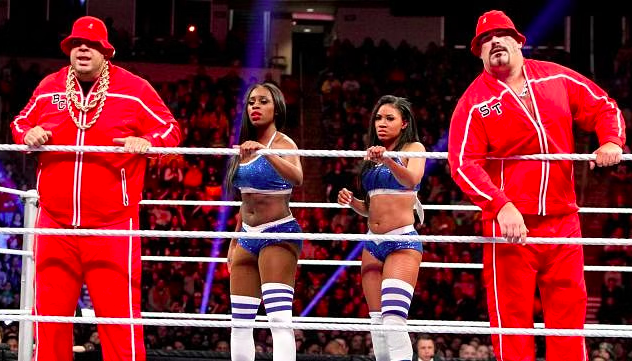 Soon renamed Sweet T, Tensai took on the second dancing gimmick of his career to form Tons of Funk with Brodus Clay.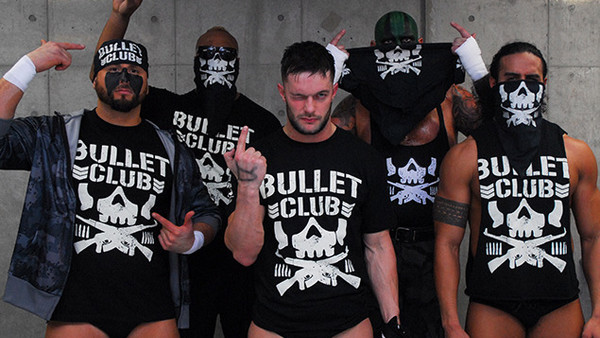 Meanwhile, back in Japan, Tensai's former partner Karl Anderson formed a stable of foreigners called the Bullet Club. So who's to say whether he should have stayed?