In the ThunderDome era, it was tough for WWE to gauge what exactly fans wanted to see. So they guessed, "Horny Ric Flair".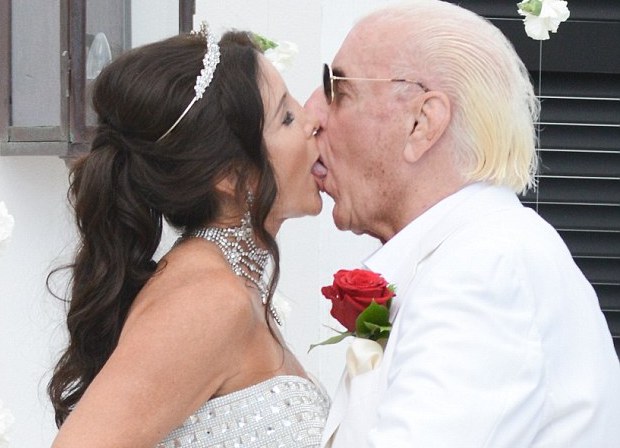 Specifically, Horny Ric Flair and a woman less than half his age in Lacey Evans.
The fling began on Raw Legends Night at the start of 2021. In a non-title tag match between champions Charlotte & Asuka and Evans & Peyton Royce, Lacey began not-so-subtly flirting with Ric Flair.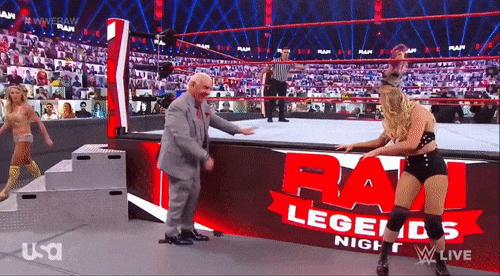 How "not-so-subtly"? In the animal kingdom, this is called, "presenting".
In the same match, she crawled along the ring apron…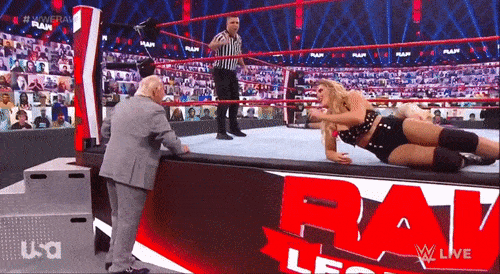 …to call Flair, "daddy" and pull him in for a kiss.
Though the proceedings were interrupted, Ric Flair was flustered enough to mistakenly trip Charlotte instead of Peyton Royce —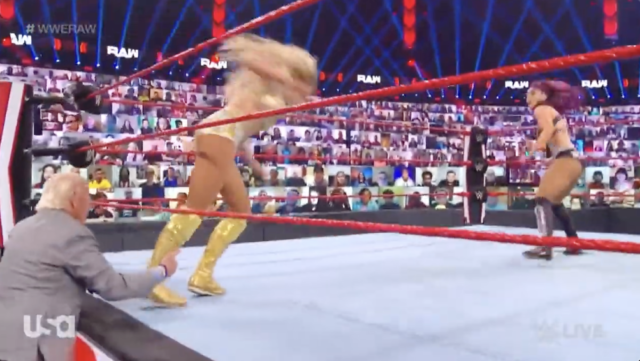 — an easy mistake to make if you ignore Peyton's height, build, hair color, and ring attire.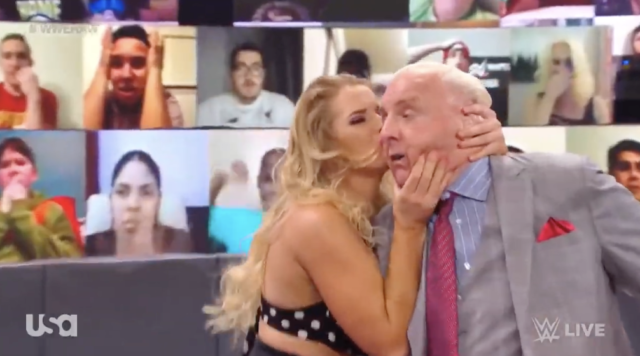 Grateful, Lacey Evans planted one on the Nature Boy.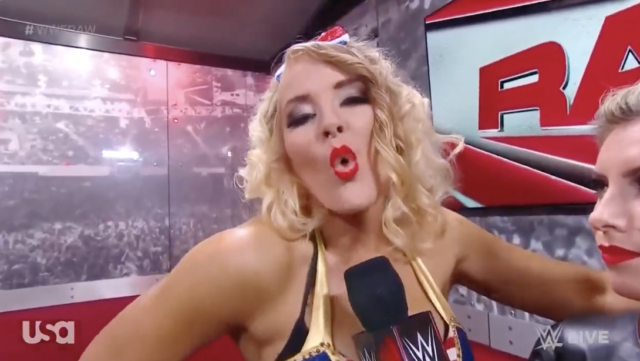 The next week, Lacey dedicated her match with Charlotte to Ric, that "charming, handsome, powerful man's man". That's quite a lot of vocabulary for someone who called people, "nasty" every eight seconds.
Charlotte wasn't taking any chances, making her father stay home…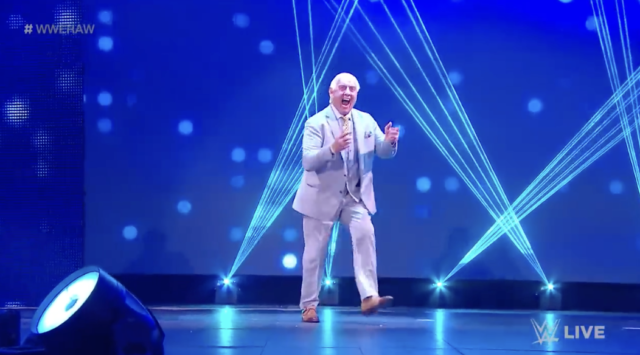 …or so she thought! For the first time in history, Ric Flair had shown up somewhere without drawing attention to himself. I guess in all the noise and excitement of the ThunderDome, he'd slipped in discreetly.
But Ric wasn't there to cheer on his daughter, but to help his new sugar baby Lacey Evans…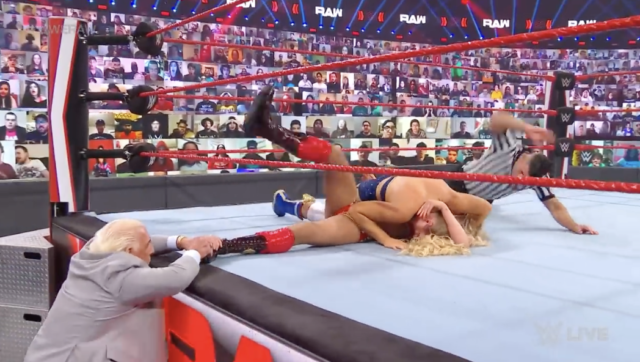 …saving her from a pin and helping her beat his daughter.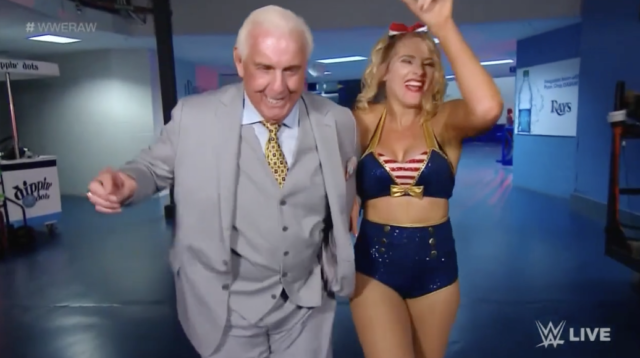 They then danced all the way to the hotel.
The next week, Lacey explained how Ric proved he was the "dirtiest player in the game"…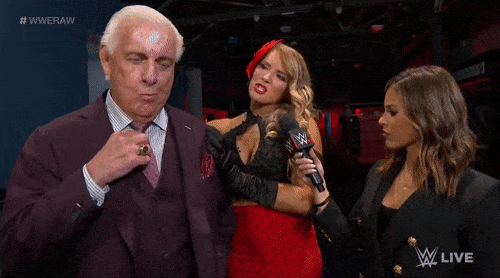 …but aside from the obvious innuendo, they played coy about their May-to-next-February romance…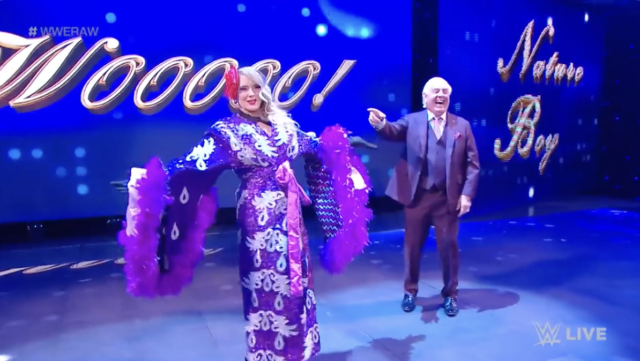 …before Flair paraded Charlotte's next stepmom in one of his robes.
To understand how off-putting this whole spectacle was, consider that not only was Lacey Evans young enough to be Ric's daughter, but his youngest daughter. Like his father before him, Ric was robbing the cradle.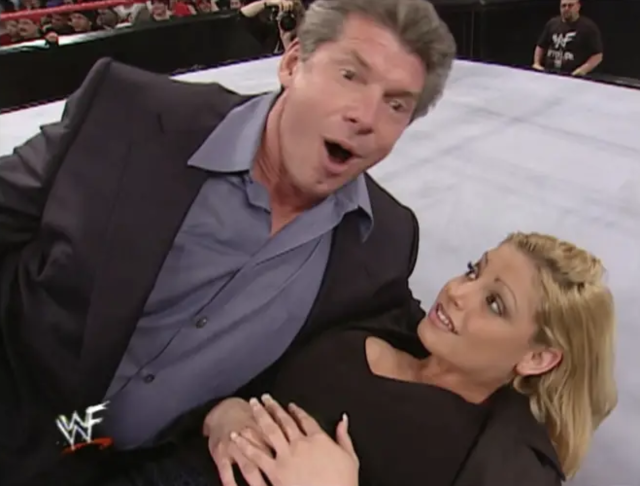 Ric was 41 years older than Lacey. For reference, Vince McMahon was only 30 years older than Trish Stratus, and he didn't look like the Crypt Keeper (or Gomez Addams).
When Lacey Evans was born, Ric Flair had already spent more than 2800 days as world champion (and was to be re-named Spartacus because he was "too old" for the main event).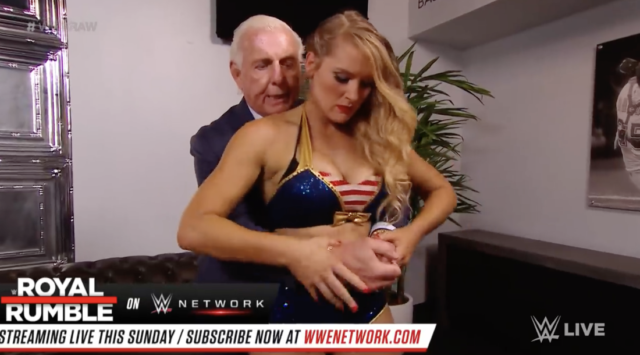 Yet no matter how handsy they got, Ric and Lacey swore their relationship was strictly professional.
Lacey was just an aspiring Superstar, seeking guidance from a handsome man with a handsome brain.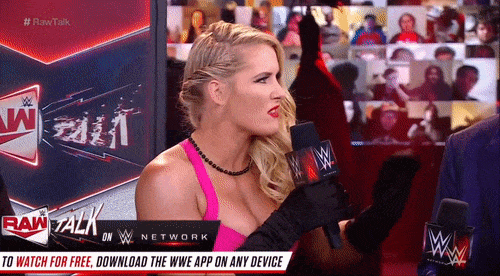 Their relationship, said Naitch shortly before his head exploded, was purely "casual".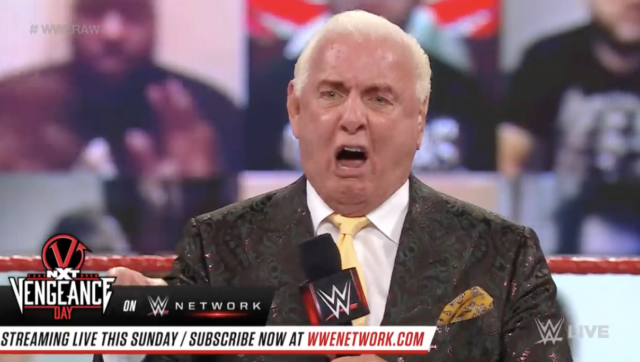 But could you really blame Ric for indulging the advances of a younger woman? The poor guy hadn't been with a woman (besides his wife) in years!
The family turmoil led to many a long backstage segment featuring one, sometimes two crying Flairs. Charlotte, as the younger Flair pleaded, was simply trying to protect Ric's legacy.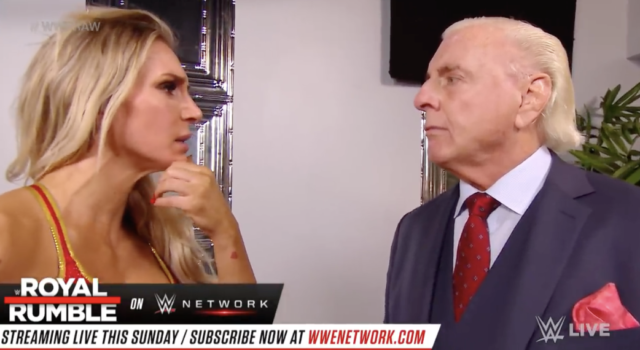 But according to Ric, and I quote, "If someone wants to get some of my wisdom passed along to them, I'm gonna do it". By the sounds of it, Flair wasn't protecting anything.
Nature Boy's betrayal of Charlotte reached new depths when he came to ringside to slip Lacey something: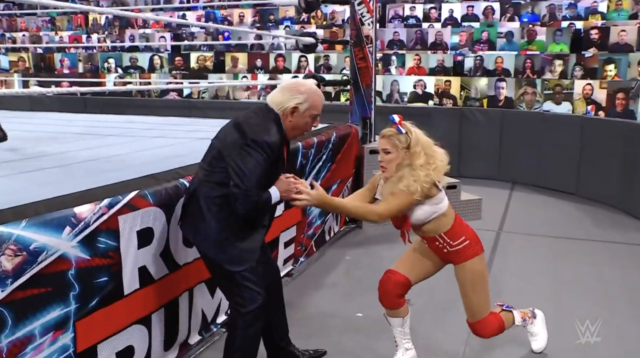 A foreign object, which Lacey used to knock out Charlotte and cost her the Women's Tag Titles.
But when the now-former champs faced off with Lacey Evans and Peyton Royce, Evans wanted nothing to do with Charlotte. Was it cowardice? No, she was pregnant!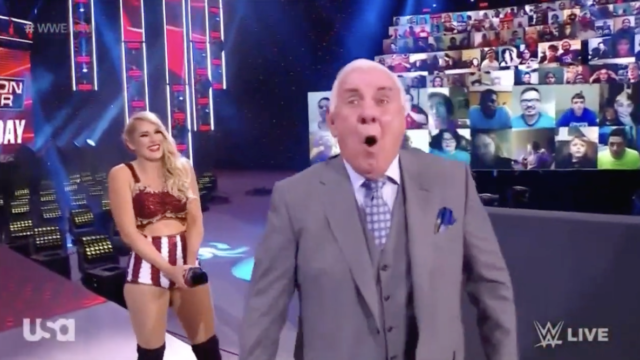 The announcement humiliated Charlotte, who watched her dad dance(?) up the aisle at the news.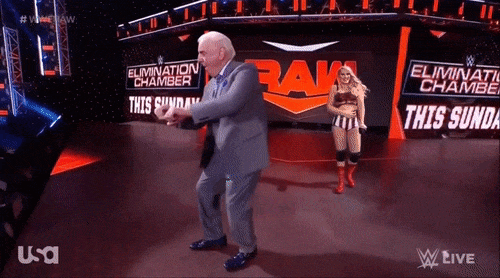 Thankfully, with Lacey Evans unable to compete for the next nine months or so (a length those in the biz call a "Veer Mahaan")…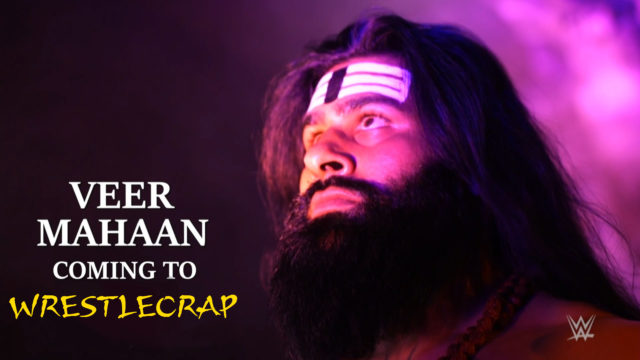 …the angle was quickly dropped.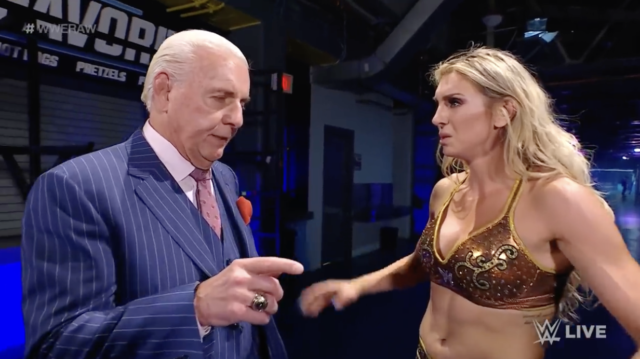 The following week, Charlotte scolded her dad for tricking her into thinking he was the father. In a rare display of good taste, WWE dropped any implications that Lacey had been cheating on her husband with Ric Flair, who himself was also married.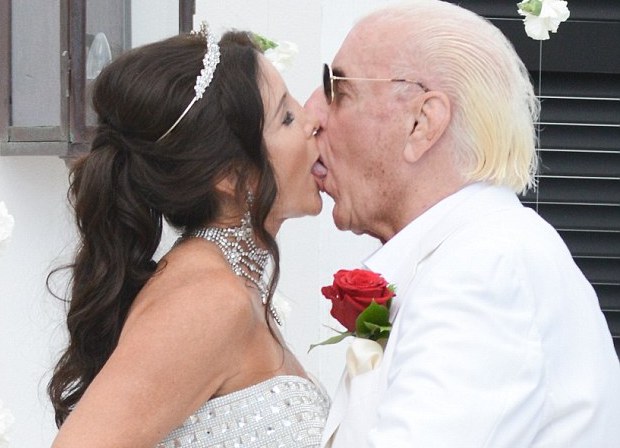 Fed up, Charlotte told her dad to go home so he couldn't tarnish his legacy any further.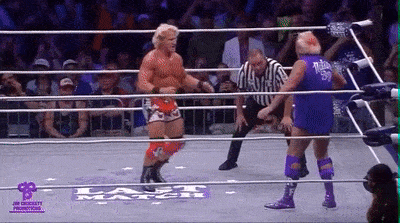 He took half her advice.