A few weeks ago, RD and I were shocked to discover that Jean-Paul Levesque had never been inducted on WrestleCrap. The same goes this week for yet another unfortunate WCW gimmick, "Candyman" Brad Armstrong.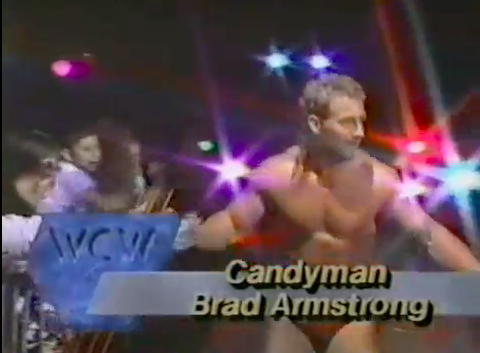 Brad Armstrong was a second-generation wrestler of the famous — some would say infamous — Armstrong wrestling family. Like all his brothers (save Brian "Road Dogg" James), Brad was subject to the legendary Armstrong Curse. This curse was much like the Von Erich curse…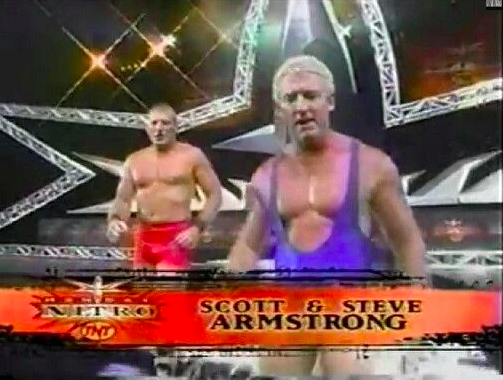 …except instead of suffering horrible, untimely deaths, the brothers got inconsistent pushes in WCW.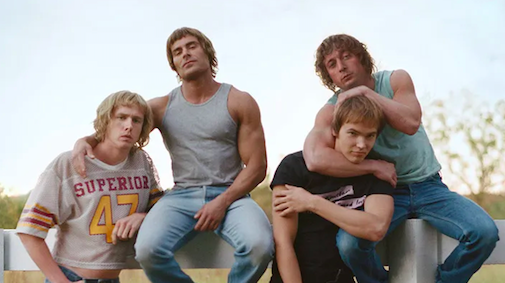 Brad's problem certainly wasn't a lack of wrestling ability — he had as much technical skill as brother Brian had charisma…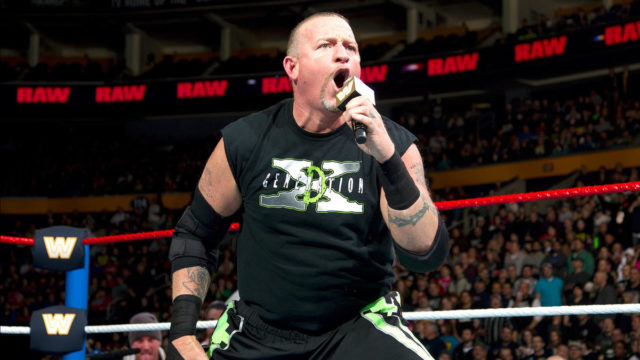 …and, unfortunately, vice versa. At least, that is, in the eyes of every WCW head honcho from Jim Herd to Vince Russo, who felt Brad could get over only with some goofy gimmick…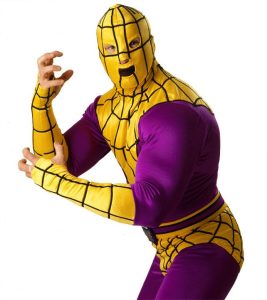 …whether it be plagiarized from Marvel…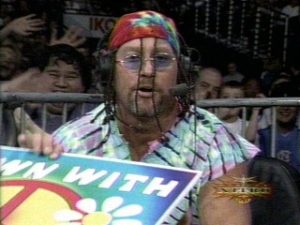 …or from that same brother.
And it all started with the Candyman.
Danger was Candyman's middle name, and Stranger was his first, before he had it changed to "Brad". The Candyman loved children and reputedly would throw them sweets before his matches.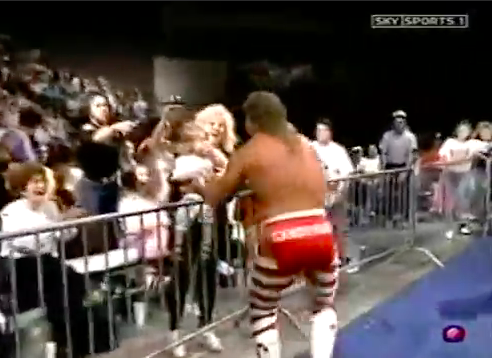 The most charitable reading of this character was that Brad Armstrong was bribing kids to cheer for him.
But Candyman's biggest detractor was not John Walsh, but Dutch Mantel…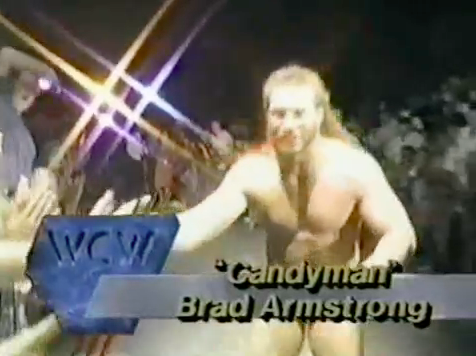 …who consistently scolded Armstrong's promotion of sugary treats and urged him to hand out toothbrushes instead.
Dutch even no-sold Tony Schiavone's obvious candy jokes.
Tony: "…The Candyman, coming up with some SWEET victories too, Dutch, if I can say that."

Dutch: "Well, that's maybe your opinion of it, but…"
Mantel's heel commentary wasn't the only obstacle in Brad Armstrong's path to success —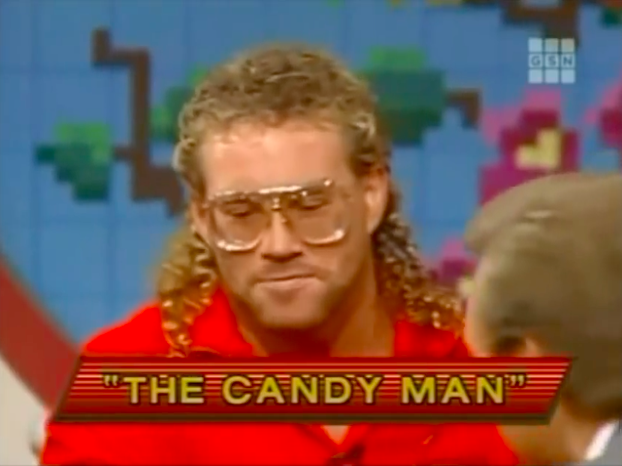 — Armstrong also had to contend with being called "Candyman" by every commentator, ring announcer, and Family Feud host.
I can think of lamer nicknames for a wrestler, but only with considerable effort.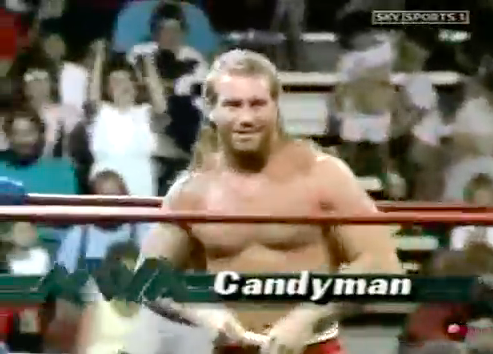 Halloween Havoc should have been the Candyman's finest hour…
…but though he defeated JW Storm, he left his homemade candy apples at home (probably due to WCW's ban on blading). No wonder the match got cut from home video.
Come to think of it, there doesn't seem to be any footage of Candyman actually handing out candy. Sure, he called himself the Candyman…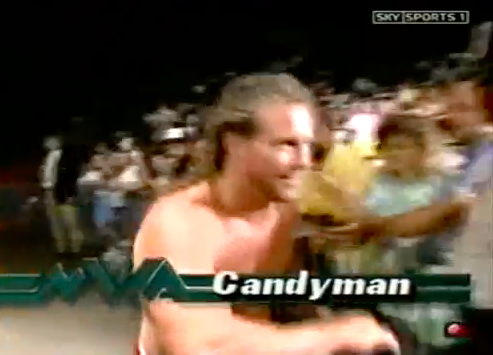 …wore "Candyman" on his trunks…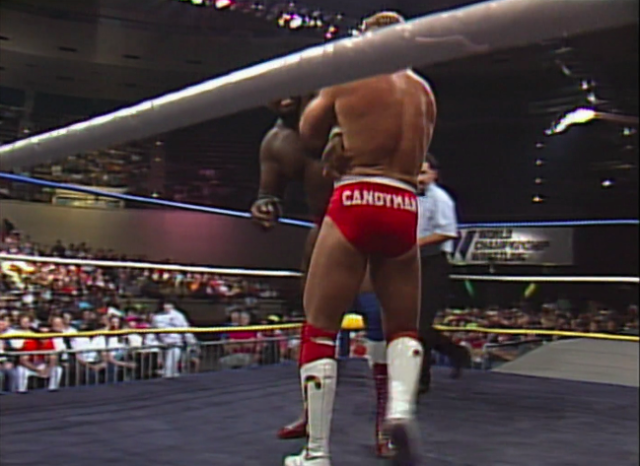 …donned candy-striped tights…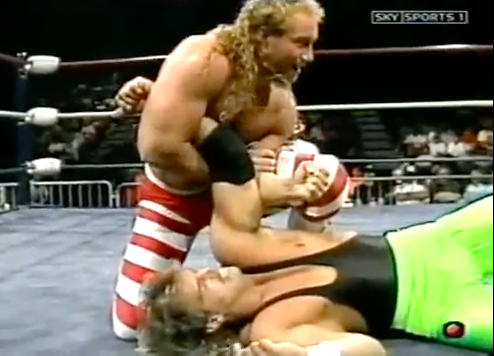 …and drew candy canes on his boots…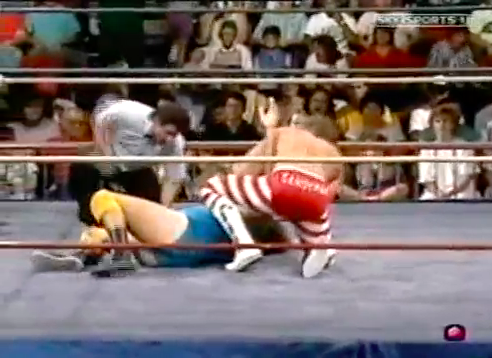 …but after scouring WCW's TV programming from 1990 and 1991, I have yet to find any footage of Brad Armstrong with actual candy, whether for himself or for the kiddies.
Blame it on cost-cutting. Blame it on laziness. But while the announcers insisted the Candyman really had given kids candy in the past and would do so again…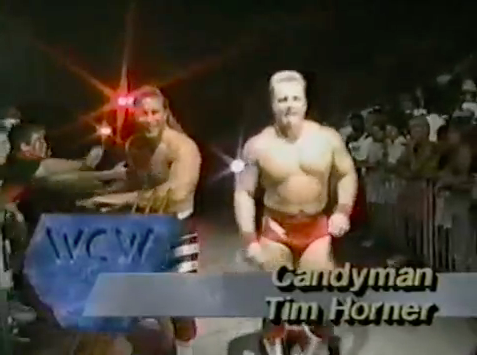 …there never was any candy…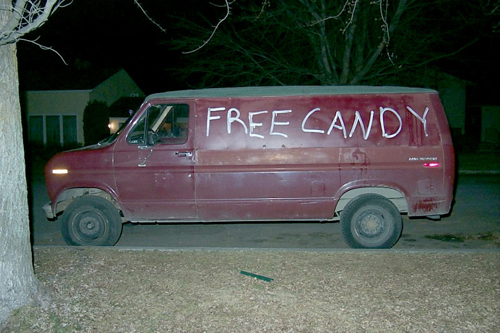 …which was actually worse!
In another promotion, at another time (namely WWF in 1995)…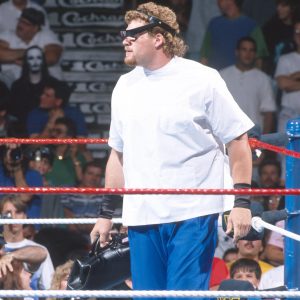 …the Candyman and his sugary obsession could have gotten some storylines…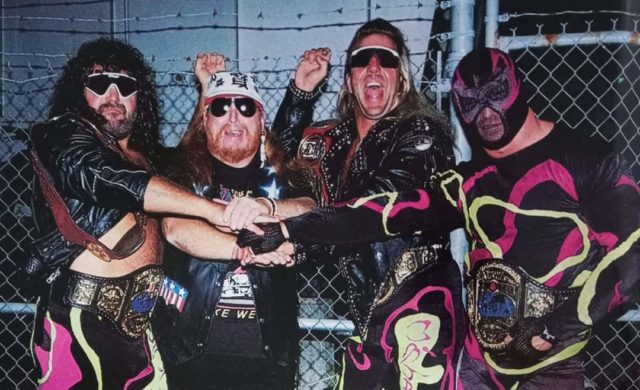 …but instead he disappeared in the middle of 1991, re-emerging as the masked Badstreet.