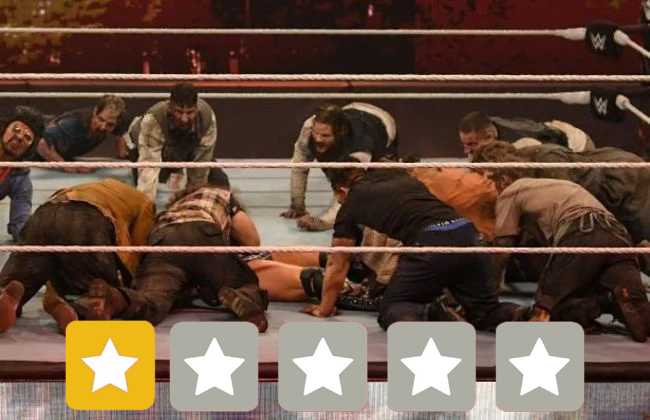 Tampa, FL- The zombie lumberjacks that ate WWE Superstar The Miz at Backlash last week have given the wrestler a less-than-awesome review.
Disappointed ghouls flooded the business-reviewing website Yelp.com with 1-star reviews following the devouring of the former WWE champion. Many complained of poor taste, bad service, and unpleasant ambiance.
"Too much hair gel," groaned one review.
"Terrible service. Struggled way too much. Would not eat again. I would give zero stars if I could," moaned another.
"You call that a Slammy Award winner? Yuck. Next time, we'll just order in some John Morrison," gurgled a third.
WWE addressed the onslaught of bad reviews on a Monday morning phone call.
"We try to give the WWE Universe the best experience possible and unfortunately we fell short," said Triple H. "This company is all about taking risks. Sometimes you hit it out of the park and sometimes you don't. We are using this as a teachable moment. The next time the walking dead are involved in a WWE match, we promise to slather the wrestlers in some sort of sauce or aioli."
"I am now on a strict regimen of vitamins, supplements, and honey mustard," said The Miz's opponent, Damien Priest. "I want to ensure that the living dead enjoy consuming my flesh. It's important to be a good host so that every is happy and full."