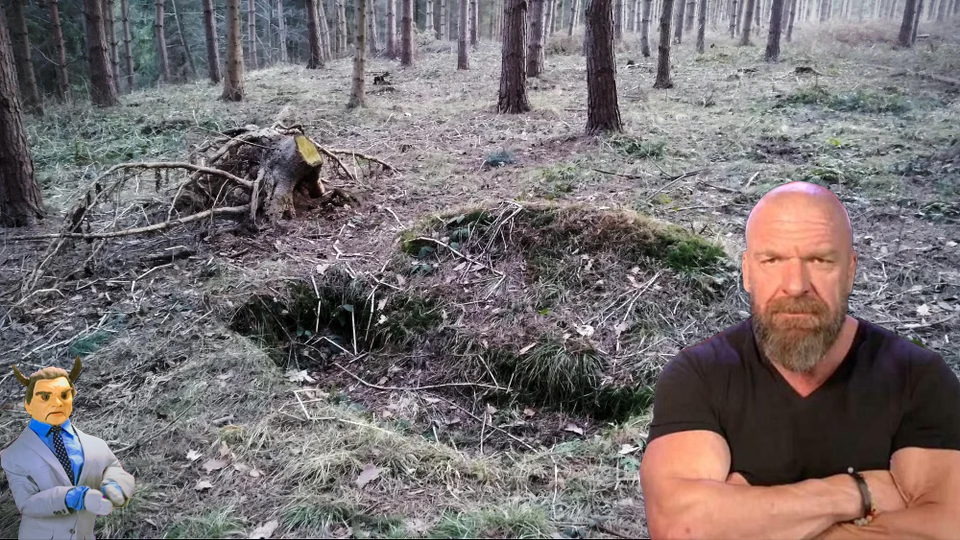 (Thanks to Ralph Archuletta for the suggestion!)
Stamford, CT – After a successful Summer Slam, head of creative Triple H began to shape WWE to his liking. His first change involved the firing of Vince McMahon's Firefly Funhouse puppet.
Once a staple of Monday Night Raw, the McMahon marionette has not appeared on television since the firing of Bray Wyatt. Triple H broke the news to the sentient figure on Friday night.
"We just don't have anything for you," said Triple H frankly.
"You can't fire me! I'm the heart and soul of WWE!" protested the little McMahon
"Look, the truth of the matter is that there have been numerous complaints against you," explained Triple H. "And the board has also learned about secret payments to Mercy, Huskus, and Santino Marella's Cobra sock. We're going to have to let you go. Permanently."
Making an executive decision, Triple H grabbed the "Boss" and through him into a bag of laundry from the Performance Center.
"You think your smelly 'Property Of WWE Performance Center' shirts can stop me? Well, they are making me dizzy," mumbled the puppet before passing out.
Throwing the laundry in his SUV, Triple H drove out to Dudleytown, an abandoned and supposedly haunted village in northwestern Connecticut.
"This ends tonight," said a determined Triple H as his shovel broke the hard earth. After several whacks to the bag with his sledge hammer, Triple H tossed the bag into the shallow grave.
"It's…such…good…sh…" gasped the puppet before being buried with dirt. With the McMahon puppet sufficiently hidden, Triple H drove back to Titan Towers. Discarding all evidence of the secret disposal, the Executive Vice President went about his day as normal, implementing further changes.
"No more puppets," said Triple H to himself as he settled into his office.
As if on cue, there was a knock at his door.
"Kevin Dunn! Thanks for coming in so early. There's something we need to talk about," began Triple H, handing Dunn each a moving box, and shutting his office door.