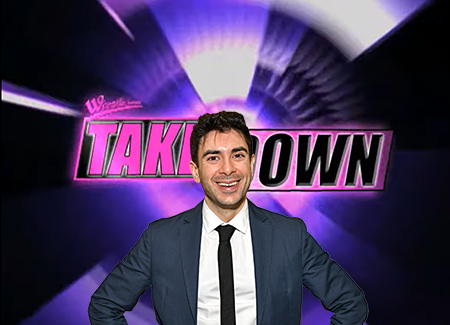 Jacksonville, FL – AEW leader Tony Khan shocked the world this week with the purchase of beloved wrestling company Wrestlicious. Khan made the surprise announcement of the acquisition on this week's episode of AEW: Dark Elevation.
"Earlier this week I acquired Ring Of Honor, a company I've loved since I was a teenager," said Khan to the sold out crowd of 42. "I've added even more talent to the AEW roster and the ROH video library is mine. Mine, mine, mine. No one buy the DVDs for cheap or watch matches on DailyMotion, please."
"I wasn't done, though," explained Khan, his eyes wide with excitement. "There was another company that meant even more to me than ROH. A company that shaped not only my love of professional wrestling, but my entire being. I'm proud to say that I have now acquired that company as well."
The crowd buzzed in excitement. For many months, fans believed that AEW was in the process of absorbing Impact Wrestling or possibly even AAA. Some diehards even believed that a sale of WWE was in the works.
"Thirteen years ago, there was a little company that, I can confidently say, changed the way I view professional wrestling," said Khan, practically shaking with excitement. "Without them, there would be no AEW. Today I signed a deal on the back of a Cheesecake Factory napkin. I just became the new owner of…Wrestlicious!"
A light smattering of confused applause echoed in the arena. Several fans could be seen frantically tapping on their phone, searching for information on the short-lived G.L.O.W.-style promotion.
"Think of all the dream matches we can have now! Juvi Hall vs Thunder Rosa! Maui vs Britt Baker! Kandi Kisses vs Maki Ito! We already have Emo Leigh, Paige Webb, and Maria Toro on the AEW roster so it will be a seamless integration."
Khan then proceeded to do the entire Wrestlicious Rap to close out the show. The crowd went mild at the conclusion of Khan's announcement. Before fading to black, Khan went into the crowd and hugged former Wrestlicious owner JV Rich.
"Wrestlicious, baby!" exclaimed Khan, tears of joy streaming down his face.