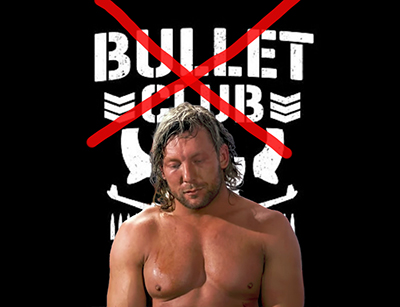 Jacksonville, FL – A surprise reunion of former Bullet Club members on AEW's New Year's Smash has forced the former faction to create a new team name.
The famous wrestling group primarily appeared in New Japan Pro-Wrestling, but due to strict copyright laws, AEW champion Kenny Omega, The Young Bucks, Luke Gallows, and Karl Anderson are now forced to use a different game. The group gathered in Omega's treehouse to brainstorm ideas.
"Okay, the boys are back in town," said Anderson, resisting the urge to talk about his wife. "Due to some legal mumbo jumbo, we can't be the Bullet Club. What are we going to call ourselves?"
"BulletBoys?" suggested Omega
"I like it!" exclaimed Gallows.
"Hmmm, no. That name is already taken," said Nick Jackson.
"Ammunition Cluster?" posited Omega.
"I like it!" exclaimed Gallows again.
"That doesn't really roll off the tongue," dissented Matt Jackson.
"Handsome Kenny Omega Plus Four?" submitted Omega.
"I like it!" said Gallows, giving a big thumbs up.
"We need a name that's witty at first, but seems less funny every time you hear it. How about Pew Pew Squad!" declared Anderson.
"I hate it," said Gallows sadly.
Following a quick 4 to 1 vote and approval from AEW CEO Tony Khan, Pew Pew Squad officially became the newest pro wrestling faction. ProWrestlingTees.com has already sold out their first run of Pew Pew Squad t-shirts and several parodies.