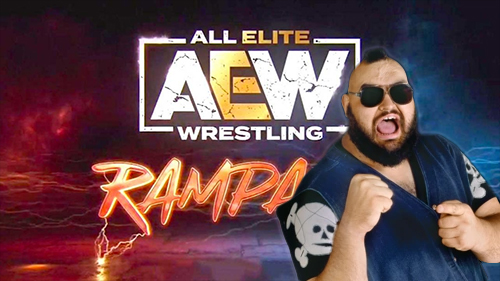 Chicago, IL – After weeks of gossip, hearsay, and rumors, legendary Chicago wrestler One Man Gang made his debut on AEW: Rampage.
The live crowd, already buzzing in anticipation, roared with excitement when the familiar notes of Living Colour's "Cult Of Personality" began playing. The moment they have been waiting years for had finally come true. After years of retirement, WWF, WCW, WCCW, and Mid-South wrestler One Man Gang was back.
Grown men openly wept and women threw Italian beef sandwiches in the air as the 6'9 street tough lumbered towards the ring. The hard camera began shaking the crowd was so raucous. Arena officials feared the fire marshal would have to shut the show down due to safety concerns. Windows rattled in the arena luxury boxes when the One Man Gang stepped over the ropes and sat in the middle of the ring.
"You wanted the best in the world? Well, you got the best in the world, baby," he said to thunderous chants of 'One Man Gang!'
Gang proceeded to cut a heartfelt promo, thanking the fans and AEW for creating something special. He expressed his love of professional wrestling and his newfound desire to absolutely crush Darby Allin. At the end of his speech, One Man Gang went into the crowd and landed a 747 splash on a group of fans.
Due to the massive response, AEW is planning to have more classic hometown wrestlers come out of retirement on Rampage. Many are speculating that at next week's show in Pittsburgh, David Sammartino will make his AEW debut.