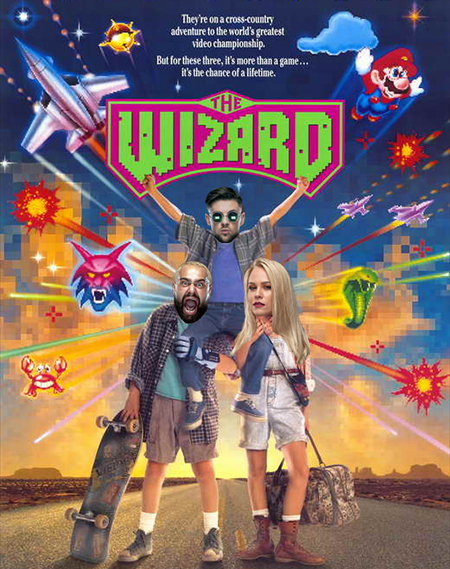 Hollywood, CA – AEW stars Miro, Penelope Ford, and Kip Sabian traveled to Universal Studios Hollywood this week to compete in Arcade Anarchy against Orange Cassidy and Chuck Taylor. Officials revealed this week that Arcade Anarchy will, in fact, be a video game tournament. The winner will receive $50,000 and appear on the cover of Nintendo Power.
The blood feud between the teams ignited after Taylor was thrown into Miro's arcade game. Things escalated this weekend when Orange Cassidy defeated Sabian in a game of Rad Racer using only a Power Glove.
"I love the Power Glove. It's so bad," said AEW CEO Tony Khan in a press conference earlier this week.
Undeterred, the trio crisscrossed their way from Florida to California where the Arcade Anarchy video game tournament was being held. Sabian, a video game savant, honed his skills.
"50,000! Pip scored 50,000 on Double Dragon!" exclaimed Miro during a stop at a roadside diner. "First, we will crush you in the Mario Kart. Second, we will run circles around you in Sonic. Finally, Pip will ping your pong in Pong!"
Arriving at Universal Studios, Sabian qualified for the tournament by placing a high score in Ninja Gaiden. He will face off against Cassidy this Wednesday on Dynamite in a yet-to-be-revealed video game. While many are speculating what that may be, Wrestling Observer's Dave Meltzer has said that AEW is planning to debut a brand-new video.
"My hubbie is ready for any challenge," declared Ford. "He even beat E.T. on Atari 2600. Whatever the platform, whatever the game, we're ready. Tell them, honey."
"California," said Sabian quietly.
"That's right, Sweetie. California," replied Ford.