Perry, OK – The hottest gift this holiday season is AEW star Jake Hager's bucket hat.
Stores across the world have reported sell out of the highly sought-after head covering. Online retail giants like Amazon and Walmart have stopped taking orders. Auction sites such as eBay and Sotheby's have cracked down on price gouging and counterfeits.
The surge in the cap's popularity has taken experts by surprise.
"It's like Cabbage Patch dolls and Tickle Me Elmo combined," said Consumer Reports writer Brenda Culotte. "I've never seen anything quite like it. Usually when an item gains this much popularity, it's geared towards a specific group. Jake Hager's fashion statement is popular among every demographic."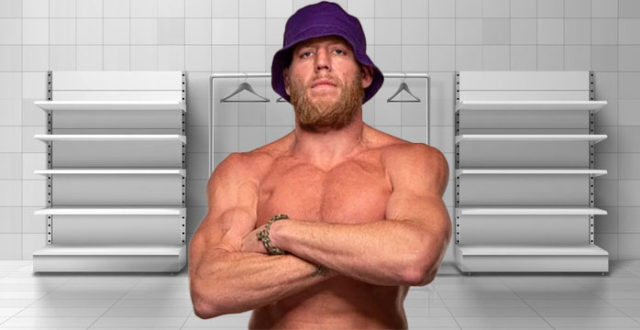 The frenzied desire has led to clashes among customers trying to purchase the prized head accessory. Several stores across the country have reported fights and even injuries over Hager's signature gear.
When asked for comment, Hager simply stated, "I like this hat."