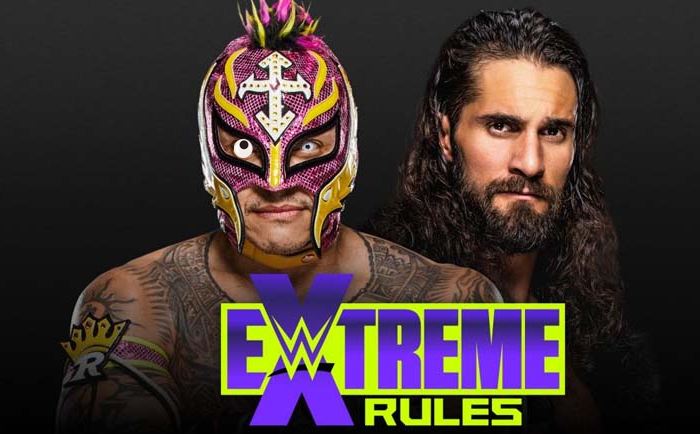 Winter Park, FL – Quick-thinking medical staff replaced Rey Mysterio's damaged eye last night with a googly eye found in the Costume Design department.
The Eye For An Eye contest at last night's Extreme Rules saw future WWE Hall of Famer take on Seth Rollins. Weeks ago, the "Monday Night Messiah" attacked Mysterio, damaging his eye on the corner of steel ring steps. The two exchanged several holds and maneuvers until Rollins got the upper hand on Mysterio, damaging his eye and ending the match.
"Unfortunately, the Performance Center did not have adequate medical care for this type of injury," explained WWE Executive Vice President Triple H. "To make matters worse, the pandemic has overwhelmed area hospitals so our staff had to take, um, drastic measures. We're all incredibly proud of their fine work and Rey will be back in the ring soon."
To prevent further damage, a googly eye was placed over the ocular cavity. Officials determined that the damage was unfortunately too great to save the eye. Until a donor can be found, the googly eye will serve as a temporary replacement. The replacement will protect the damage and get a giggle out of anyone that sees it.
While feelings in the locker room remain grim, WWE CEO Vince McMahon has chosen to focus on the lighter side.
"Things are looking up!" laughed the billionaire. "I didn't see that one coming! What an eye-opener! Eye-eye, captain! Jeepers creepers, where'd you get those peepers? Better get him to the EyeCU! Great googly moogly! HAHAHAHAHA!"
Doctors have advised Mysterio to avoid getting the googly eye wet and to frequently reapply glue to the area.