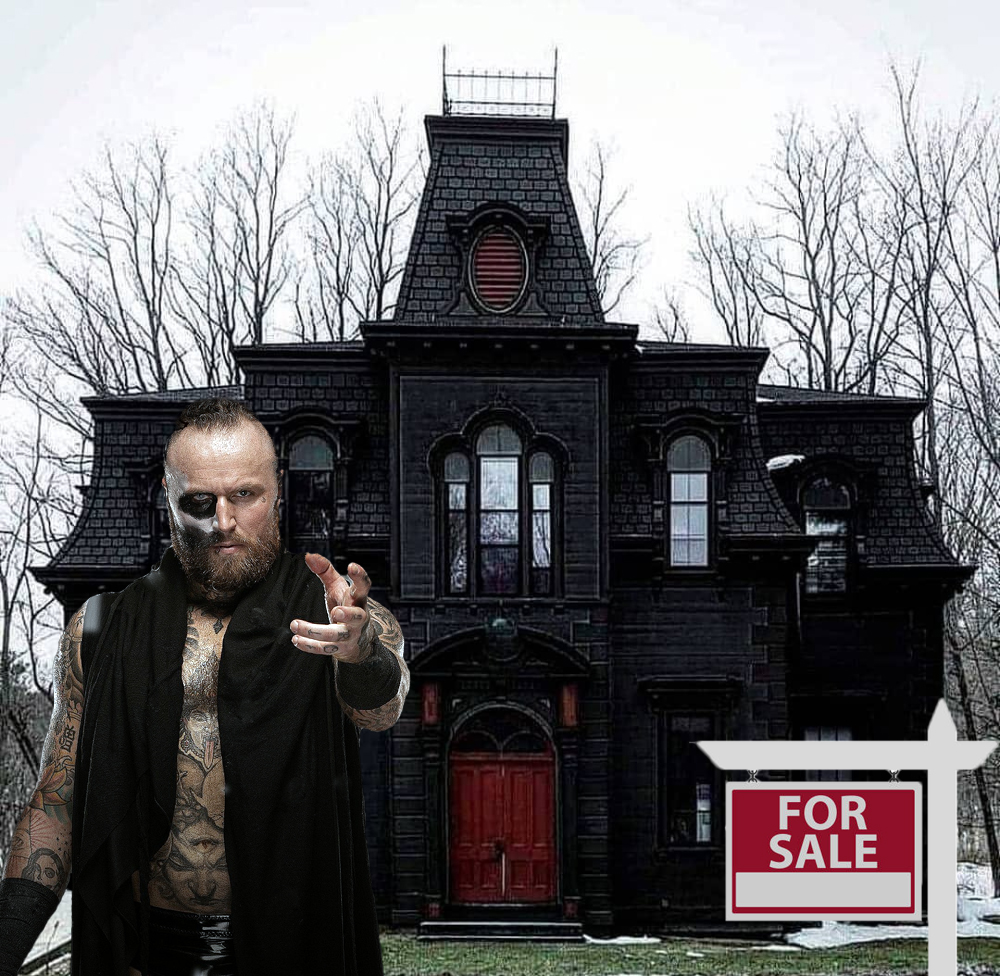 Amsterdam, Netherlands – AEW stable House Of Black have put their house up for sale. Following the departure of their leader Malakai Black and possible withdrawal of Buddy Matthews, the remaining members have decided to downsize.
"It's such a big space and it feels so empty without Malakai," said Julia Hart. "Something smaller would be better for us."
"It may be a house, but it's no longer our home," said Brody King, wiping away a tear. "Plus, the market is starting to turn, so we'd better sell now."
The listing on Zillow states that the gothic-style house, built in 2021, contains a colorful history. The land on which it sits was a dumping ground for toxic waste, the site of various witch burnings, and where Meghan Trainor recorded "All About That Bass". Any plants or vegetation die in its harsh, soured soil. An unground cavern with a river raging beneath the foundation, creating a constant, unearthly howl. Crows, ravens, and vultures circling ominously above at all times.
The spacious home is a "handyman's dream" as exposed nails and wiring can be seen throughout. Gorgeous, high windows are all blacked out. Hardwood floors throughout the house creak and groan. A chandelier made of bones is the centerpiece of an expansive foyer. Black candles and Oujia boards dot the spiral staircase and hallways throughout. The kitchen contains a large, endlessly-bubbling black cauldron. The bathroom is just a hole in the ground.
Since the house comes "as is" buyers will have to accept what the remaining House Of Black members leave behind. Malakai Black's room doubled as the library, full of mystical books, ancient tomes, and dozens of Warhammer figurines. Buddy Matthews's room contains only gym equipment and Vegemite protein bars. Brody King's room consists of a large sound system and various hardcore, thrash, and black metal vinyl. Julia Hart's space is just an empty void where she mysteriously emerges and returns at various points during broadcasts of Dynamite.
The backyard features a large hedge maze, weeping angel statues, and Monkey Business Swing Set.
Despite copywriting the name "House Of Black" AEW head Tony Khan has also filed to own the names "Condo Of Black", "Apartment Of Black", and "Crashing On A Friend's Couch For A Few Weeks Of Black".