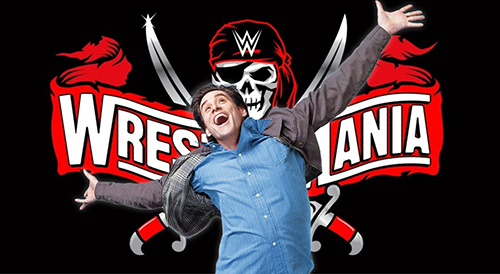 Tuscaloosa, AL – Lifetime WWE fan Ronald Van Der Plunk was relieved to wake up Monday morning with the realization that he had completely missed WrestleMania.
Morning sunlight filled Van Der Plunk's bedroom with a buttery glow. Birds happily chirped outside of his window as a gentle breeze roused him from his slumber. A warm sense of satisfaction filled his body while a smile spread across his face. He managed to not watch a single, solitary second of WWE's biggest event of the year.
"It wasn't easy, especially after the Network moved to Peacock, but I did it," said Van Der Plunk joyously. "A full year without WWE. I feel like a new man. My relationship with my family is stronger than ever. I've lost weight. My mental health has vastly improved. I even think some of my hair is growing back."
Van Der Plunk's "Road To Not Watch WrestleMania" started at the conclusion of last year's "Showcase Of The Immortals".
"After last year's two-night debacle, I finally broke off all contact with WWE," said Van Der Plunk. "I'm still mad about that Fiend – John Cena mess. I cancelled the WWE Network, deleted the app, sold all my figures, and donated my shirts to the Salvation Army. I don't know who needs a Y2AJ or 'We The People' shirt, but I hope they enjoy them."
Instead of checking the results online or listening to a recap, Van Der Plunk enjoyed a nice walk with his family. Rather than watching Monday Night Raw, the group have agreed to make dinner together and play a board game after. They smiled, laughed, and enjoyed their time together, free from the icy grip of WWE programming forever.