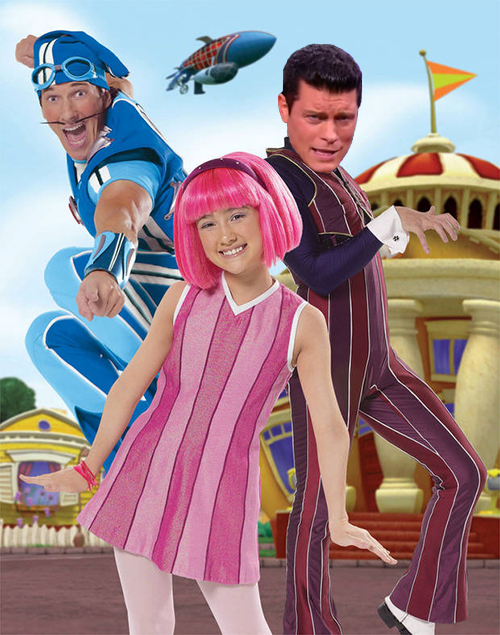 Lazy Town – AEW star Cody Rhodes issued a stinging rebuke this past Wednesday on Dynamite to his sworn enemies Sporticus and Stephanie.
Sporting his newly-dyed and plastic-looking jet black hair and a purple and red striped jumpsuit, Rhodes shifted his attention away from Brodie Lee and the AEW Television championship. Citing his newfound love and junk food and watching television, the former AEW champion cut a scathing promo that many are already referring to as "Hard Candy Times".
"First of all, I'd like to thank Mayor Meanswell for giving me the opportunity to speak tonight. Sporticus, the heavyweight champion of Lazy Town. I don't have to say a lot more about Sporticus. No TV. No snacks. He put hard candy times on Cody Rhodes. All I want to do is sit on the couch and eat candy. When Sporticus says to eat apples and exercise, that's hard candy times. When Stephanie tells me to be nice to others, that's hard candy times, baby."
Confused by this sudden shift in tone and storyline, several AEW officials tried to cut Rhodes off.
Undeterred, Rhodes then went on a long, convoluted explanation about how he will capture his enemies with a net.
Fed up, AEW owner Tony Khan cut off Rhodes' microphone.
"We are number one!" shouted Rhodes, breaking into an obviously rehearsed song-and-dance routine in the middle of the ring.