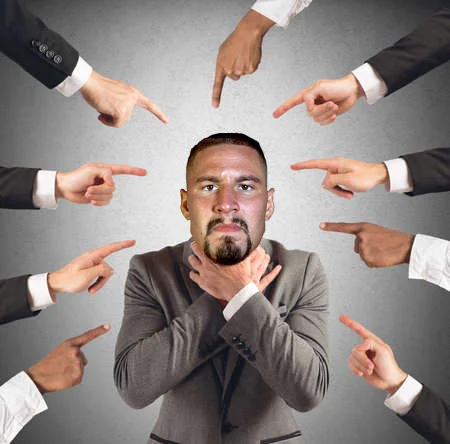 Stamford, CT – Up-and-coming Superstar Bron Breakker met with WWE officials to discuss his main roster debut earlier this week. While most outsiders had positive things to say, WWE leadership was more critical.
Seated at the far end of a long conference table, Breakker nervously listened to his evaluation.
"We need you to smile more, Bron," explained Stephanie McMahon. "Wave to the people! Blow them kisses! Let them know they can take you home to Mom and Dad."
Breakker shifted uncomfortably in his chair.
"Think about your marketability," suggested WWE President Nick Khan. "We need you to shift the paradigm. Really be proactive. Do you think you can have a match with the Cricket Wireless mascot? Have you considered learning five or six new languages?"
"We need you to work on a pose," said CFO Frank Riddick. "Maybe you can do that Floss dance that kids love. Have you ever seen the movie 'Staying Alive'? It's the sequel to Saturday Night Fever. Watch it this weekend and come back with some pizazz."
"Have you ever considered wearing some makeup?" asked Executive Producer Kevin Dunn. "You're just so…sweaty. It really doesn't look good on camera. A little primer and some highlighting will make you ready for network television."
"You're a great athlete…" started Triple H before being interrupted by Vince McMahon.
"Your head is shaped like a canned ham! Do something about that!" growled Vince.
The meeting continued like that for the rest of the hour. Afterwards, Breakker was very respectful and diplomatic.
"I appreciate everyone taking an interest in my success," said Breakker thoughtfully. "I'm still relatively new and trying to absorb every little bit of advice. Each week I'm going to get better and better. Watch Monday Night Raw for the new and improved Bron Breakker!"
Before exiting Titan Towers, Breakker rubbed his hands over his head.
"Man, it is ham-shaped," he said quietly to himself.