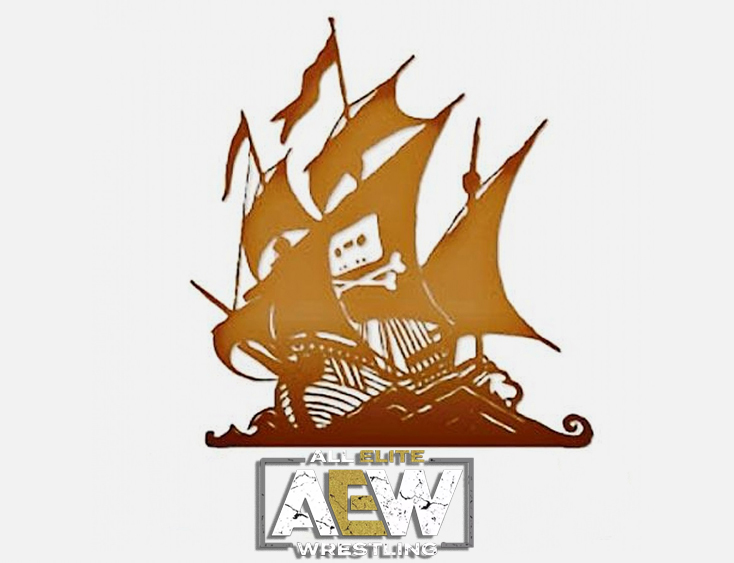 Jacksonville, FL – Late last night, All Elite Wrestling announced several "dream" matches and quickly uploaded them to several well-known torrent websites.
The unique campaign follows the company's recent move to have Bryan Danielson face Minoru Suzuki in a match shown on Youtube. While the general consensus among fans was overwhelmingly positive, many questioned the reasoning behind the logistics. Industry insiders feel that having the match with little notice and not having it on Dynamite or Range was a mistake, but AEW plans to continue with their "new media" reach.
"Uploading a match that made hardcore wrestling fans salivate directly to Youtube was a smashing success," said AEW president Tony Khan. "Many wrestling fans have 'cut the cord', getting rid of basic cable and missing out on All Elite Wrestling. Having an amazing match between the incredible Bryan Danielson and Japanese wrestling legend Minoru Suzuki available to literally billions of people across the globe is a no-brainer. Sure, we may lose a point or two in the ratings, but who needs long-term booking and emotional investment when you can watch killer matches while sitting on the toilet?"
AEW's guerilla-style of match presentation has hit several popular torrent sites. Fans have been in a panic all morning trying to comb through files to find matches. So far, people have found CM Punk vs Kazuchika Okada, The Young Bucks vs The Dicks, Dante Martin vs Psycho Clown, and Aja Kong vs Thunder Rosa. They have also found viruses, malware, and, in one case, Turkish Star Wars.
Despite the loss of revenue, Khan sees this as a win.
"We're hitting markets no wrestling company has every gotten to before," crowed Khan. "Eastern Europe is hungry for wrestling. Brazil too. Oh, can't forget about Indonesia. This is how we reach all these potential fans. We're taking out the middle-man and bringing the world top notch wrestling in a way that's fast and easy.
The move has not upset television executives and advertisers, mostly due to the fact that they all have to ask their children what a "torrent" or "seeding" means.