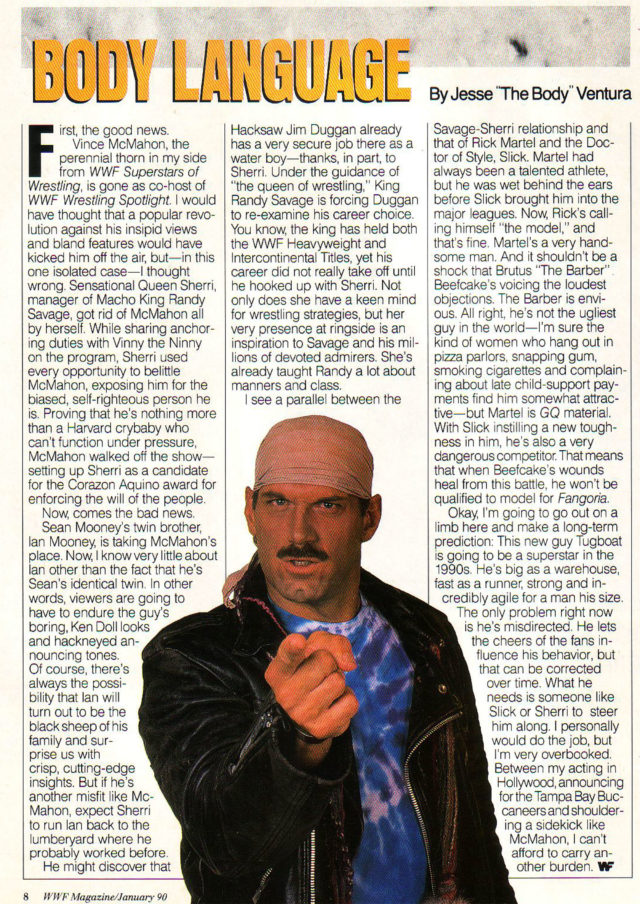 WWF Magazine, January 1990
From the "you learn something new every day even though it cannot possibly be true" file, we unearth this Jesse "The Body" Ventura column from January of 1990. I'll forgo my usual "Jesse was great and if you weren't around you will never, ever get it" rhetoric and skip directly to this.
Apparently there exists a realm of WWF television wherein Sensational Sherri hosted WWF Wrestling Spotlight with Ian Mooney after Vince (or as Jess calls him, "Vinny the Ninny") hit the bricks. I legit always thought Ian Mooney was just a joke Bobby Heenan and Gorilla Monsoon made about Sean's twin brother…apparently this character actually DID exist, and now it's opened a hole rabbit hole I've discovered of rather rampant insanity regarding Spotlight.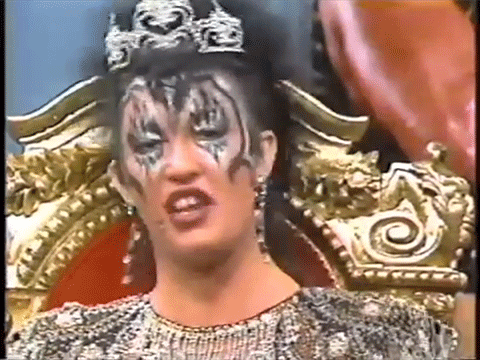 You wouldn't think anything could top Sherri at her most Sherri-est…until I discovered this image of Vince McMahon with someone identified as Elizabeth Hulette, listed as having taken place in NINETEEN EIGHTY-FOUR: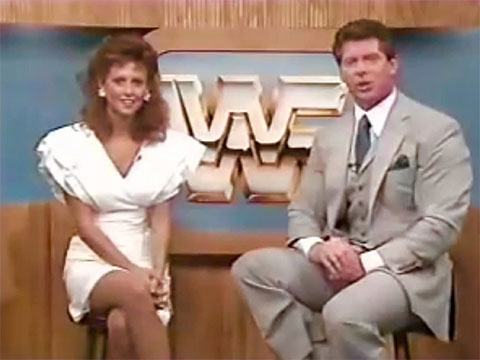 And then there's this photo as well…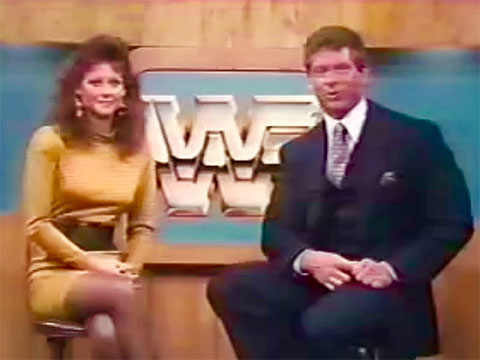 HOLY SMOKES, that cannot possibly be right, as everything I remember has Savage hitting the scene a year later, like in May or June or so. If it is correct, well, mind officially blown. If it's not, who is this person? Regardless, I hereby christen 2023 as the year in which I deep dive Spotlight, and urge you to do likewise.