I can't believe it, like I really can't. "Playboy" Buddy Rose's legendary Blow Away Diet was not featured just in a laughable skit on WWF television back in the day, but had a two page spread in WWF Magazine as well! This was of course one of the very first inductions I ever wrote (it may have been one of the originals that launched the site twenty-three years ago), wherein the ever growing Buddy was desiring to lose weight without exercising or giving up all those delicious, fatty foods we all love.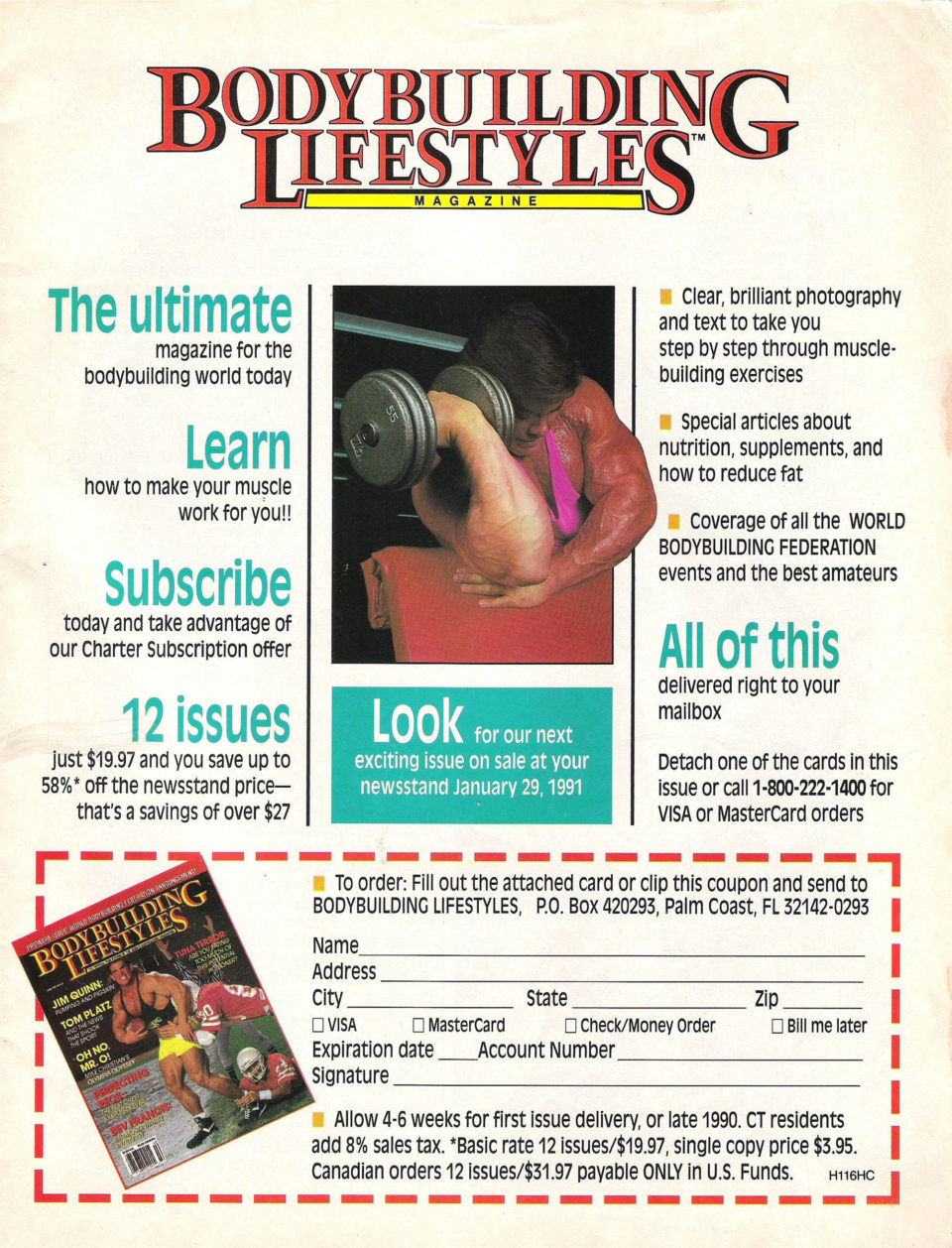 That they actually went with it in the magazine is shocking, especially when you consider this was prime World Bodybuilding Federation (WBF) time. Heck, this ad was featured just a few pages before the Blow Away article! And what a mag Bodybuilding Lifestyles must have been, featuring "clear, brilliant photography and text to take you step by step through muscle building exercises." I also love the final pitch – "ALL OF THIS delivered right to your mailbox"!!!!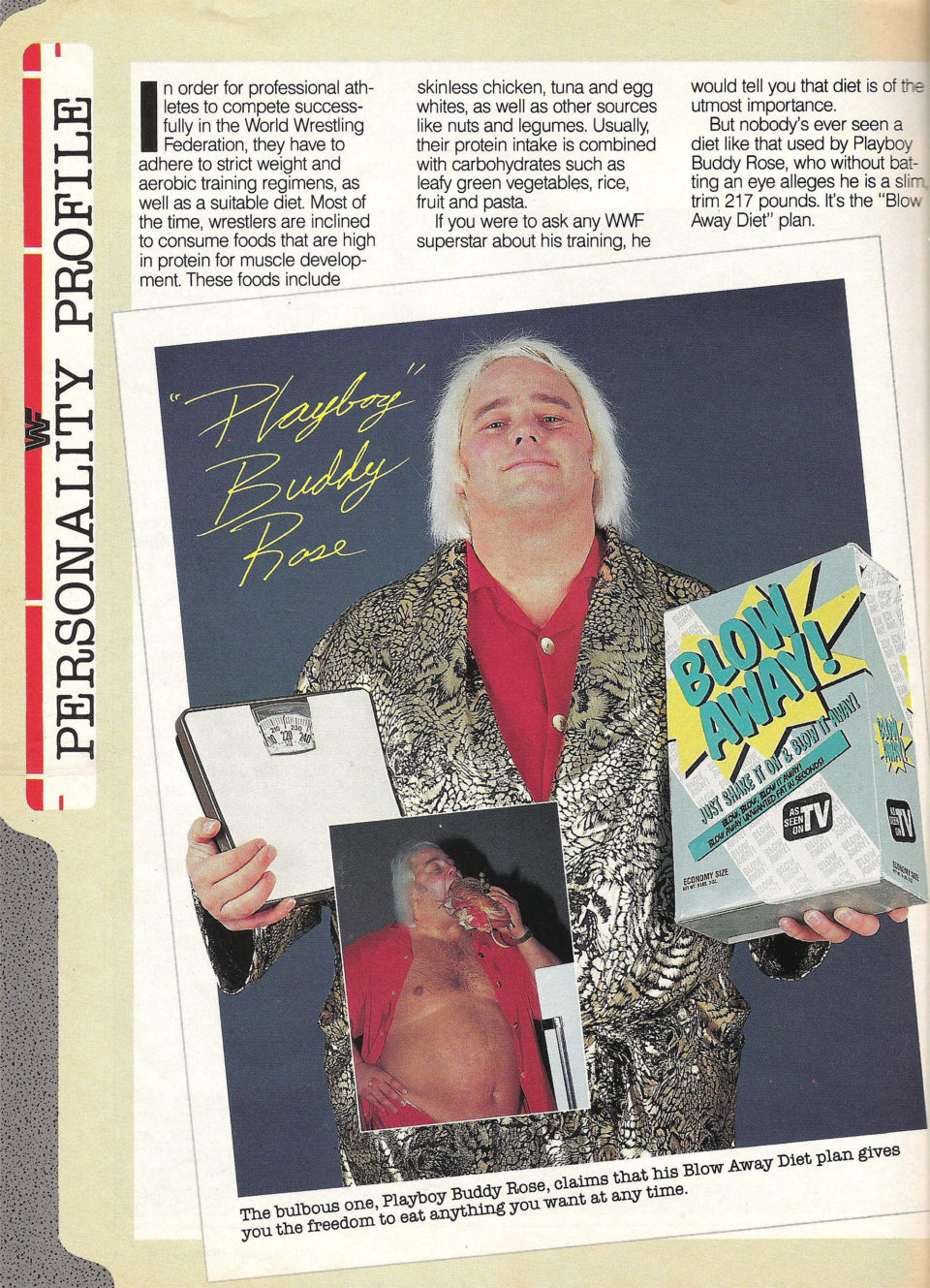 But let's not lose sight of the real reason here today – that being that "the bulbous one, Playboy Buddy Rose, claims that his Blow Away Diet plan gives you the freedom to eat anything you want at any time." Look how pleased Buddy is, scale in one hand, giant Blow Away box in the other. I bet someone has repro boxes on that on Etsy. If not, I'll do it myself and retire next month.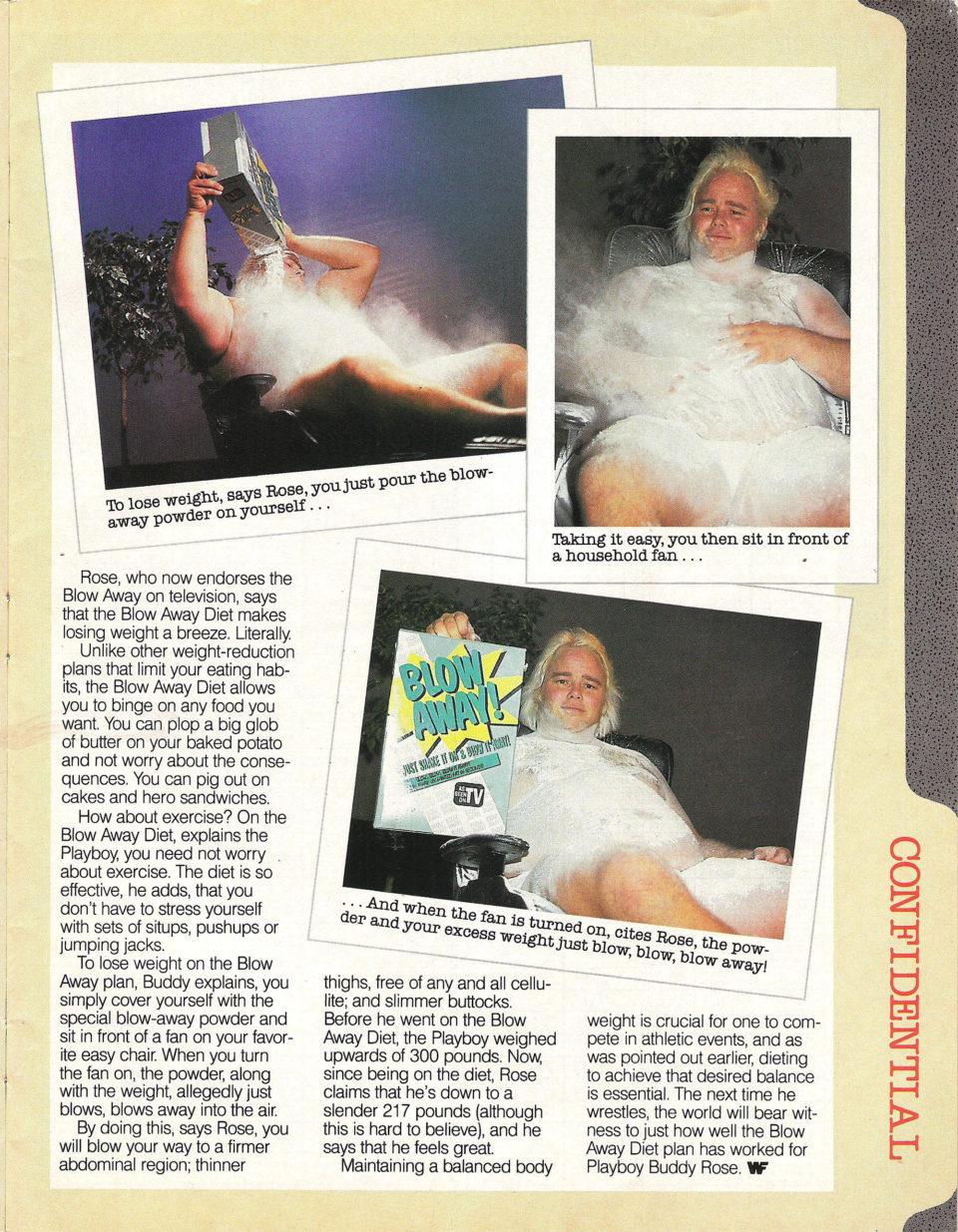 This text is amazing. "Unlike other weight-reduction plans that limit your eating habits, the Blow Away Diet allows you to binge on any food you want. You can plop a big glob of butter on your baked potato and not worry about the consequences. You can pig out on cakes and hero sandwiches."
While questioning whether he is actually a "slender 217 pounds", the article ends by explaining "Maintaining a balanced body weight is crucial for one to compete in athletic events, and as was pointed out earlier, dieting to achieve that desired balance is essential. The next time he wrestles, the world will bear witness to just how well the Blow Away Diet Plan has worked for Playboy Buddy Rose."
Brilliant…just brilliant. You can almost hear Vince coming up with all this text himself and laughing his fool head off!