WWF, 1993
There's an old saying – "aint' no squash like a Steiner Bros. squash". But this one we are looking at today is I dare say extra special.
From an early Monday Night Raw, we get Rick and Scott taking on the team of Tony Devito and PJ Walker, whom you may know better as WrestleCrap inductee Aldo Montoya (Portuguese Man o' War!) and ECW Champion Justin Credible. Oddly in this match, play by play announcer Vince McMahon refers to him as "Student".
No idea what that was all about as honestly I was too focused on the beating he and his pal were taking.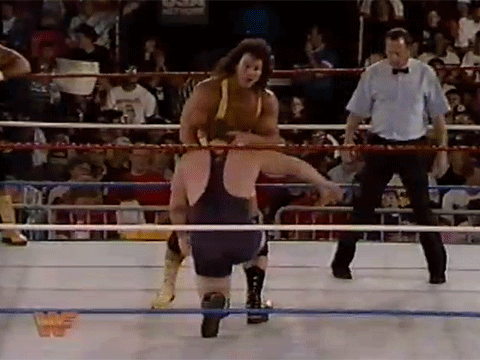 It's easy to focus on the insane musclebound freak Scott became later in his career, but prior to that he was amongs the most athletic dudes you will ever see. Here we get Scotty running a hundred miles an hour, then slamming on the brakes to hit a vicious snapdragon suplex.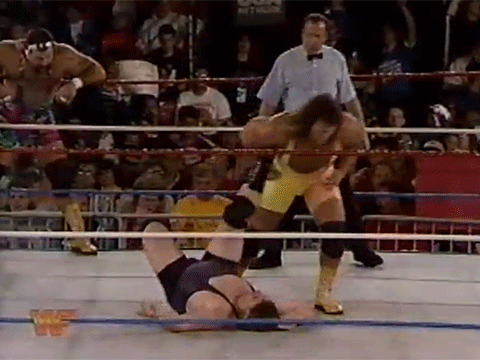 Being a courteous chap, he drags Devito's carcass to the corner.
He's so nice he even flips the guy over so he doesn't have to extend too far to make the tag!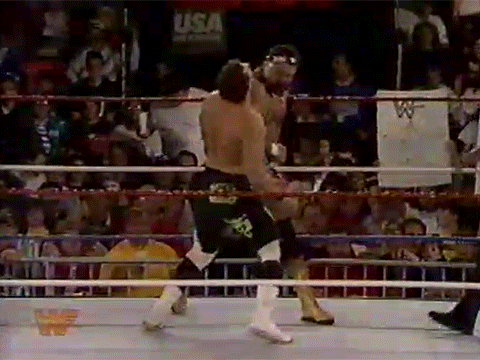 Exchanges are made on both sides, and in comes Rick and Walker (or Student if you're Vince). Like his brother, Rick is also pretty darn zippy, in this case moving so fast he nearly overshoots his target on a powerslam, making it somehow look even more brutal.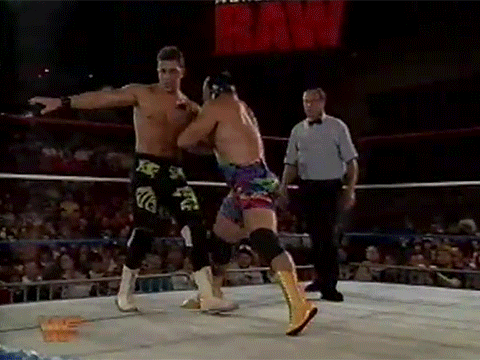 And what would a Steiners match be without a Steinerline?
Enjoy this one where he nearly decapitates poor Walker.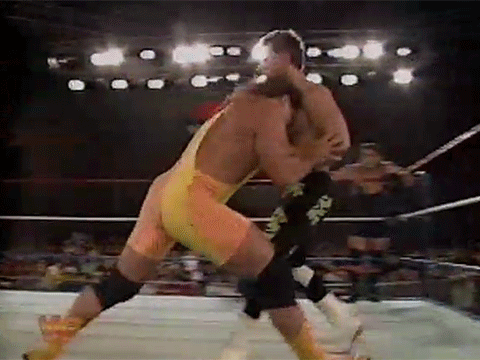 At this point you may be expecting a Frankensteiner, but Scotty instead for a spectacular dropkick.
If you were disappointed by that substitution, allow Scott to make it up to you with…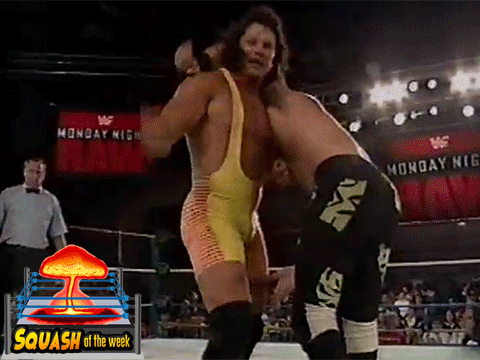 THE STEINER SCREWDRIVER!
I absolutely love that move, and part of that is due to the fact he didn't use it all the time. So you are always hoping to see it and that rarity somehow makes it even more special.
Reminds me of how Claudio Castagnoli keeps the UFO in his back pocket. "It's called UFO for a reason," Claudio notes. "You don't see those every day, right?! It has to be special!"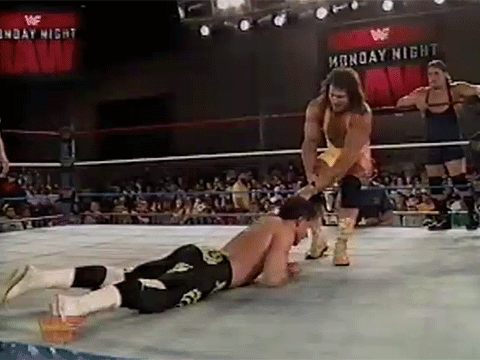 After such a debilitating maneuver, Scott again shows his stellar sportsmanship, pulling Walker's remains to Devito for the tag.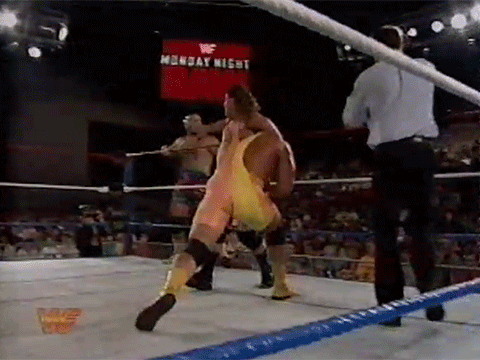 And lucky Tony, he gets to go to the fair for a ride on the tiltawhirl!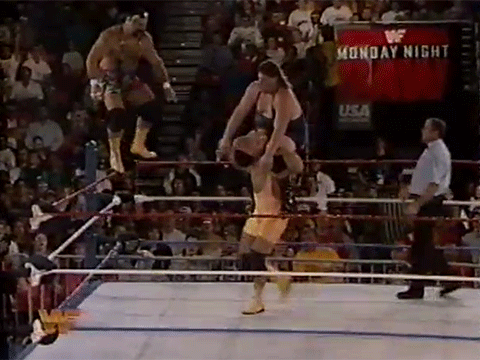 Finally, the Steiners have decided they've had enough fun and put their poor foes out of their misery with the top rope bulldog.
In hindsight, this may not only be my favorite Steiners squash, but my favorite squash ever period.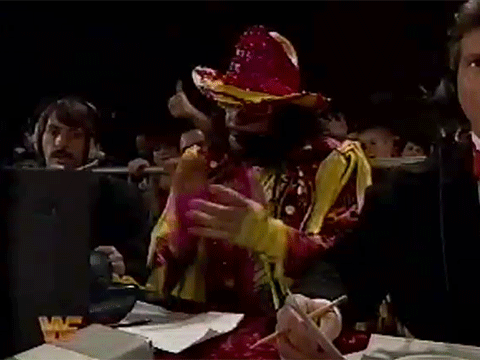 Pretty sure I'm not alone in that thinking!!