Kmart has the nerve to sell this WWE WrestleMania 29 folding chair featuring the WrestleMania 29 logo, and The Rock, Brock Lesnar, and John Cena's faces for $129.99!
Even as a collectable piece, that's a crazy asking price.
But wait! Right now you can get it for "just" $79.99 if you buy $30 worth of (already overpriced) WWE merchandise at Kmart. What a deal!
"Limited Edition", huh? Technically every piece of WWE merchandise produced is a limited edition because at some point, they're going to stop producing it. I'd love to know just how many of these they produced.
It's a mass-produced item so don't buy it thinking it's going to become a valuable collectable in 20 or 30 years.
Meanwhile, let's see what this comparable non-WWE-themed folding chair is going for on Amazon right now on sale: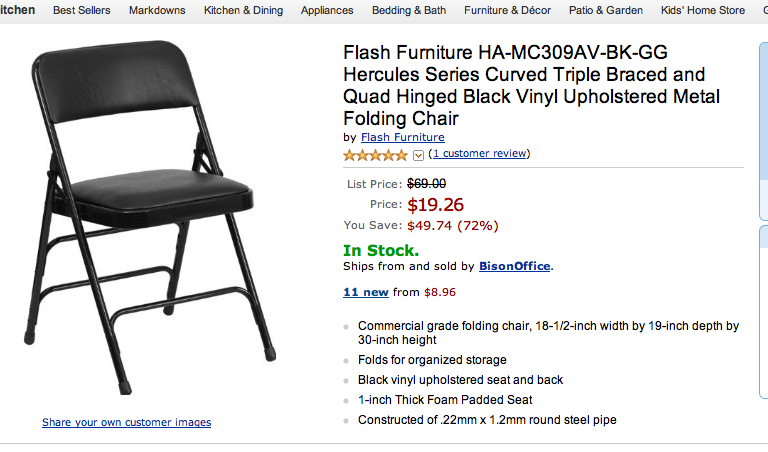 Yeah, that's what I thought.
I'm sorry, I guess it might make for a neat display piece or memento if you're going to/have been to the show, but this is a complete and total ripoff unless you plan to buy it to get it signed by one or more of the wrestlers featured on it, so you can re-sell it for a profit.