I found this West Texas Rednecks Rap Is Crap '99 World Tour Shirt on eBay. 
Yes, wrestling's most awesome country music group featuring the late, great Curt Hennig did get their own shirt!
(I can't believe WCW booked these guys as heels, and the No Limit Solider dorks with Mr. HOOTIE-HOO Master P. as faces. What a typical WCW move…).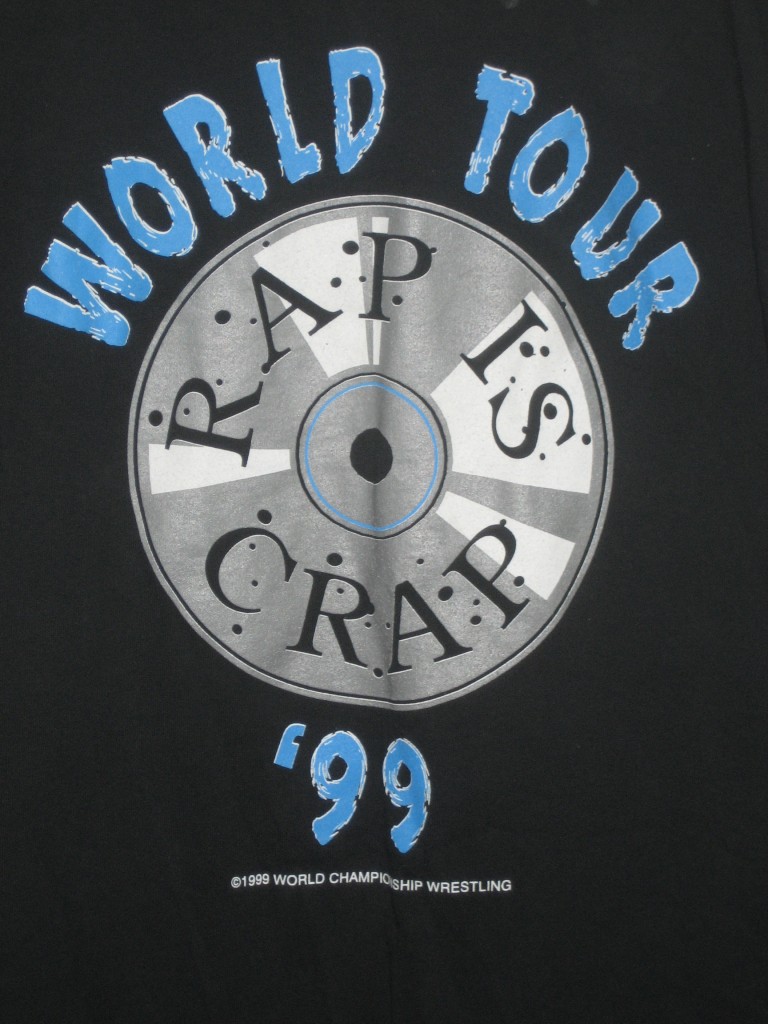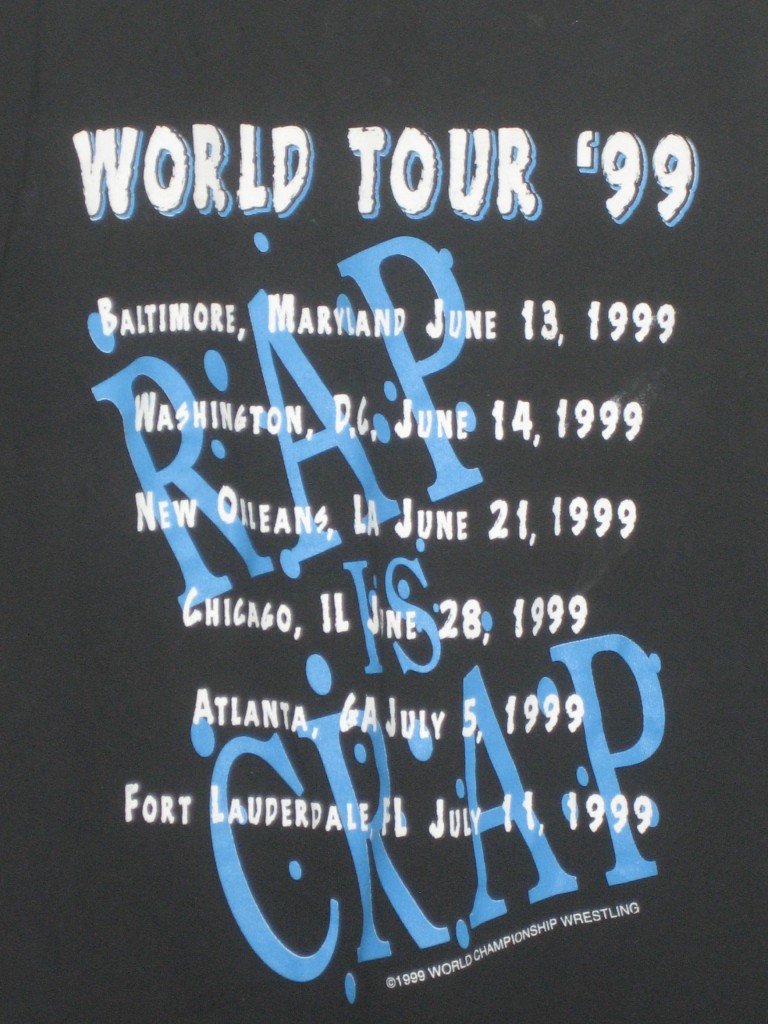 Cool, right?
Look at how much he was asking for it!

$350 for a used shirt? Unbelievable!
To make up for that insane asking price, let's enjoy a little Rap Is Crap!