RD: In light of this week containing Valentine's Day, I thought it only appropriate to do a blast from the past – here's an old induction (which actually got me thinking about having a section for crappy merchandise) covering WWF Heart Day Cards!
With Valentine's Day fast approaching, odds are there are some WrestleCrap fanatics out there who have yet to get their sweety pie a gift. Well, FRET NO LONGER! Your old pal RD Reynolds has searched high and low to find the sweetest, sappiest, most fantabulous gift under the sun, one that is sure to net you a BJ*!
And who'd have thunk that it would come from your favorite wrestling monopoly and mine, the WWF?
And what better way to celebrate VD than with Nipple H herself! In fact, I dare say she's the hottest Diva on the roster, so let's replace the outdated Too Cool card with an SMH one!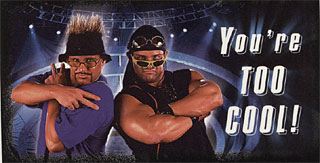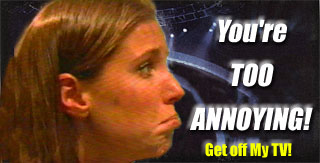 Another fun thing about these cards is that on the back of each, there are fun puzzles for your significant other to enjoy. Odds are, though, that anyone who would date someone who would buy these isn't too bright, so I've made some modifications to make sure everyone comes out a winner!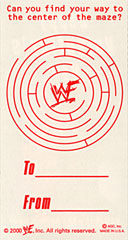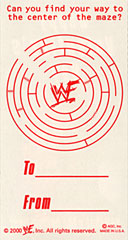 And tell me…what would Valentine's Day be without the People's Champion, the Rock? I argue that the WWF would do far better to appeal to the "Horny Senior Citizen" demographic, and unearth Mae Young from the mothballs. Puppies for everyone!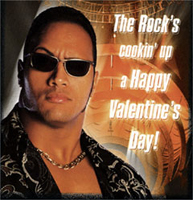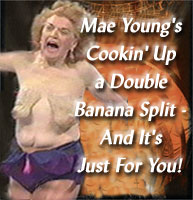 Finally, let's end with my favorite wrestler in the whole entire world, Triple H. With the recent wave of nostalgia in the WWF, it only seems fitting that we create a card based on one of the true legends of the squared circle, a man whose mere name is synonymous with ring psychology (and massive amounts of liquor and drugs).
Guys, if you really want to score with that special lady, I urge you to give her the one and only OFFICIAL Jake "The Snake" Roberts valentine!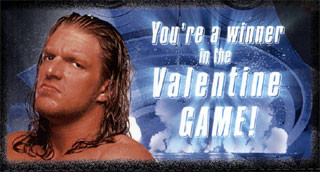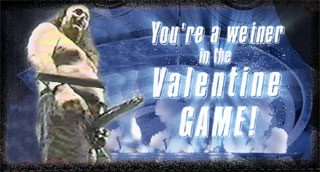 Because let's face it fellas…if the sight above doesn't get your lady hot and ready to party, nothing will.
Happy VD!
"BJ" = Broken Jaw, which is what your significant other will give you if you follow RD's obviously fictitious advice. These cards are really, really stupid, and so are you if you allow yourself, or any friend or family member, to buy them. Yet another item in a long line of crappy merchandise from our friends in Stamford, – what's next? Check back here every week!