WRESTLECRAP WOULD LIKE TO WISH MIKE "VIRGIL" JONES A VERY HAPPY BIRTHDAY!!!
(We understand he might be a bit lonely lately).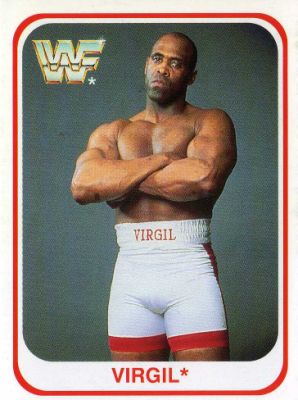 Yes, today is Virgil's Birthday (He turns the big 5-2!) and we here at WrestleCrap hope he has a fantastic birthday.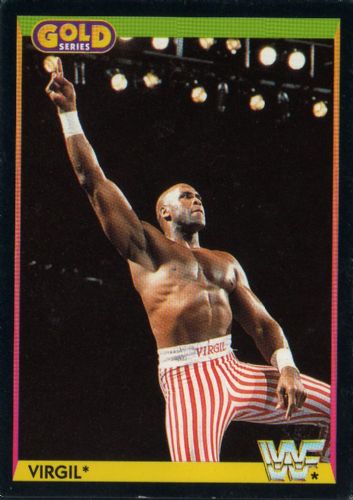 We'd like to celebrate in our own way by featuring a bunch of Virgil trading cards!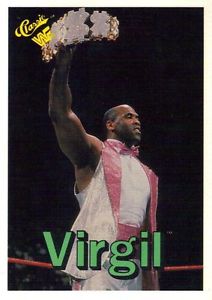 I bet you didn't know there were so many Virgil trading cards out there!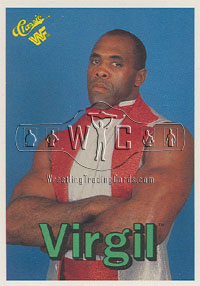 Neither did I…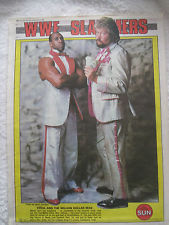 Yet here they are!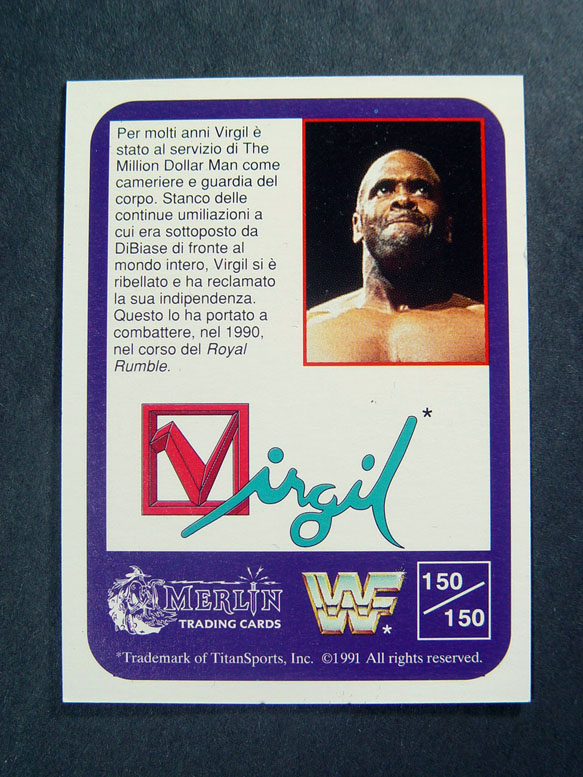 Thus ends our Virgil Birthday celebration for this year.
Let's do it again next year!
(One of these card pictures came from the fantastic Wrestling Trading Card Collector's Page).