This is a vibrating WCW figure of The Giant from 1996.
Yes, you press a button and he vibrates!
What possible use could anyone have for a wrestling figure that vibrates?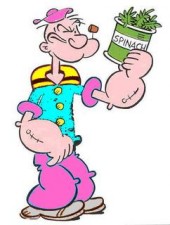 "I'll takesk one of those toys! They soundsk like fun late at night! I can't wait to find outsk just why they call him The BIG Show! UG-GUG-GUG-GUG! Hope he isn't afraid of dark, moist places…"
GET OUTTA HERE, GAY POPEYE!