These are WCW "Talking Mad Caps Soda Toppers" featuring Goldberg and Sting (both of whom look like they're about ready to take a Trust Fall).
They're the "safe and fun way to drink from soda cans"! Gosh, I didn't know that drinking from a soda can was so dangerous the way I've been doing it my entire life. What exactly is so unsafe about doing it the regular way?
Doesn't it look like Sting and Goldberg now have tails like they're part dinosaur? And that's the part you're supposed to drink out of!
It gets better- yes, they both talk (!).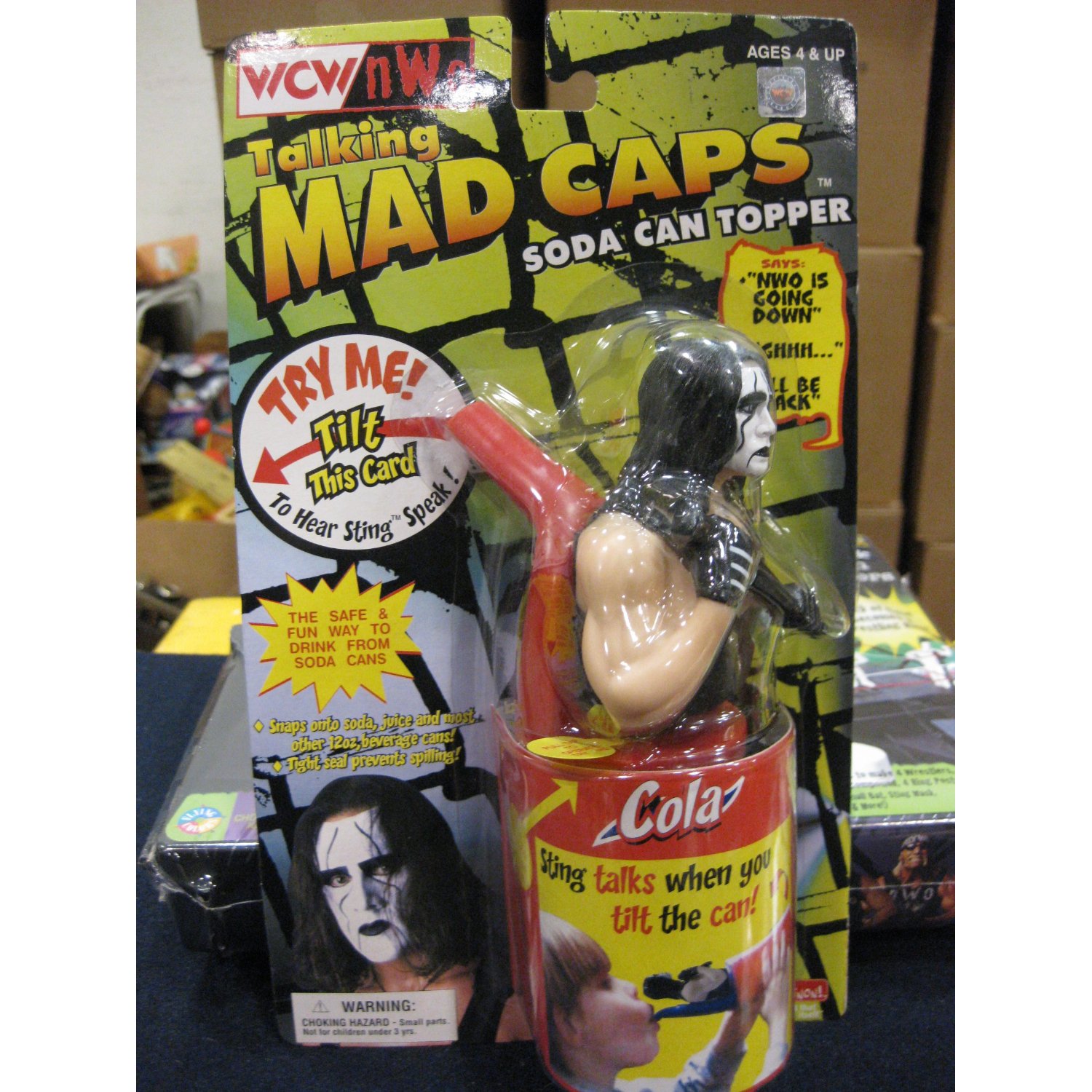 Judging by the examples on the packaging Goldberg does his impersonation of a sheep ("Bahhh…"?) and Sting does his impersonation of Arnold Schwarzenegger ("I'll be back").
That's just perfect- I know I'd just love to hear Goldberg screaming at me every single time I go for a sip of my Dr Pepper.
Here's the back of both packages: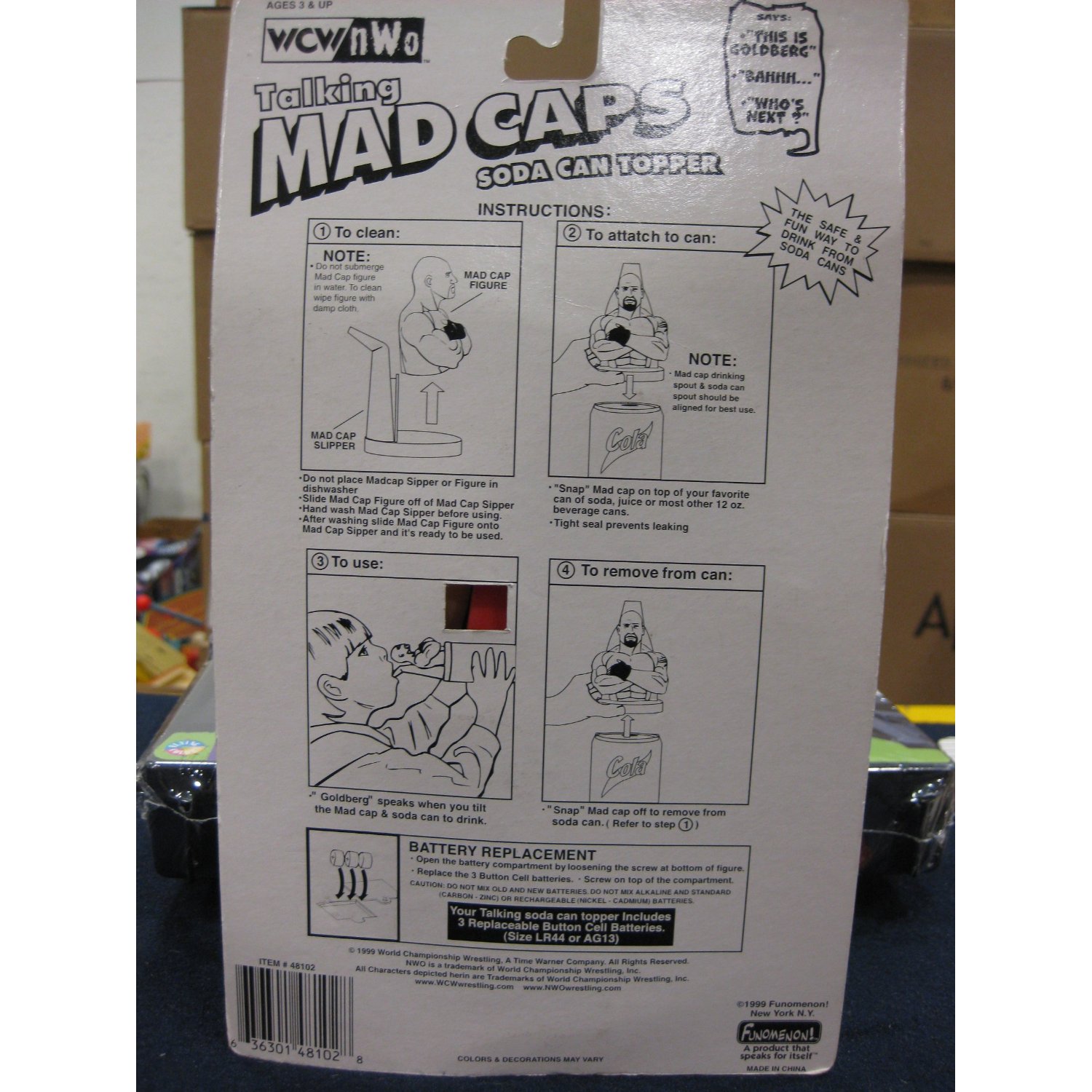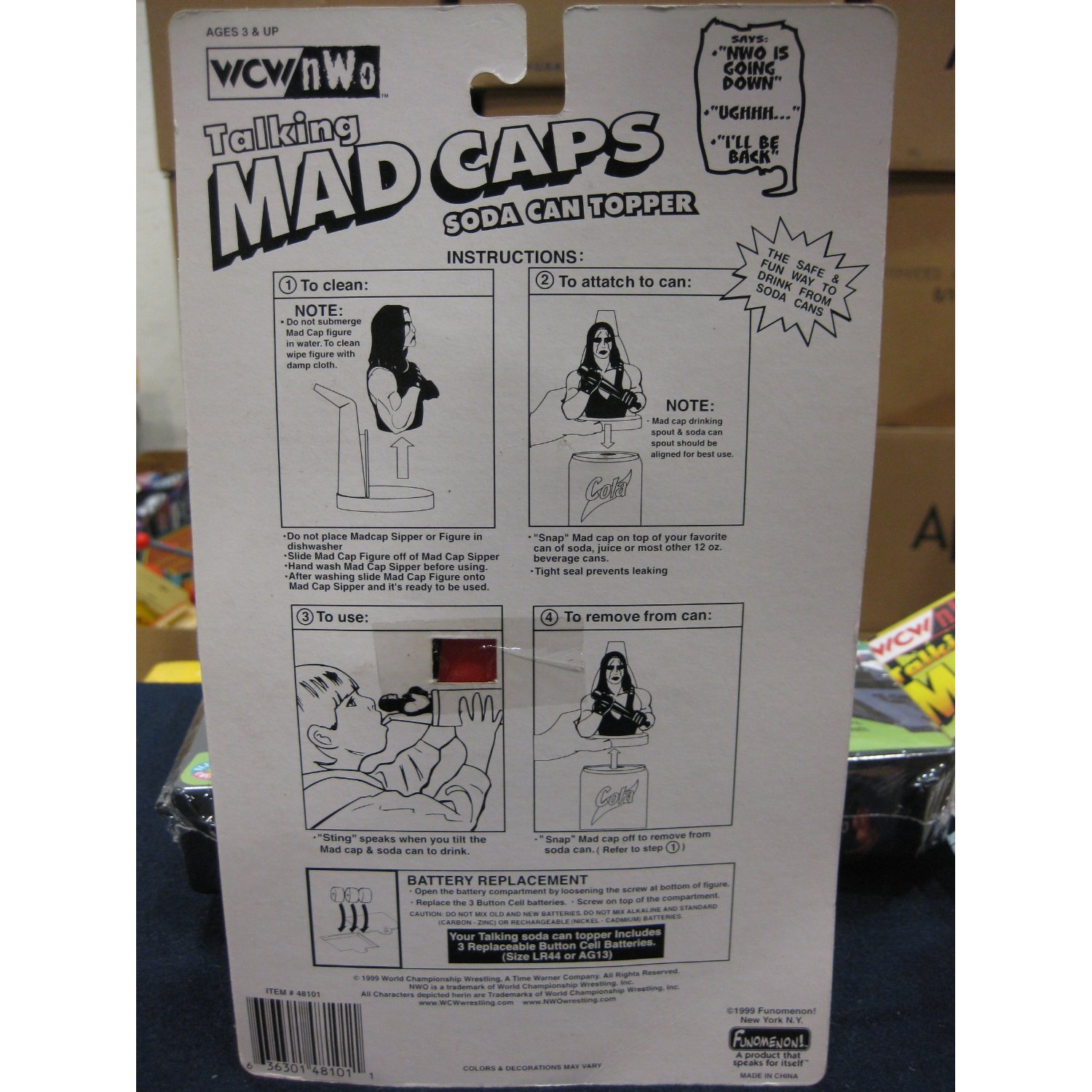 I don't know… There's just something really creepy about drinking out of Bill Goldberg or Sting. It feels like I'd be participating in some kind of bizarre cult ritual or something.
You can still buy them brand new on Amazon. Click here for Goldberg, or click here for Sting.