Stone Cold Steve Austin is a real man's man!
He's the toughest of the tough!
He's a true bad ass!
And nothing says "Manly Man Tough Guy Bad Ass" like a satin jacket with powder blue sleeves and piping!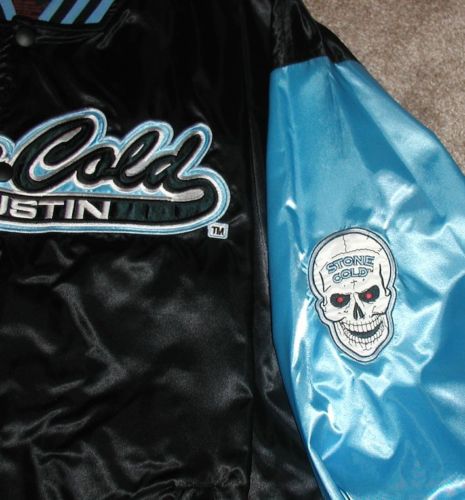 Oh well, at least it has the Evil Red-Eyed Skull logo on it- that helps balance things out a bit, doesn't it?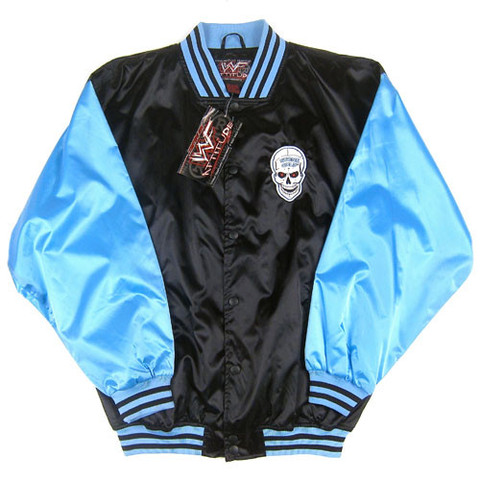 Could you see Stone Cold marching to the ring wearing this jacket?
Yeah, me neither.