It's a Scott Hall figure with a Sting mask.
I'm sure this is referencing some angle I've long forgotten about…
But I prefer to just pretend that Scott Hall decided to leave the NWO and become a Mime to entertain children at birthday parties.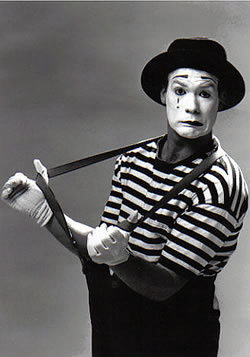 SayHelloToTheBadMime.com! I bet that URL's not taken!