WWE has released a replica of the WCW World Heavyweight Championship belt with fake NWO spray paint on on it!
Hulk Hogan spray painted the WCW World Championship belt with the NWO logo when he won it.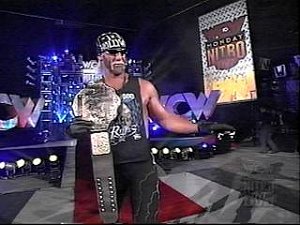 And it will only set you back $400 bones!
Or you could just buy a cheaper replica of the WCW belt, spend a few bucks on a can of Rust-Oleum(TM) spray paint, and do the job yourself!
And if that's not good enough for you, you can buy the actual WCW belt that Hulk Hogan won and spray painted!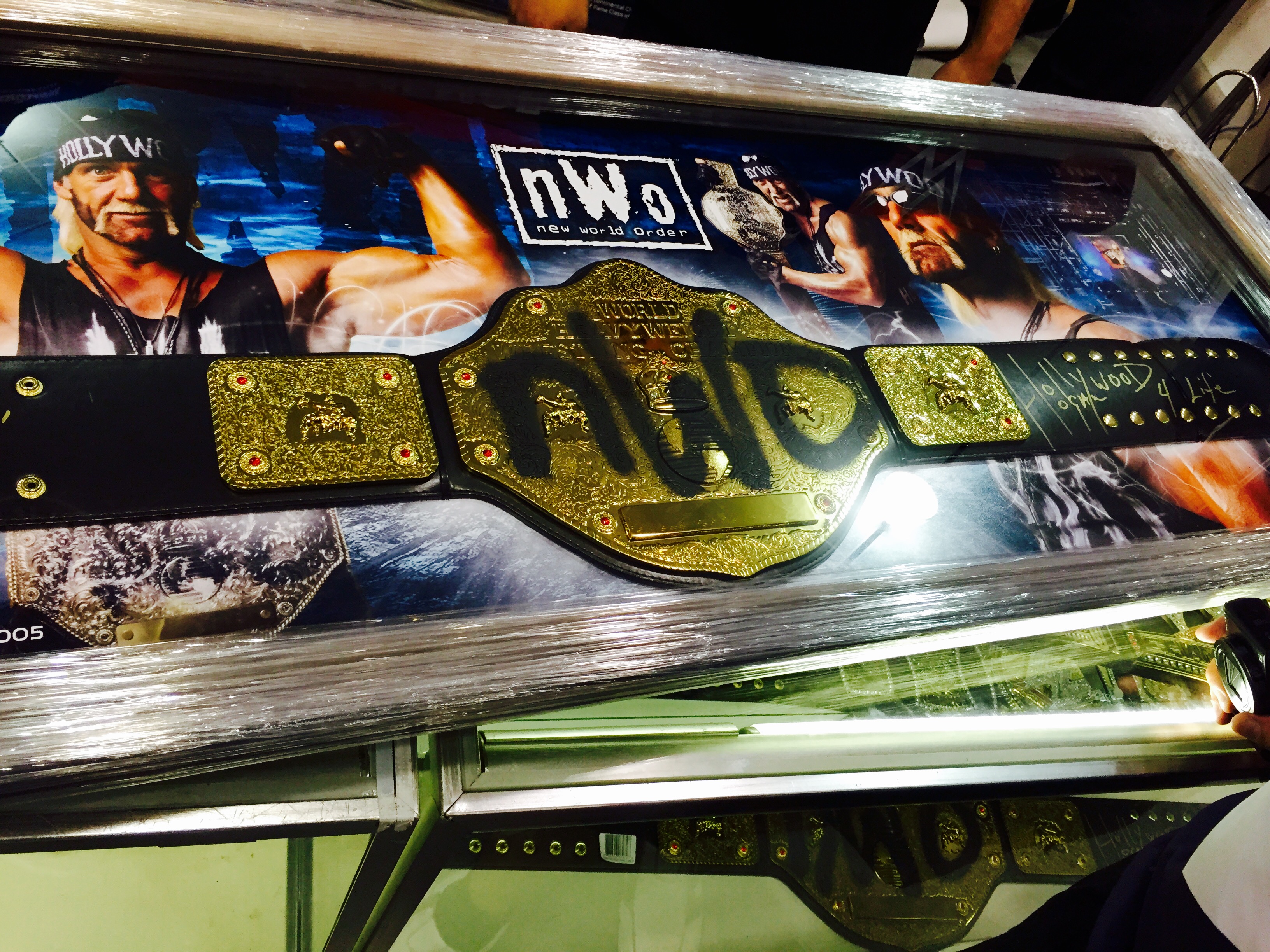 This TSN.CA article says:
The belt is up for sale at the the Wrestlemania superstore at Axxess in San Jose, going for $2,200. If you're wondering if the NWO emblazoned belt is the priciest belt at the superstore, it's not, as a similar belt signed by the Rock is going for $3,000.
Wow! Only $2,200! What a steal…
WWE loves this defaced belt so much that they even released a t-shirt with a picture of the belt!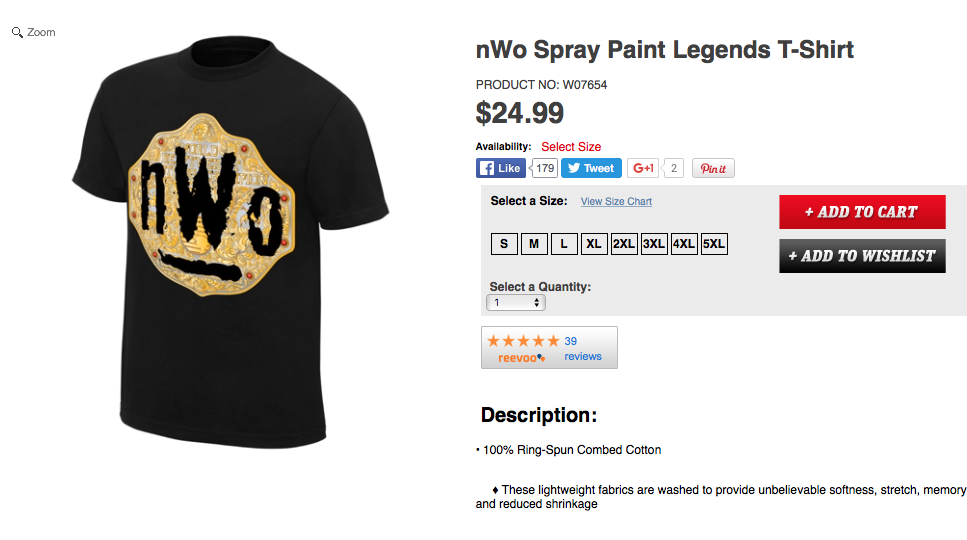 HulkHoganNWOSprayPaintedWCWWorldChampionshipTitleBeltTShirt.com! I bet that URL's not taken!