Crapper Paul S. writes:
Thought the Hello Kitty New Japan shirt was something? Check this shirt featuring Tetsuya Naito being managed by none other than Astro Boy.

Also here's a T-shirt for last year's G1 Climax featuring Kinnikuman whose toyline was brought to the US twice under the name M.U.S.C.L.E in the 1980s and later "Ultimate Muscle" in 2002.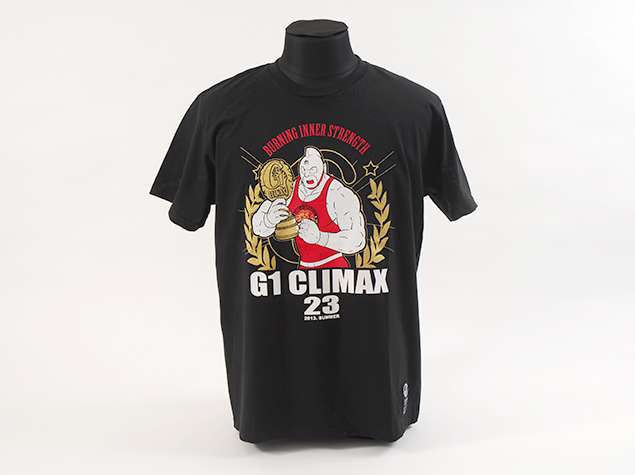 And here are officially licensed Disney shirts. Here's a Donald Duck shirt.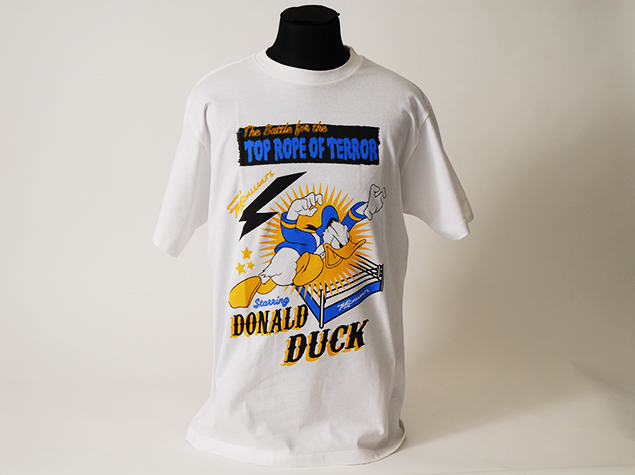 And here's the Mickey Mouse shirt.

And here's the Champion Mickey shirt.
Wow!!! I love those Disney shirts so much!
That one with Mickey in the mask and cape is so cool!
They need to sell these in the Disney parks, pronto!