It's WCW's lovable, zany kooky kitty mascot Wild Cat Willie on a t-shirt! 
And it will only set you back $45!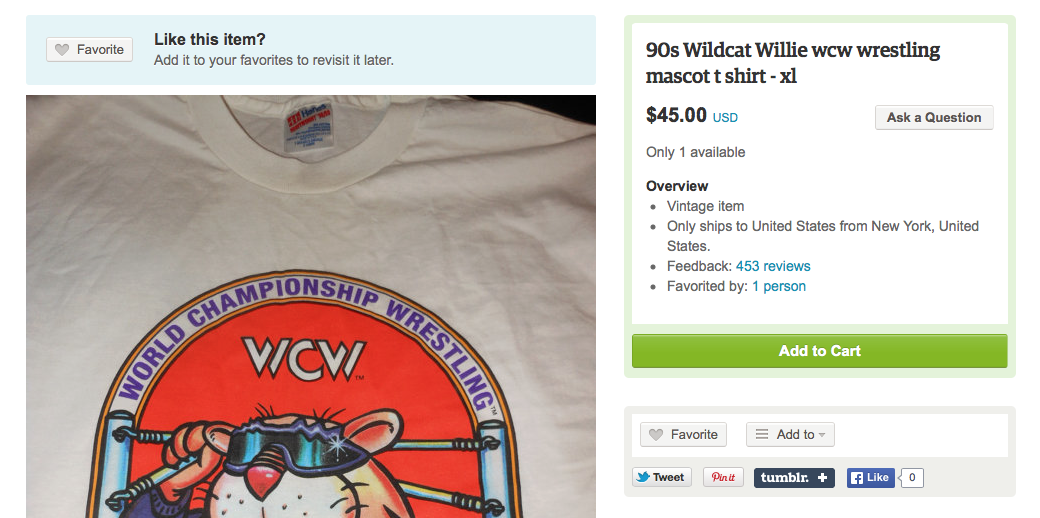 Buy it now, kids! It would make the PUR-fect birthday or anniversary gift!
And if you have never seen Wild Cat Willie in person, just click here (and be afraid!).