We've covered WWF and WCW Pogs in the past, and now we have a 1995 WWF "New Generation" cap (which I guess is the same thing as a Pog?)..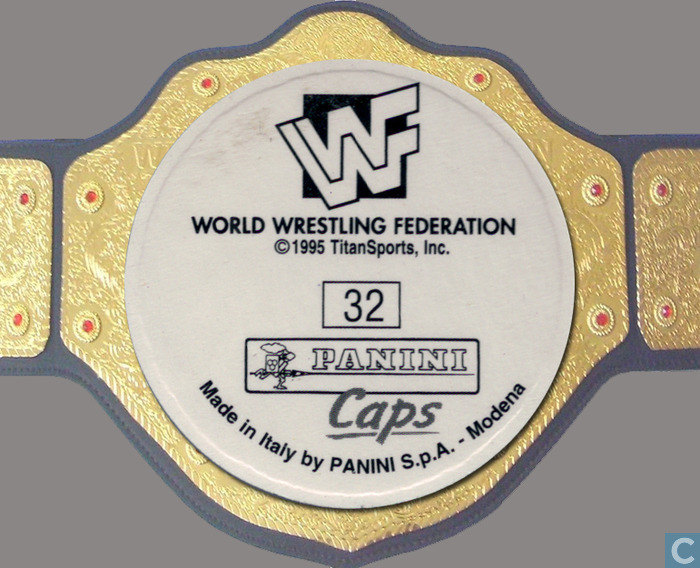 This is made by Panini. You may remember Panini as being the company who made all those Sticker Books.
I've never played Pogs so I don't know how to use this thing but it's from 1995 and labeled with the disastrous "The New Generation" ad campaign so that makes it WrestleCrap!