This is Mr. Wall Street's WCW trading card.
AKA: Irwin R. Schyster.
AKA: I.R.S.
AKA: Mike Rotunda
AKA: Mike Rotundo.
Phew…
Anyway, let's take a look at the back of the card which features a little blurb about him: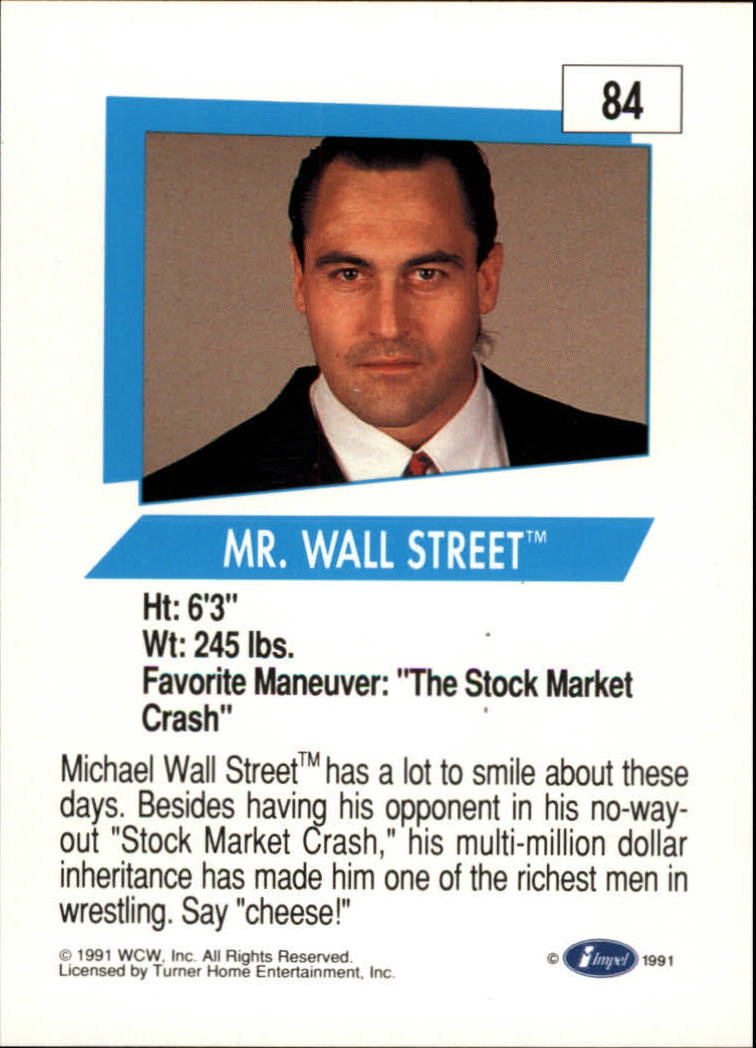 Wait, "his multi-million dollar inheritance"?
Uh, but I thought he made all of his money in the stock market?
Hence the name Mr. Wall Street!
But I guess not. Apparently he's really Mr. Inheritance.