Hey look, it's a Global Force Wrestling t-shirt commemorating their 2015 tour of Minor League baseball stadiums!
It even lists all the dates and stadiums they wrestled in on the back!
Boy, oh boy! Hot GFW action in a minor league baseball stadium! What could be better than that?!
I'm sure that's something I'm sure people really want to cherish and remember for the rest of their lives…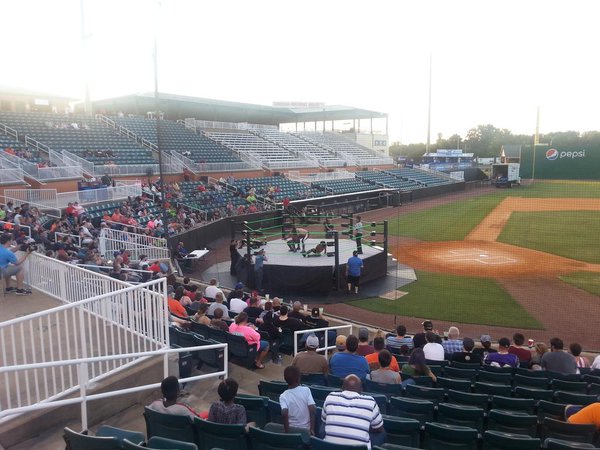 Look at all those empty seats!
What a brilliant idea it was to do a tour with no TV to promote it…