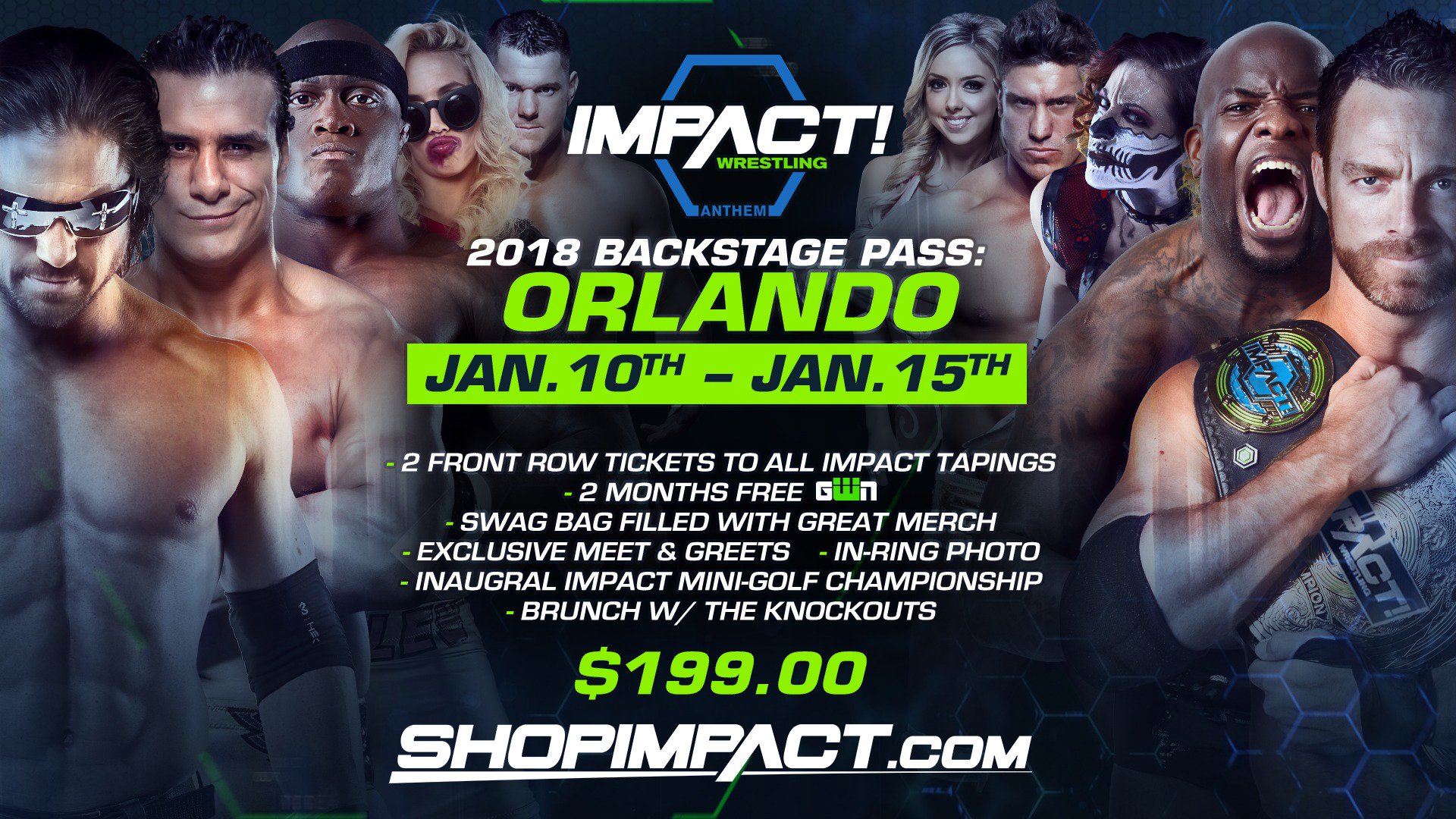 Check out all the stuff you get if you fork over $199 for the VIP ticket package for the January 2018 TNA Impact TV tapings… including the Inagural Impact Mini-Golf Championship where you can presumably play Miniature Golf with either TNA wrestlers, or other fans (or maybe both!).
Gos, somebody call "Mr. Hole-In-One" Barry Darsow! TNA needs to sign him, stat!
PuttPuttAbyss.com, I bet that URL's not taken!